Dance queen Katie Piper has been confirmed as 2018's Strictly Come Dancing (2004-Present) contestant and she is a right choice. She is fit, follows a healthy eating routine and exercises regularly to be in good shape. Here you can know her fitness secrets and get some inspiration to kick off your fitness journey.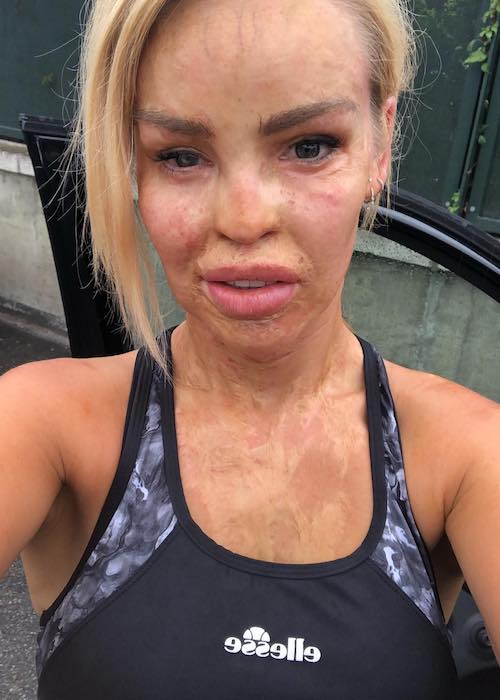 Katie Piper 2018 Workout and Diet
Post Pregnancy Fitness
The diva started a new fitness journey after welcoming her second child, a daughter Penelope this year. Talking about her motivations, she said that she wanted to achieve her pre-baby weight and fit into the clothes that she wore before having the kids. Her motivations also included being strong, healthy and taking care of her mental health. The results of her efforts were visible as she lost 2 stone by changing her eating habits and devoting more time and effort to the gym sessions.
Diet Plan
Katie is a big fan of cooking at home, pre-planning her meals and eating clean. Her usual diet routine consists of a 1,500 calorie menu. The essentials of her diet include healthy stuff like green vegetables, healthy carbs, lean meats, and grains.
The exact diet plan is mentioned below –
Breakfast
The beauty starts her day with almond milk, banana, and oats.
Lunch
The lunch includes quinoa, sweet potatoes, red onion, spinach, peppers and some seeds.
Dinner
It consists of homemade chicken kebabs, rice, salad, and pita bread.
Snack
When in a mood to munch, she has cold boiled eggs, seeds, steamed vegetables, and dark chocolate.
Dessert
Like most of us, she likes to indulge in a bit of gin, wine, tonic or dark chocolate on any one day of the week like Saturday. On this specific day, she has 1500 calories instead of 1200.
The Eight Hour Window
Like many other celebrities, Piper also eats during an eight-hour window. She starts eating her meals a bit late in the day and has the dinner early to ensure that she has all the foods within the set timeframe. Though the process of eating according to time takes the body some time to get used to it, she thinks once you achieve that, you won't feel that you are suffering.
Workout Routine
The stunner works out for at least 25 minutes a day whether at a local gym in Essex or on a treadmill that she has installed in the kitchen. She also does ab workouts on a yoga mat and squat and lunge sessions in the front room.
She also works out with a personal trainer friend Louise Boucek who charges about £50-per-hour for each one-on-one PT session. During such a session, the focus is on using body strength to using resistance bands, a pull-up bar or gymnastic rings.
She works on toning and strengthening the muscles by lifting weights. She also works on her cardio by running or power walking with her daughters Belle and Penelope (who is usually in the pram).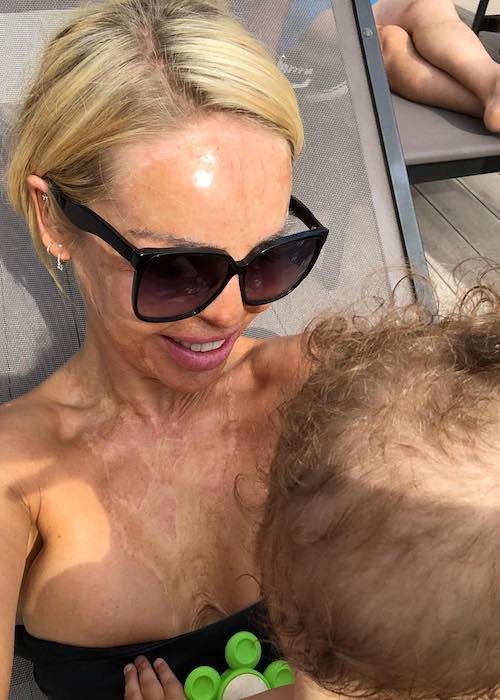 The Problem Area
The mother of two struggles a lot with shaping up her abs because she has had caesarian and stomach surgery. In her opinion, once you cut the muscle wall, you won't be able to get hard abs.
The Mother-Daughter Time
One fitness hack women could learn from the gorgeous woman is that when she heads to the park with her two daughters, she wears her gym kit as it allows her to sprint and run around with her older daughter while getting some exercise in. It also helps her to bond with her daughters as the kids don't see it as mommy's exercise time but quality mother-daughter time.
Though Katie's workout and diet plan are quite impressive, it's bound to change when she enters Strictly Come Dancing because the show comes with intense training sessions that help you to stay fit too. We hope that she is able to maintain her fitness and perform well on the show. Good Luck Katie!
Featured Image by Katie Piper / Instagram