Kevin McHale, an American actor, dancer, singer, and radio personality, underwent an amazing body transformation by following a 12-week plan by Ultimate Performance Fitness. It helped him to lose 7 pounds, 8.2 percent body fat and gain 5 pounds of muscle.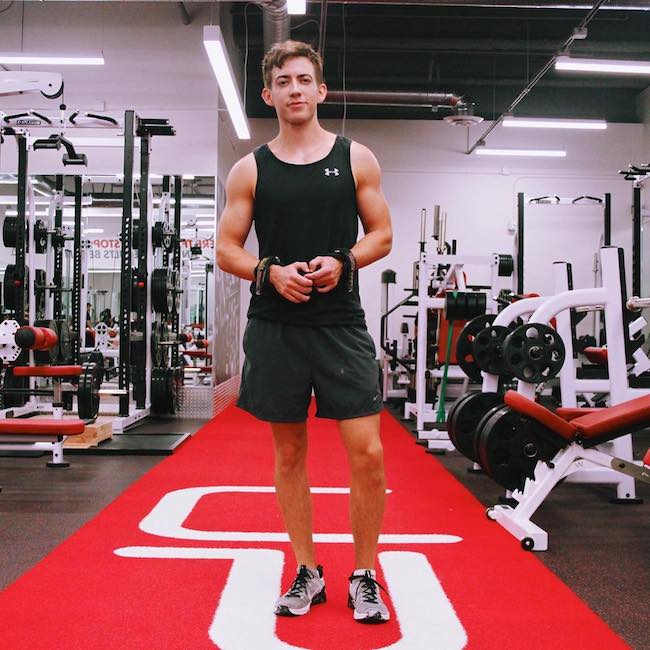 Kevin McHale 2018 Workout and Diet
The Rough Time
Talking about the need to change his body, the celebrity said that he had become skinny fat and was dealing with a digestion/intestinal issue that was not being diagnosed and was harming his overall health.
He was constantly in pain and tried to seek relief with the help of elimination diets, but none of the methods worked for him. The pain of intestinal issues merged with the guilt of not eating a healthy diet and not hitting the gym often enough and made him feel more miserable.
A Much-Needed Opportunity
The opportunity to transform his body first appeared when his friend, Scott Mills texted him suddenly to talk about Ultimate Performance arriving in the LA and he happily took the opportunity to work with them.
Feeling Terrible
McHale also admits that before he took the golden opportunity and changed his life for better, he had been feeling bad about his body. Besides the fact that he wanted his body to look better, he also wanted to feel good about putting an effort to improve his body and seeing results.
The Mistakes
The star admits that he made many mistakes that led to the unhealthy body. He used to eat out a lot, and the meals mostly consisted of burritos and cookies. He never did grocery shopping or cooking. The result, he didn't have the energy to hit the gym.
He also avoided gyms because he didn't know how to workout and how to ensure that he got the maximum out of his gym time. In fact, he was a bit intimidated by seeing all the fit people hitting it hard in the gym and was anxious about gymming due to his lack of knowledge.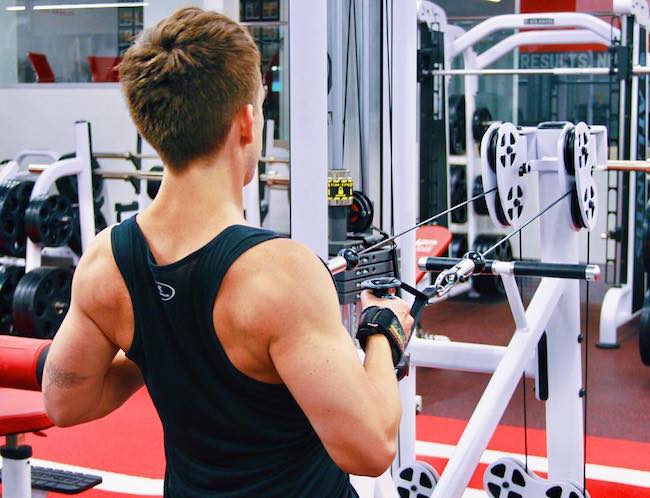 The First Few Weeks
The first few weeks of the transformation were the hardest because he didn't eat very well before and his body was in shock. When he was asked to eat specific meals and specific amounts of meat and fish, he couldn't do it. Slowly his body craved it because he worked hard in the gym and needed the right nutrition.
In the first few weeks, his diet included lean protein and vegetables only. As the training progressed, his trainer Eddie Baruta allowed him to have rice post workout. By the end of the program, the handsome hunk had an all fish diet only.
The exercise also changed over time because he corrected his body movements with every rep. After the first few weeks, more weights were added while reducing the number of reps earlier in the week and then increasing the reps by the end.
Trainers' Views
According to Eddie, the transformation was started with a more balanced routine which allowed the duo to enhance effort, execution, and work capacity. Towards the later stage, the frequency of those body parts was increased that were lagging behind in the previous stages. As Kevin had some digestive issues, he felt very weak at times. The trainer dealt with it by introducing various techniques like forced reps, rest pause or drop sets.
Appreciating the effort made by his client, Baruta said that Kevin did great by working hard and having a great work ethic. The results speak for the effort he had put in.
The Change
Now, he feels fantastic about his chiseled body which he got by spending hours in the gym. He is glad that he is working out in the gym regularly and eating well. He is also feeling better not only physically but mentally and emotionally as well.
One of the most amazing things about the fitness transformation journey was that no one forced him to eat a proper way or hit the gym X number of times. He did it willingly and learned many tips and tricks that will help him to stay on the path of fitness for a long time. He is confident that he will be able to maintain his fitness success for a long-term which adds to his self-confidence.
Workout and Diet Plan
The workout and diet plan that helped Kevin was designed by his talented trainer. He followed it for 3 months with consistency and attained success. A sample of his workout and diet plan is mentioned right here.
Sample Workout
4 sets and 10-12 reps of split squat
4 sets and 10-12 reps of 15-degree dumbbell press
3 sets and 10-12 reps of incline back extension
3 sets and  10-12 reps of diverging row
3 sets and 10-12 reps of incline biceps curl
3 sets and 10-12 reps of lat raise with a pulley on flat bench
3 sets and 10-12 reps of flat, neutral bar triceps extension
3 sets of 30 second Watt Bike HIIT sprints (90 seconds rest)
Sample Diet
Breakfast
2 scrambled eggs with 2 egg whites and some avocado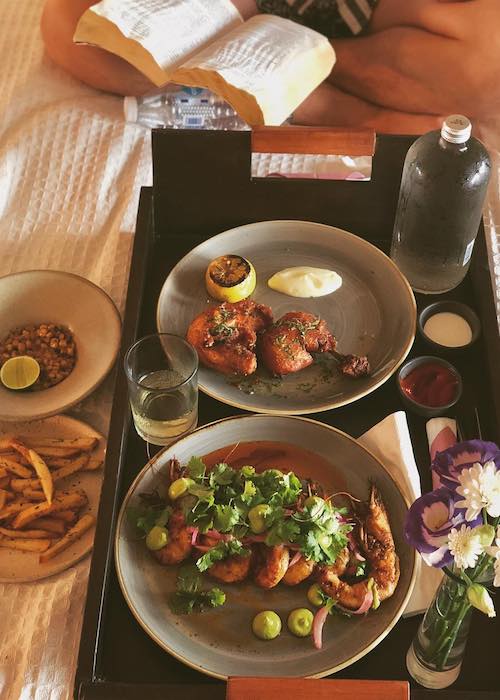 Lunch
Chicken thighs, broccoli, and cauliflower
Dinner
Lean beef mince, avocado, and tortillas
Snacks
Hemp milk and banana with 2 scoops of plant-based protein powder
Featured Image by Kevin McHale / Instagram