Kristina Rihanoff, the star of Strictly Come Dancing (2004-Present) is enjoying motherhood these days. She is so engrossed in it that she doesn't even want to return to the show because she thinks that the show is too demanding. Apart from being a happy mother, the world finalist professional ballroom dancer is also enjoying dancing and calls it her primary way of losing weight. She is also concentrating on eating a healthier diet in order to lose the pregnancy weight. But she says that she is not in a hurry to lose weight despite the pressure of doing just that. Kristina is going to let it happen naturally. What else did she share? Have a look.
Life's Not the Same
The current partner of former rugby player Ben Cohen admits that she is not in her pre-pregnancy shape. She says some kind of people tell her that she still looks good. She adds that she is breastfeeding and wishes to do it for at least 6 months. Her hopes are to lose weight in a healthy way, so she won't be inclined to take a short cut like an extreme diet to get rid of the pregnancy weight.
Being a Mum
The diva confessed to Standard.co.uk that motherhood is hard and the first few months are particularly grueling. You don't get much sleep because you are focused on the baby. It takes a toll on your body and makes you feel like you are always tired.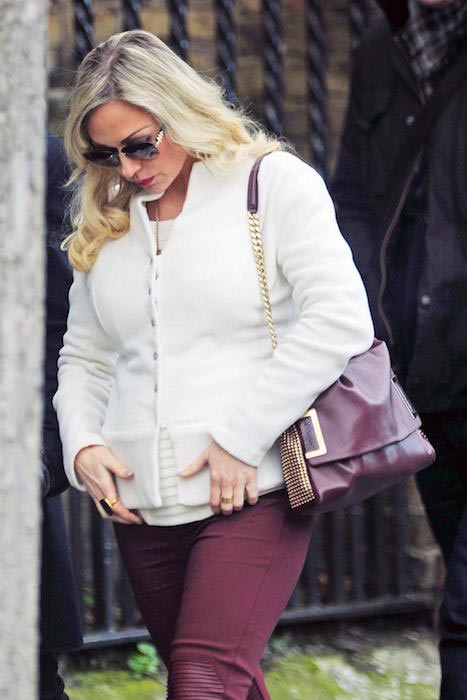 Diet Plan
The professional dancer is avoiding any diet plans that involve starving herself or eating a diet for a specified time. She is making healthy diet choices while deciding her diet plan so that her health and her baby's health is not in any danger. Her diet plan includes eating loads of vegetables and lean protein. She is also avoiding unhealthy options like white bread.
No Obsession with Weight Loss
The Russian celebrity admits that she is taking a natural route to her pre-pregnancy body and is not obsessed about the weight loss like many celebs do.
Workout Routine
The workout routine of the author of Dancing out of darkness: my story! mainly involves a lot of dancing. She says that it's the most natural way of losing weight. When she puts her dancing shoes on, she loves it and can't get enough of it. Kristina says that when she was a part of Strictly Come Dancing, she was dancing for 6 to 7 hours every day. It helped her burn a lot of calories. She is not a big fan of running, but she can be seen running at times. Recently, she added a picture of herself on her social media account in which she can be seen running in the morning. She wrote that she was running while her daughter was sleeping and didn't need her.
Weight Loss Pressure
The mother of one has accepted that these days there is a lot of pressure on women to get rid of the pregnancy weight as soon as possible. She told Mirror that she is not worried about the pressure. She added that she isn't able to fit in her skinny jeans now and she is okay with it. Her approach is to be realistic because she knows that fitting into skinny jeans just three months after giving birth is not possible for most women. She advises everyone to not be obsessed with how to lose weight.
The Vulnerability
The former Celebrity Big Brother (1997-Present) contestant says that she felt really vulnerable after she gave birth to her daughter. She said that it takes a few weeks to feel like a human again after a pregnancy. She adds that women often don't sleep much as they are running around to make sure that the new baby is okay at all times. The stunner says that she is doing the same as she is taking care of her daughter 24 hours a day.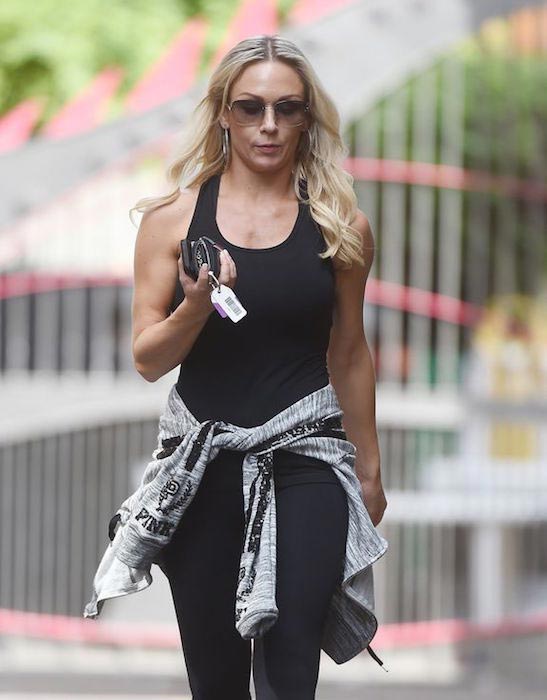 Happy Pregnancy
The choreographer is delighted by the fact that she had a happy pregnancy the first time. She just had a bit of problem with regard to her iron levels and fainted a few times but overall, it was a healthy pregnancy. She didn't work out when she was pregnant, but she did teach dance a lot during pregnancy, reports OK.co.uk.
New Career Path
The dance instructor is participating in a new show called One More Dance that is to be aired soon. She says that there is no chance she will participate in Strictly Come Dancing next year because the show requires her to start preparing the dance numbers at least five months in advance. She adds that the show is very demanding and she would not want to be away from her daughter for such a long time. We hope that you succeed in your new career path!!
Did you like the post-pregnancy workout routine and diet plan of Kristina? If so, you might want to follow her on Twitter or Instagram. You can also visit her official website.