When you are an Olympian, your approach to fitness is far different as a layperson, and when you quit being an athlete, fitness means something different entirely. Being in public image and public scrutiny can also drastically change how you feel about yourself.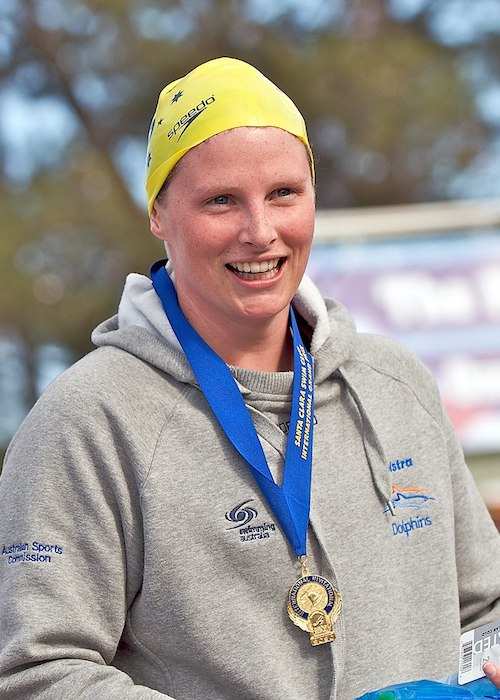 We learn all this from the personal experience of Iconic Olympic Swimmer Leisel Jones for whom fitness has meant different things at different points in life. Have a look at her key workout and diet secrets right here and learn not to repeat the same mistakes she has made.
Workout Methodology
The Aussie prefers cross training as her preferred exercise because it allows her to mix the exercise up. When she was an athlete, her focus was to work on different aspects of her body, so she focused more on strength training, resistance training, swimming, and yoga
Workout Music
The alumnus of The Australian Institute of Sport says that she prefers Tina Turner's music while working out.
Workout Motivation
The founder of All I Sea says that you should not worry about finding a workout motivation, you should just get to the workout and start with it.
The Right Balance
If fitness is your key goal, you should try a mix of different fitness disciplines to have a balanced body because one workout regime will complement the other. When you are building muscles in the gym and lengthening it via yoga, it will ensure that you don't get injured often.
Overtraining and repetitive strain are two side effects of doing the same exercises over and over again. Mixing up workouts also keeps your body guessing and doesn't allow it to adjust to one routine only. You can think of workouts as a school timetable where you need to focus on doing varied exercises just as you would study all the subjects.
When you balance your workouts with strength training and lengthening, you will notice a lot of difference in your fitness levels.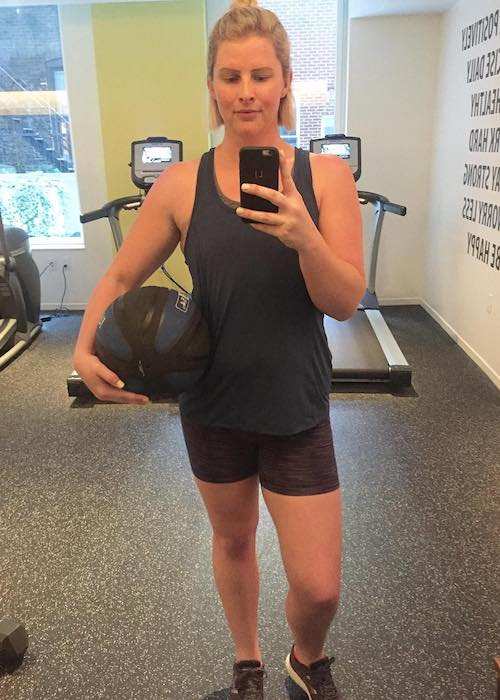 Ideal Exercise Routine
If you are after an ideal workout routine, then the stunner wants you to try a combination of yoga, swimming and resistance training. In case you plan to work out 4 to 5 times a week, make sure you go for three resistance training sessions, a yoga session, and a swimming session. You can also do a few lazy laps in the pool on Sundays.
Fitness is for All
The sports star wants people of all ages to understand that fitness is vital for them. They need to maintain muscle mass as they grow older with time. So, if you are too busy to exercise, you can go for strength training to maintain muscle mass.
In case you prefer cardio, you should opt for yoga sessions that raise the heart rate and make you challenge yourself more. If you do it right, you will leave a session sweating and slightly out of breath. It is also a good idea to switch classes after every few weeks so that your body doesn't get used to the same exercises because if that happens, your body might stop giving results.
Rest Days
Do not punish yourself by overtraining. Make sure you get your body the rest it deserves. Rest for at least a day every week and go for a massage session if you can to relax your body.
Swim at the Right Place
Jones wants you to swim in the ocean if you can and avoid local pools that smell of chlorine and have black lines on the bottom.
Fitness Partner
The nine-time Olympic medalist says that having a dog is great for fitness in retirement because it gives you an excuse to get out of the house in fresh air which is fantastic for your health and well-being.
Fitness as a Swimmer
The champion swimmer participated in her first Olympic when she was just 15 years old. So, she has had very regimented ways of training. When she retired and got into the real world, the excess of information about exercise and nutrition was quite overwhelming for her.
Healthy Foods
The healthy foods she likes the best are brightly colored vegetables that are fresh from the farmers' market.
Diet Indulgence
When in a mood to indulge, the swimming sensation prefers spaghetti carbonara made with egg and no cream. She also prefers wine and tequila at times.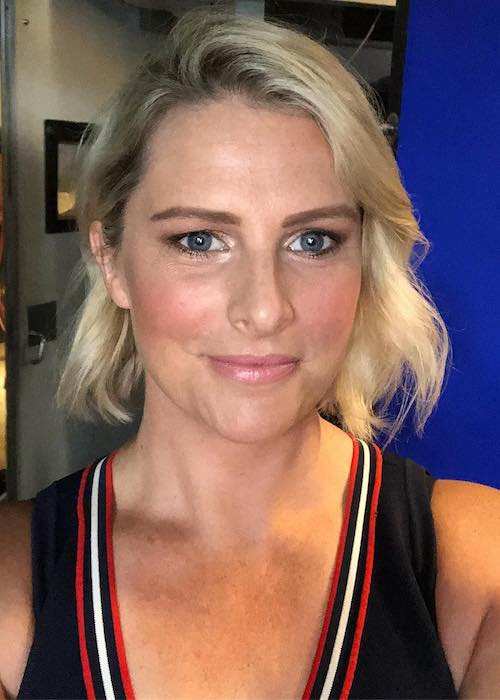 Stay Positive
The sports icon also says that the way women's bodies are portrayed in the social media is not right as it makes women compare themselves with others and chase a body shape. You shouldn't be influenced by social media, learn to love yourself and never compare yourself with others.
Being Fat Shamed
It is a sad fact that the celebrity was fat-shamed before the London Games in 2012. She says that being called fat on the front page of a newspaper and talk about her eligibility in Olympics was the hardest thing of her life. This experience led to body image issues and developed insecurities in her mind. She even considered quitting because of the resilience she felt. She closed up and didn't let anyone in regarding her troubles (which is one thing we all should avoid).
Weird Diets
In 2008, 4 years before the body shaming incident, she had the desire to look great and hence tried a lot of weird diets. One of those diets was soup diet in which she ate about a half cup of cereal with watery milk during breakfasts, an apple during lunch and soup for dinner. She followed this diet 6 days a week.
Though at that time, she realized that it was an unhealthy habit and that she might do herself more harm than good, she wasn't able to control herself. The result, this diet took a toll on her physical and mental health.
The Right Focus
Now, the gold medalist has shifted her focus on staying healthy and not weight loss. She now trusts herself to stay healthy and believes in the good old saying "health is wealth." She is shooting for health and happiness rather than achieving any weight goals since her retirement (which is what we could all consider, don't you think?).
Featured Image by Leisel Jones / Instagram