Lisa Cannon is an Irish TV presenter who is well-known for her enchanting presence and her good looks. She has recently shared some diet secrets that help her look so great. She also shared an opinion on body shaming and the need to look good on television. The celebrity also offered some useful tips for young people aspiring to be TV presenters in the future. Read it all here.
Grocery Shopping
While talking to Irish Independent, the TV star admitted that she does grocery shopping at Aldi, Tesco, and Dunnes Stores.
Diet Plan
The diet plan of the former Xpose (2014-Present) presenter is mentioned over here:
Breakfast
Her day begins with having some fruit and yogurt along with a cup of tea or coffee. Alternatively, she also has poached or scrambled eggs with avocado as her first meal of the day.
Lunch
During lunch, a packet of salmon is consumed along with a lemon wedge, hummus and chopped carrots. When the days are busy, she just has a sandwich for lunch.
Dinner
Dinner usually includes a healthy stew that is prepared at home. The dinner may also consist of salmon baked in the oven with lemon as well as a large salad that's filled with cucumber and tomatoes.
Snacks
The snacking options include hummus, coffee, rice cakes and cashew nuts.
Diet Indulgence
The diva loves to indulge in spicy foods like curries, Doritos and Thai foods. She tries to avoid indulging in all of these at the same time. Lisa is also a big fan of coffee which she knows is not so good for her health but she can't resist.
Aversion to Food
The TV personality doesn't think that she will happily eat some boiled ham or grapefruit as she doesn't like both the options.
Cooking Preference
When she has to impress someone with her cooking skills, she would make some chickpea salad or Spaghetti Bolognese to impress them.
Food for Hangover
While the stylish lady is dealing with a hangover, she prefers to have some takeaway food, Coke Zero, Lucozade, and seafood chowder.
Takeaway Preference
Lisa's takeaway preference is spicy basil with steamed rice and beef with Chili. It is available at Diep Take Away.
Thoughts on Body Shaming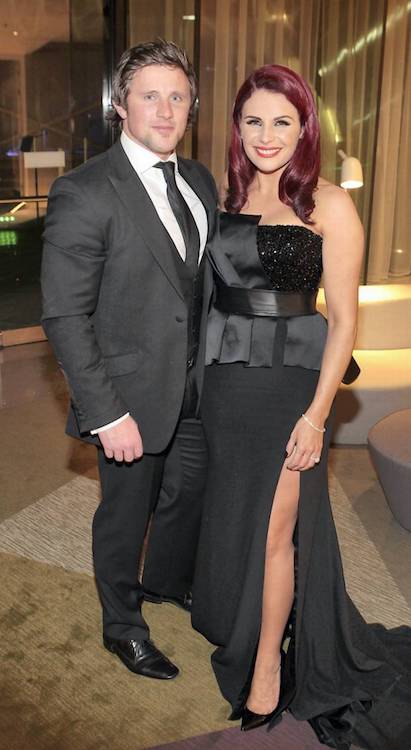 The wife of former Welsh rugby league player Richard Keatley admits that she was told to look her best and keep slim to look good as a presenter. She says that it doesn't make her a better presenter. Lisa also adds that people have started to judge each other based on the appearance, which is not correct.
The trend of body shaming and having a twisted image of perfection needs to stop, believes the Irish celebrity. She told all ladies via Goss.IE that they should not be women whose worth is defined by their dress sizes. (And we agree with her!!)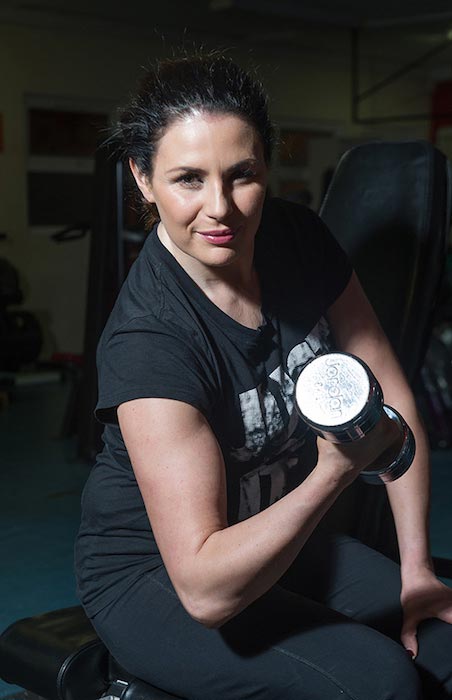 Tips for Aspiring Presenters
The popular interviewer stated that all the aspiring presenters should have big hair, a loud voice, and pointy elbows because when they are on any red carpet, these things would come in handy while maneuvering everyone out. She also adds that a presenter must know how to bellow to catch the attention of the celebrities. They should also make themselves larger than life.
Meek and quiet people should never go for opting a career as a presenter as the job needs you to stay energetic and speak loudly in many cases. It would also be great if you have a lot of energy as you will be able to use it on the job that can be very exhausting, thanks to the long hours. You may also be smart to be ready to become a coffee addict as long hours may lead to it too.
What do you think of Cannon's diet, body shaming, and career ideas? Were they worth it? Do let us know by commenting below.