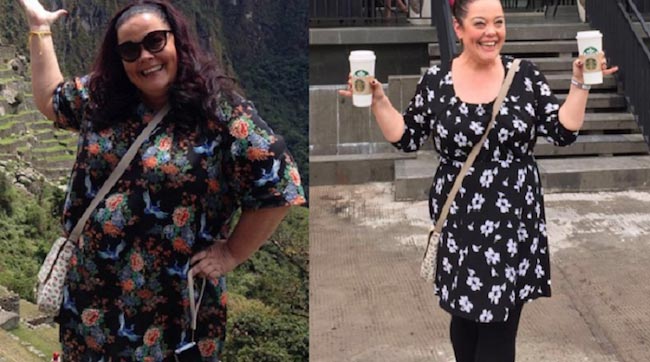 Lisa Riley is one of those celebrities who have lost a lot of weight recently. Unlike many celebrities, she is not crediting a strict boot camp or a diet miracle for the weight loss. She just admits that leading an active life, exercising regularly and eating wisely are her fitness secrets. The fitness journey of the Emmerdale (1972-Present) actress is quite interesting. Take a look yourself.
The Motivation
The talented actress decided to get healthy when her father had a cancer scare and he was diagnosed with Type 2 diabetes. Cancer has already taken her mum, Cath away from her. Losing her mother and seeing her dad in the hospital shook her. She decided not to be a victim to any disease and live a healthy life, reported Expess.
Her dad still has to inject himself on a daily basis and she is trying to avoid that plight for herself by taking care of her health. Lisa admits that she doesn't want to look like anyone and her biggest fitness motivation was to prevent herself from getting diabetes.
Workout Routine
The workout schedule of the TV personality was reported recently by Mirror. She is not focused on doing a single type of exercise every day. She mixed it up. She usually gets up at 6 in the morning, does a 40-minute walk before taking a shower. She also tries to do Zumba every night to stay fit. Yoga is another of her preferred exercises and she does it regularly.
Diet Plan
The British actress does not believe in the concept of dieting. She believes that they don't work. Though her exact diet plan is unknown, she does admit to some diet habits she recently adopted. She tries not to eat after 6 pm. Lisa also tries to avoid bad foods and liquids like alcohols. She has quit alcohol since a long time. She appreciates herself for it and plans to never drink a drop of it ever again. Giving up her favorite snacks like Pringles was also a vital step taken by her during the health journey.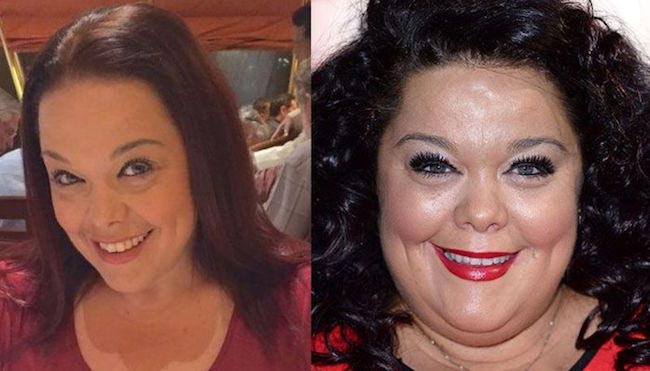 Lifestyle Changes
The popular actress thinks that fitness is also about being active and changing your lifestyle. She has made lifestyle changes like avoiding a lift and taking stairs whenever she can. Another crucial lifestyle change is that she exercises when she travels. When she is in a hotel, she tries to hit the gym and sweat it out rather than sitting in front of TV, watching Bake Off (2010-Present) and feeling hungry.
The Results
The results of the efforts made by the TV star are highly visible. As per reports, she went from a size 30 to a 16 in just a time frame of ten months. (We can only think of one word, Wow!!)
Her Experience with Strictly Come Dancing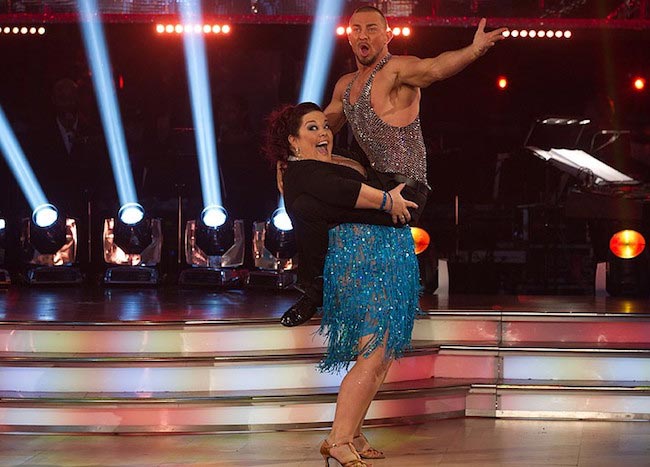 The amazing woman also admitted that she didn't participate in Strictly Come Dancing (2004-Present) for getting a slimmer body. People assumed that dancing was a mean to lose weight, but it was not the case. Though, she does agrees that the show helped her in many ways.
Firstly, it assisted her to boost her metabolism due to the amount of exercising done by her while rehearsing. Secondly, her diet changed due to the show. As a person cannot eat a big portion of pasta after dancing, she stuck mostly to soups during lunch time. The third and most vital thing is that the show made her feel like a right minx.
Her Views on Body Shaming
The lovely lady also spoke about body shaming last year when The X Factor (2004-Present) judge Cheryl Fernandez-Versini sought support in making "body-shaming" illegal. Lisa opined that body shaming is utterly wrong. She wants to be judged as a good actor or a good presenter, not by her body shape.
She doesn't walk into the supermarket and start pointing out flaws in a person, so why should it be done to her? She added that being in the public eye doesn't mean that celebrities are mannequins. People should focus on judging the work of celebs, not their weight fluctuations. (Wise words lady!)
The Mistakes
The presenter of You've Been Framed! (1990-Present) has also accepted her lifestyle mistakes that led to her weight gain. She has lived out of suitcases and in hotels for months at a time due to her busy schedule. It led to her eating unhealthy foods and adopting bad habits.
She used to get up at 11 am, eat scrambled eggs with toast. She had a lunch of pizza or pasta around 4 pm and had about 3 glasses of wine and a toastie at 10 PM with her dinner. She was also very inactive. Lisa munched on whatever she liked and was often on a tour bus. She had no daily routine but only did what she liked. These lifestyle habits played a key role in making her fatter than ever in 2012.
A Big Side Effect of Weight Loss
Riley's life has changed a lot after the weight loss. She has got a lot of excess skin and she is considering surgery for removing it. Her trainers have said that no rowing machine or exercise can cure this problem permanently. (Aww…that's sad)
The Amazing Reactions
The amazing part of her weight loss was when people failed to recognize the plus size fashion expert. She met an old lady in Marks & Spencer who complimented her by saying that I assumed you are Lisa Riley but she is far fatter than you. Some of her best mates were shocked to see her after a time span of six weeks and she terms their reactions to be incredible. One of her other friends who saw her after a gap of three years really screamed after noticing the changes she has made to her body. (Great going gal…Keep it up and keep motivating your fans.)
Did you like the fitness journey of the versatile actress? Wish to keep following her future progress? If so, you might want to follow her on Twitter.