She has been in the modeling industry since last two decades and she still has some enviable curves. We are talking about English TV presenter Lisa Snowdon who has shared her workout routine, her fear of being wobbly and some exceptional advice for women. She also admitted that she has been working harder to maintain the curves she is flaunting on Instagram via her naked and half naked selfies. Let's find all those details in this article.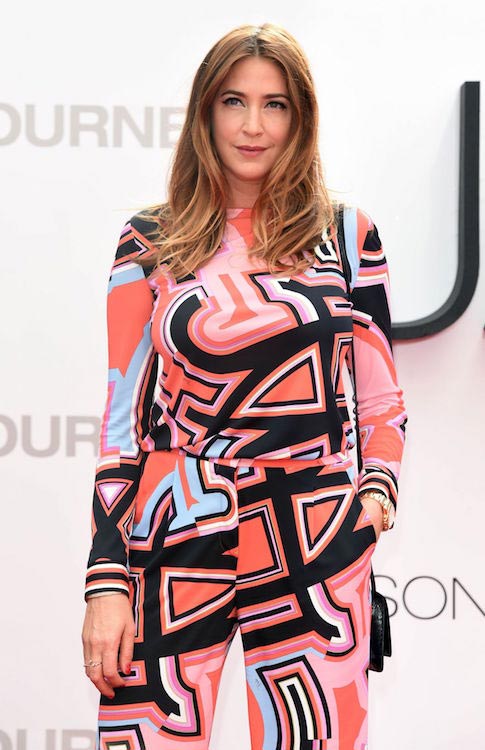 Workout Routine
The current workout regime of the stunner involves working out four times a week. Workouts are essential for her so if she can't go to a class, she would do it at home. Some exercises she does are planks, squats, burpees, sun salutations and bicycle crunches. She is also a fan of skipping because it gets her heart rate up and she terms it to be fun.
Varied Exercises
The diva changes her exercise routine consistently to get that washboard stomach and enviable curves. In February, she admitted that she dips in and out of working out and not working out. She likes to exercise, but sometimes, she doesn't because she thinks it's boring. Lisa also shared that she was trying a combo of yoga and Tai Chi classes to stay fit.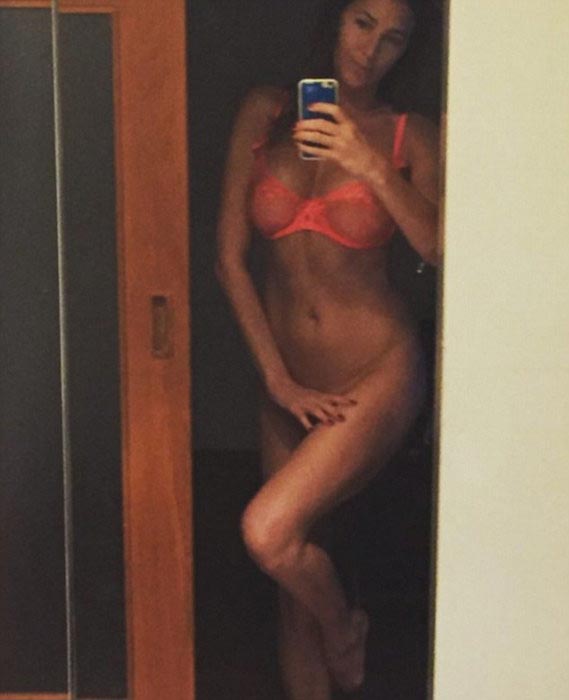 The gorgeous lady tries to spend at least 5 hours a week in exercising and hits the gym a minimum of three times a week. In the gym, she spends at least an hour by doing exercises that needs to use her own body weight such as TRX Suspension Cords, lunges, and squats. She opted for tap dancing classes at the beginning of this year.
Workout Motivation
The Radio DJ admits that the fear of wobbling keeps her motivated to exercise regularly. She does not want to wobble when she is running for a bus. Lisa wants her clothes to feel comfortable, her skin to look great and she also wants to eat without restricting herself to a diet. All these things make her want to exercise regularly. She also exercises because it releases endorphins which she likes a lot, reports Express.co.uk.
Workout Journey
Lisa has also shared a crucial point of her workout journey. She says when she turned 35, she realized that staying in shape was getting difficult. Since then, the older she got, the harder it became for her to stay in shape so she started exercising properly and pushing herself hard in the gym. Lisa also shared that being tall and blessed with a naturally fast metabolism play a key role in maintaining her figure.
No Size Zero for Her
When asked about size zero trend, the beauty termed it to be unhealthy and unrealistic, reports Daily Mail.
Being Asked to Lose Weight
The brunette also accepted that she was asked to lose weight when she was at the peak of her modeling career. She didn't want to do it so she rejected the modeling assignment and got home.
Being Slim
Snowdon felt that she was really thin when she participated in Strictly Come Dancing (2004-Present) in the year 2008. She says that training with Brendan Cole removed all the fat from her body at that time.
Hate for Derogatory Phrases
The current love interest of George Smart says that she hates words like bingo wings and muffin tops as they are degrading as well as mean. She adds that she is trying to avoid being worried about things (we assume body changes that come with age) that were never an issue before. She is also trying to not pick holes and be more accepting of herself.
Other Fitness Secrets
Apart from a regular workout routine, she keeps in shape by taking vitamins, sleeping at least 8 hours every night and drinking a lot of water. She also does meditation to stay fit.
Beauty Tips
A vital beauty advice shared by the English TV star is that you must remove the entire makeup at night. You should also stay away from sunbeds. Giving a massage to your face when you apply a moisturizer is a smart idea too as it will relax your facial muscles.
Opinion on Cosmetic Procedures
The England native accepts the way her skin is, but she has not ruled out trying a cosmetic procedure in the future. She says that she has seen some amazing faces which made her realize that surgery can be a good thing. So if you really need a facelift, you should go for it.
Lisa Snowdon Advice for Women
Look Good for Yourself
The fashion model advises women to look good for themselves. She says you must not do it for anyone else. She also confessed that there is a bit of pressure on her to keep looking good but she exercises regularly mainly because it makes her feel good.
Be Yourself
The celebrity also wants you to be happy with yourself no matter what shape or size you have been given. There are a lot of people who will criticize you no matter whether you are size 10 or size 18, so just ignore them and love yourself. (And we totally agree with her!!)
Advice for Older Women
The former love interest of George Clooney advises older women to get started with exercising as soon as possible. When you exercise, the release of endorphins would make you feel and look good. The blood pumping in your face while exercising would make you look healthy & flushed and it will fill the wrinkles a bit. The more you exercise, the more you want to do it as it is a great way to look after yourself.
Go the Extra Mile
Going out for a drink is okay if you do it occasionally. But the hot model advises that you make sure to hit the gym harder or go an extra mile the next day.
How to boost Self Confidence?
If you wish to boost your self-confidence, it's vital for you to learn to love yourself. Dress well and then feel comfortable with the way you look, it will increase your confidence and happiness.
Did you love the advice shared by Lisa? Wish for more? If so, feel free to follow her on Instagram or Twitter.