Kady McDermott is not only a stunning celebrity, she has now turned into a fitness inspiration for thousands of people. Here we try to explore her workout routine, diet plan, her butt exercises and her thoughts on working out with her beau. We also get to know her latest holiday exercise and her opinion on cutting out one ingredient from the diet that will ensure to have a flatter stomach.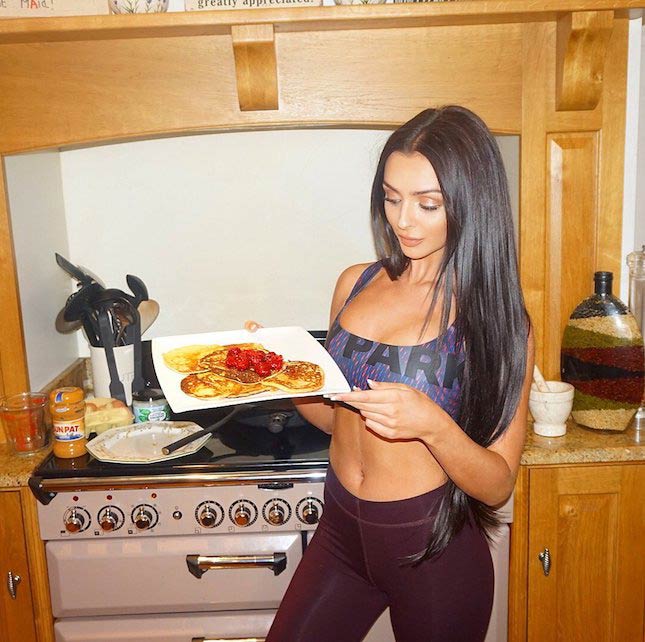 Holiday Exercise
The girlfriend of Scott Thomas recently enjoyed a holiday with him at Caleta de Fuste in Fuerteventura. Even there she stuck to exercising. One day, she did leg exercises without any equipment which included exercises like squats, lunges, jumping squats and glute bridges. She repeated those 5 times and 20 reps each.
Workout Routine
The Villa (1999-2003) star admits that she used to train constantly before the show but she couldn't workout during the show due to the heat. Now, her workout regime involves doing three sessions with a personal trainer and going to the gym twice a week by herself. She knows what exercises she needs to do but having a qualified trainer makes her feel good.
Kady likes exercising as it makes her feel good. In her opinion, everyone should exercise, irrespective of the fitness level as it will make you feel good. Her main motive behind exercising (which mainly involves weight training and some cardio) is to be fit and strong. Weight loss has never been an issue for her as she loses weight quite easily.
The diva does cardio like running to burn excess calories. She also likes high-intensity workouts and uses odd free weights in that too because it helps her to build muscle and tone up. She avoids machines in the gym and mainly focuses on lower body exercises such as abs, legs, and glutes.
The butt toning exercises she prefers are lunges and squats. To maintain her perky posterior, she also does the weighted exercises as it makes the workout a bit harder and she feels the difference in her bottom. Doing a lot of walking also helps her to have a sexy butt.
How to Have a Nice Butt?
If you wish to have a butt like the reality queen, then you should learn about her preferred lower body exercises which are deadlifts, walking lunges and glute bridge. Prefer doing 3 sets of 12 deadlifts and walking lunges along with 3 sets of 20 glute bridge. If you really push yourself hard, you won't be able to get out of the bed. When she first tried it with her trainer Sam Witter, she couldn't even walk during a public appearance and stood like a statue.
Training with Scott Thomas
The Love Island (2015-Present) star believes that training with your beau is a great idea. She and Thomas motivate each other and don't take it too seriously. They keep each other on their toes. She knows some girls feel self-conscious when working with their partner, but Kady really enjoys it.
Another benefit of working out as a couple is that you motivate the other person to workout when he or she doesn't want to. Thomas was under the weather sometime back and didn't wish to hit the gym. She motivated him and they worked out together.
The brunette admits that sometimes, she works out harder than her boyfriend. She likes to workout at least 5 times a week and he manages 3 to 4 days a week only. While working out together, they do some circuit training jointly. Scott does heavier weights to focus on his arms while she focuses on her lower body.
Favorite Body Part
The beauty admits that Scott loves her butt the most and often grabs it in the public. She feels flattered by such kind of attention.
Her Icons
The hottie admits that she likes the behind of Kylie Jenner the best. In her opinion, Kylie and Kim Kardashian were the ones who started the butt trend. Kady also counts TOWIE star Lucy Mecklenburgh as her inspiration. She says she was motivated to workout due to Lucy. She loves the fact that Lucy is not a bodybuilder or anything like that and tries to stay healthy and fit.
Diet Plan
The TV personality likes to eat well and cooks most of her meals too. Her diet plan includes having a lot of protein and vegetables while avoiding loads of carbs and sugar.
Her go-to dish is sweet potato mash and broccoli. She also likes stir fries, chicken dishes, and avocado. Her meals also include options like eggs, chicken, steak, cottage cheese, and smoked salmon. She also makes her own pizzas that are full of protein. Further, Kady likes pancakes with raspberries and blueberries.
On her cheat day, she prefers a big chocolate brownie. But she wouldn't have it on a day, she worked out as it would ruin her efforts in the gym.
Major Diet Change
One major diet change adopted by the sexy lady is that she has completely cut out sugar from her diet. It was difficult for her and she felt tired and snappy initially. She found it particularly hard to give up sugary drinks like different flavored lattes that she loved. Now, Kady has switched from caramel lattes to black coffee.
Jungle Workouts and Diet
As the stunner is a big fan of I am a Celebrity…Get Me out of Here! (2002-Present), she often imagines herself being in the jungle. She thinks she would struggle to workout in a jungle due to the heat. But she could live with jungle rations as she loves rice and beans. Her trainer Sam suggests that people in the jungle should try exercises like press-ups, jump squats and lunges for 30 seconds.
Dealing with Haters
No matter what you do, there will always be some people who will drag you down. You should try not to take it personally because it's shameful that people comment on others' lives without even knowing them. She tries to ignore the negative comments about her most of the time and stays positive. Only sometimes, she stands up to them and that too when she doesn't want the trolls to think that they have won.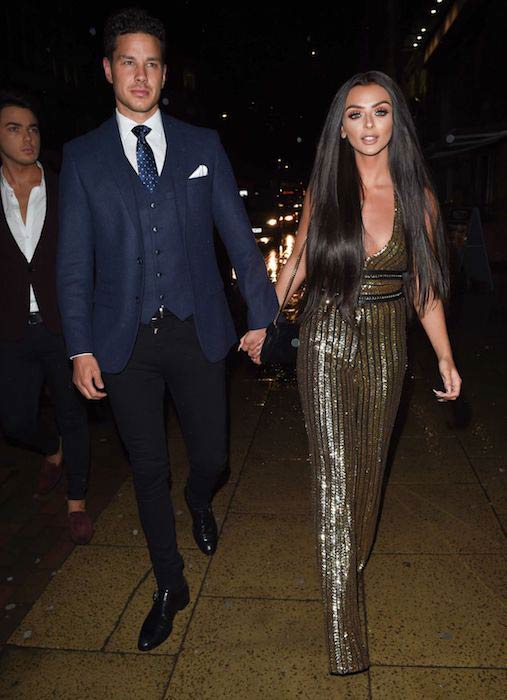 Her Aim
The petite woman shares that she launched an exclusive fitness program (kadymcdermott.co.uk) because she wants everyone to go to the gym and eat healthily like her. It's not just about looking good or maintaining a weight goal, it's also about making yourself feel good. She always wanted to help people get fit by adopting a healthier lifestyle.
Fitness Advice for Fans – Avoid Sugar
McDermott advises her fans to quit sugar if they wish to get rid of the belly fat. Sugar is nothing but useless calories. So, if you consume too much of it, it will be stored as fat on your belly. Hence, you must try to avoid it as much as possible.