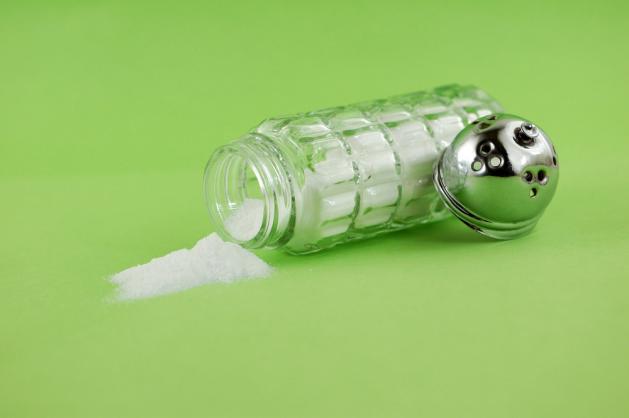 We are living in an age, where mostly people are suffering from diverse kinds of diseases, and heart disease is one of them. One of the sinister food items leading to an increase in the problem is sodium.
While our body's daily requirement of sodium is 500 mg, we feed our body more than 4000 mg in a day. Low sodium diet plan is an exclusive diet plan, which intends to bring down your blood pressure, and save you from several other heart troubles by neutralizing your sodium or salt intake.
Why Should You Follow Low Sodium Diet Plan?
Low sodium diet plan promises to provide you healthy and disease-free body. The diet program being completely based on scientific facts and theories has no room for gimmicks. The diet schedule intends to bring down your salt consumption to "1500 to 2400 mg" in a day.
Salt consumption for different people has been fixed differently by the diet plan. For instance, should you practice intense workouts on daily basis, your sodium consumption in a day should not be more than 3000 mg, and if you are victim of heart disease, you shall restrain your salt consumption to 2000 mg in a day.
Low sodium diet can turn out to be boon for people suffering from kidney disease, heart problem, and high blood pressure. Since the plan offers healthy diet, you can go along with the plan to stay healthy and fit forever, even if you are not a victim of heart disease and your blood pressure too is normal.
How to Follow Low Sodium Diet Plan?
Low sodium diet plan is the most realistic and practical diet plan prevalent in today's time. You just need to have little control on your taste buds, and you can beat your cravings for salty foods. Let's have a look at some easy to follow eating habits which you can follow in your day to day life.
Fresh Fruits and Vegetables
Prefer consuming fresh fruits and vegetables over packaged and processed food. Fresh fruits and vegetables being rich in several essential nutrients nourish your body better than any other food can.
Prepare their salad and sprinkle various herbs and spices over them to enhance their flavor. Cut back the use of salt, use lemon instead. Even when you go to restaurants for having your dinner, lunch or snacks, order separate onion, lettuce etc. for making toppings of different foods.
Watch Sodium Content of Food Items
There are many canned and processed foods available in the market, which are not salty in taste but their sodium content is very high. Always read the food labels carefully. You will get to know sodium content of various food items from there.
You might feel amazed to know; even low sodium foods have 2000-2500 mg of sodium content, which is almost one teaspoon of salt. Avoid buying food items having rich sodium content. Best thing you can do before going for shopping is, make a list of high sodium content items which can be replaced with low sodium items.
Homemade Foods
Prefer consuming homemade foods rather than having foods in restaurants. At home, you are free to add salt as per your requirement while preparing your meals. If you wish to trim your salt consumption, you can try eating your meals without adding salt in them for some days.
It will take you mere three to four days to mold your taste buds. If you are audacious enough to take the first step and skip the use of salt for three to four weeks, your cravings would naturally come under your control.
For making a beginning, you can start with adding no salt while cooking your meals. Taste the food and add only that much salt in prepared meals, which can make the food eatable for you. Practice eating your meals while cutting back the consumption of salt in foods like this, for several days.
Refrain From Processed Foods
Try to refrain from processed foods because these foods are the main culprits responsible for adding surplus sodium in your meals. You can eat fresh meat, freshwater fish etc., for they are low in sodium.
In addition to that, look at the content of bottled water because water softeners used in water often remove calcium and add sodium into water. There can be nothing more terrible than consuming high salt water.
Rinse High Sodium Foods
There are myriad food items including canned vegetables, salads, and beans etc., which are topped with salt. To steer clear from the impact of high salt food, you can rinse these foods with water. Doing so will get you average sodium consumption while keeping the flavor of foods intact.
In addition to that, food items such as soups etc. have high content of sodium. You can add more water than is prescribed in the recipe for preparing these soups and can mix ample vegetables such as onions, tomatoes, celery, carrots etc. Besides neutralizing sodium content of soups, these vegetables will enhance their nutrient content.
Some Healthy Swaps
Let's have a look at some food items which you should eliminate from your diet regime to stay away from the ill effects of sodium.
High Protein Foods
Forbid consumption of ham, cured, smoked or salted fish, meat or poultry, sausage, caviar, sardines, anchovies, bacon, frozen breaded meats and dinner, salted nuts, cold cuts etc.
Swap these food items with eggs, dray peas, low-sodium peanut butter, frozen lamb, beef, poultry, fish, pork, oil-packed canned fish or poultry etc.
Dairy Products
Avoid consumption of processed or regular cheese, sauces, cheese spreads, cottage cheese, buttermilk etc.
Swap these food items with ice cream, milk, yogurt, ice milk, cream cheese, ricotta cheese, low sodium cheese, mozzarella etc.
Cereals and Grains
Refrain from the consumption of self-rising flour, biscuits, waffle mixes, pancakes, salted crackers, croutons, pizza, bread rolls with salted tops and processed mixes for rice, pasta, potato and stuffing.
Swap these food items with muffins, ready to eat cereals, corn, flour tortillas, noodles, unsalted chips, popcorns, pretzels, low sodium breadsticks, crackers etc.
Desserts and Sweet Foods
Avoid consuming bottled salad dressings, salted butter, soy sauce, instant pudding or cake, mustard and large portions of ketchup.
Swap these food items with mayonnaise, vegetable oils, vinegar, mayonnaise, unsalted butter, and desserts without salt.