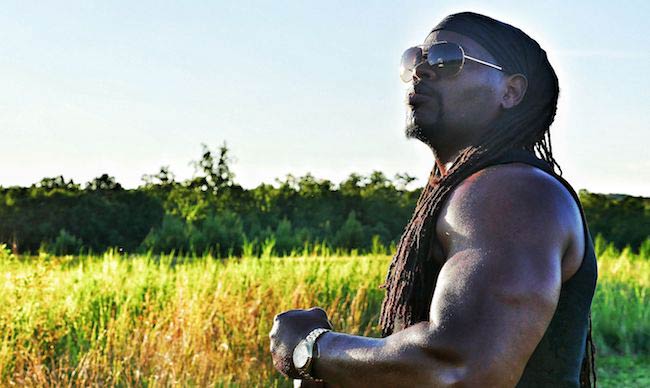 Mama June Shannon has tried a lot of methods of losing weight that it's sometimes hard to point out how exactly she lost the extra weight. One of the things that really helped the TV star to lose weight was training with a celebrity trainer, Kenya Crooks. Here we get to know all the workout and diet secrets that helped her lose weight the right way.
Workout Secrets
The mother of 4 trains with Crooks at least two to three times every week. The training sessions are conducted in person or through Skype. Common exercises they do include but are not limited to elbow crunches, Russian twists while holding an 8-pound medicine ball and many others.
Check out this workout video for more:
Diet Secrets
The skilled trainer has also advised the popular personality to ensure that her diet consisted largely of vegetables, fruits, and lean meats. He also asked her to reduce the portion sizes.
Transforming the Mindset
The fitness guru also believes that weight loss is directly related to the mindset of a person. Hence, he advised the star to be focused and become a little selfish. A person should put themselves first when embarking upon the weight loss journey in order to achieve all the goals. If you keep abiding by the wishes of other people like their urge to eat out when you should be eating at home, it will be a big shock for your weight loss efforts. If you put yourself first like Mama June did, you will be fine.
Philosophy for being fit and healthy
The co-star of Mama June: From Not to Hot (2017-Present) believes that if people wish to be healthy and fit, they should focus on becoming the best version of themselves. Even if you feel good about yourself, you should never stop aiming for being better. There is nothing you cannot do if you have your mind in the right place. So, you should just go for it.
Mind Matters
The self-professed world's greatest weight loss expert believes that everything starts with a thought and must be followed by your actions. His job is to help people who have lost all hope to find hope again. He helps people to build momentum quickly in order to build their confidence. Once he helps people achieve the first five pounds of weight loss in just a few days, it builds belief and makes people more committed towards the weight loss goals.
Value of Nutrition Before and After Training
The star trainer said that having some food before and after the training is absolutely essential as it fuels your body.
Training for the Series
Appreciating the show Mama June: From Not to Hot, Kenya stated that it was a great experience and he is eager to do more shows like this one. The show helps people to learn how to get weight loss results by making everything personal. It helped June to look amazing and be a better person. The body transformation she went through is so amazing that even her kids failed to recognize her.
Being on the Show
Crooks also said that he came on the show when June was struggling to get to the next point of weight loss. But once, she got her momentum, she did well. In the beginning, he did face struggles in training her like making sure she got out of bed in the morning. He used an air horn to wake her up (Really!!).
Motivation Experience
The knowledgeable trainer admits that it was tough to motivate the reality star at first as she wasn't seeing results. But when she started losing weight, she got motivated and it boosted her self-esteem as well. Her children, 11-year-old daughter Alana who is best known to fans as Honey Boo Boo of the show Here Comes Honey Boo Boo (2012-2014) and her 17-year-old daughter Lauryn, also known as Pumpkin motivated her by acting as informants. This sort of team culture made things easier and they all bonded very well, they were even like a family.
Future Prospects
While talking to People, the gifted trainer said that the Coupon Queen is doing awesome and becoming sexier day by day. She is continuing the efforts towards weight loss and plans to lose more of it in the future. Good Luck Mama June!!