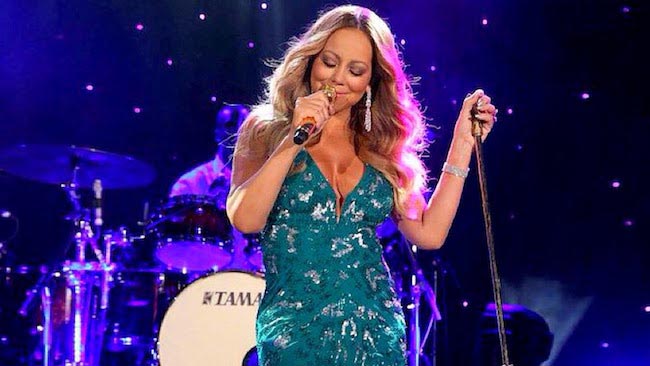 Mariah Carey, the world renowned singer is currently on cloud nine. She is getting married to her fiancé, Australian billionaire James Packer this year (in 2016). Though she is super excited for the wedding, she is also working hard to be able to look drop-dead gorgeous for the wedding. Despite being very busy with the filming of her new reality docuseries "Mariah's World", the diva is taking out time to have a proper diet so that she can look amazing and dazzle all at the wedding. Let's have a sneak peek at her preparations.
The Target
The target of the singer is to lose 20 pounds before the wedding, reports PerezHilton. She is aiming for an hourglass figure that would help her to look flawless in a sexy, tight and figure-hugging gown. The songwriter wants to stick to this diet because she wishes to take James's breath away when he looks at her for the first time during the wedding in her amazing wedding gown.
The Excitement
According to an inside source, the record producer is very excited about the wedding. She also believes that this will be her last wedding as it can be a third time charm. Hence, she is determined to be the world's most beautiful bride. (Good Luck from our side Mariah!)
Diet Plan
An insider revealed that the New Yorker is following a protein diet strictly in order to lose some weight. Her diet plan includes having about four ounces of grilled chicken, broiled Chilean Sea Bass or grilled shrimp with grilled asparagus or lean beef.
Skipping Breakfast
The actress is skipping breakfast and indulging in a protein shake or a smoothie only during the afternoons. (We don't think it's wise to skip the breakfast, do you?)
Diet Indulgences
The diet indulgences of MiMi include having sushi, chicken salad with light mayo or mustard or baked salmon. She is also a fan of cheese, so she indulges in Brie on low-fat crackers as a snacking option. Mariah is also not completely letting go of her intake of red wine. She is advised to drink only one glass a day so she drinks it at nighttime.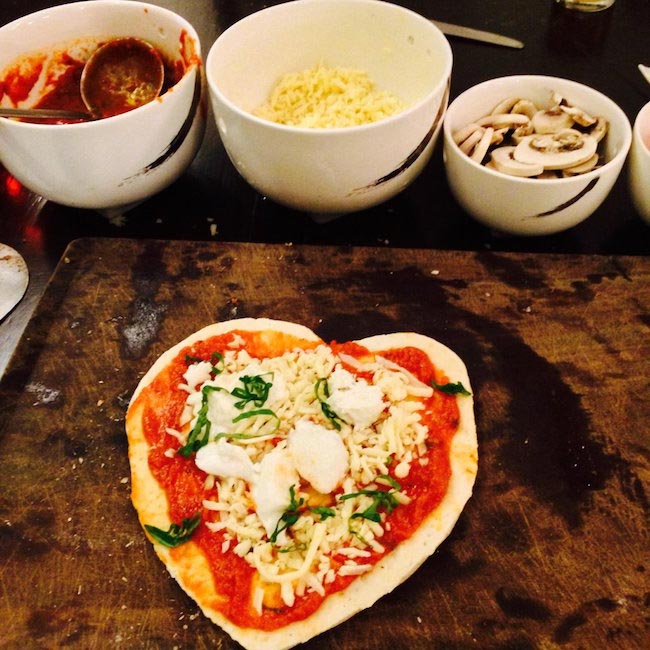 The Difficulty of Dieting
The A-lister does not like to diet at all. She loves to eat a variety of foods available today so it's a bit difficult for her to stick to a particular diet plan. When on tour, she gets to visit so many amazing places like Europe where you get all the wonderful food options, it becomes more difficult to stick to a diet when she can enjoy any delicious food she wants.
Bleak Diet
The stunner admits that her diet is bleak. She also called it horrendous recently but also stated that she does not want anyone to know much about her diet because she believes that it's none of their business, reported E Online.
Workout Routine Not Revealed
The singing sensation is also reluctant to sharing her workout routine with her fans. She never wants to reveal it to people because she thinks they will just start commenting on it.
The Insecurity
The chart topper also confessed that her reluctance to share her fitness secrets is a result of her insecurities. She is an insecure person who wants to get over it. She looks better than she was a few months back, but she is yet to have a day where she think that she looks amazing today.
Insecurity as a Pregnant Woman
The multiple Grammy award winner was also insecure when she was pregnant a few years back. She had all these antique mirrors at home that made her look at herself. She thought she was a huge pregnant woman and hated herself for installing these mirrors.
The Correct Lighting
The brown eyed beauty thinks that lighting in a house can play a huge role in making one look good. She doesn't like overhead lighting that she has in the rented home. She likes recessed handles, recessed lighting and chandeliers, which she has in her own home.
No Fan Can Touch Her
The body of the Songbird is so precious or she seems to be very self-conscious going by the fact that no fan is allowed to touch her even if they shell out over £500 for a VIP package. This package includes a souvenir gift, a tour laminate and a chance to get a photo clicked with the talented singer. The fans are prohibited from touching the celebrity but she is allowed to touch them, reports The Sun.
Understanding Fans
Though, some people think that it is outrageous that after paying so much money to meet the "Hero" singer, they would still be unable to even touch her but most of the fans understand her stance. There have been no complaints from the fans yet and it can be assumed that they all are so excited to getting a chance to actually see her that they don't care whether they can touch her or not.
Want to learn more about her workout and diet habits? Check out this detailed article.
If you want to know whether Carey succeeds in looking amazing for her wedding after putting in so many efforts, you can follow her on Twitter or Instagram.