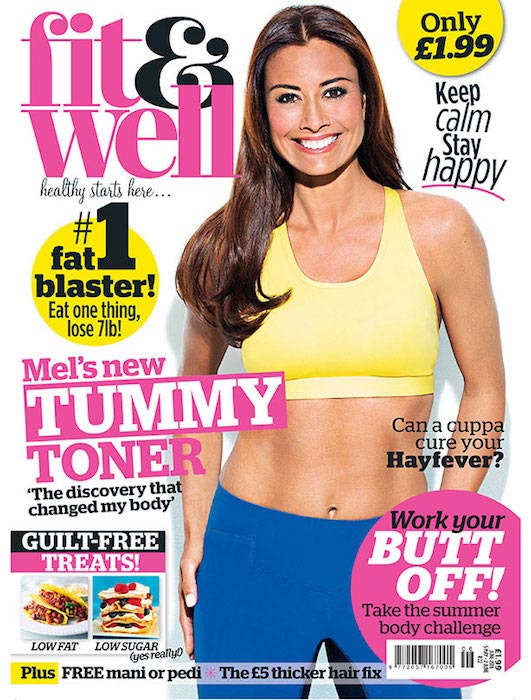 Do you remember the bikini-clad girl in the Boddingtons Brewery beer advertisements? If not, you might have heard of Melanie Sykes as an English TV and Radio Presenter. She is also well known for her positive approach towards fitness. The stunner has recently gained limelight because she spilled how she is focusing on modifying her diet and exercise routine as per her age and lifestyle needs. She has changed her diet drastically and cut down her workouts. Get to know all about the changes and some workout tips shared by her over here.
Being Young by Heart
The face of Manuka Life Yoga thinks that she is still young (at 46) but admits that her body is changing. These changes can't be stopped, no matter how fit she is or how fit she thinks she is.
Workout Routine
The workout regime of the Northern bombshell consists of working out at least 5 times a week. She sticks to HIIT workouts mainly, but she has reduced the number of full-on HIIT workout sessions. She also does many other cardio and weight training exercises. Melanie is a fan of Pilates too.
Workout Assistance
The hottie visits the Virgin Active gym for a workout. She trains with Yves Ma-Kalambay who is a former professional footballer. He played officially for Swansea City, Chelsea, Belgium national team and Hibernian. He promises his clients to make them fitter and great looking in just a few sessions.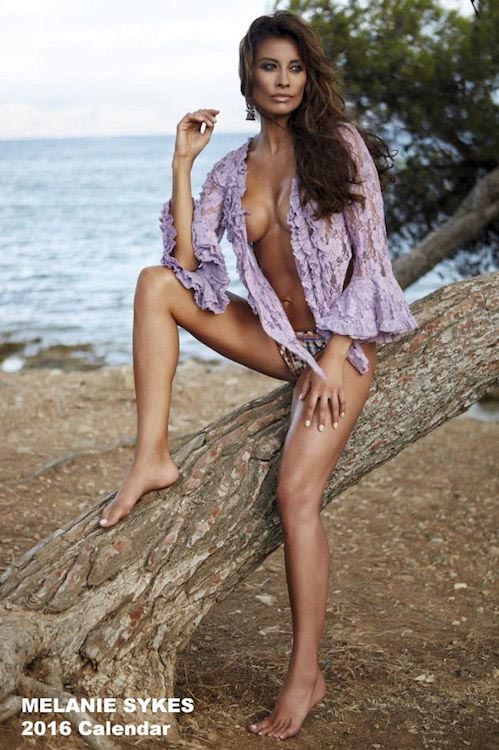 How to Get Sexy Abs?
The model has shared her views on how to get sexy abs, reports Express.co.uk. She says that all ab exercises are good for you, but they won't do you much good if you don't have a proper diet. So, you should always remember to align your ab diet with the ab workouts to get perfect results.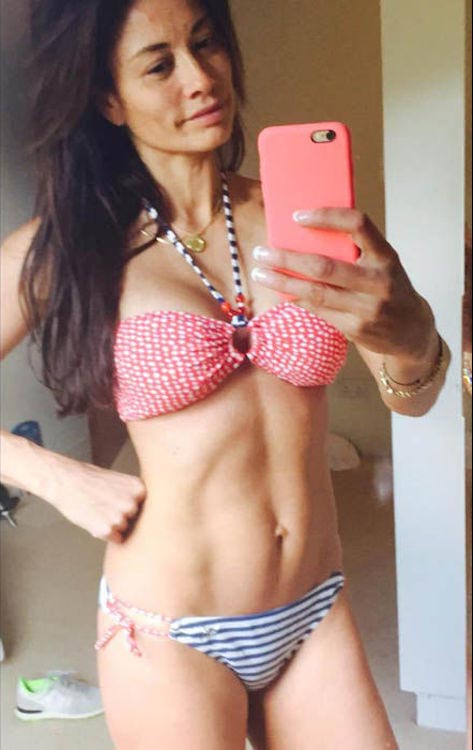 Great Workout Moves
The mother of two has also shared some workout moves she loves recently. They are all very easy to perform and can be learnt by watching a video. Check them out here:
Tricep Dips
The Clam Exercise
Leg Circles
Diet Secrets
Mel is a big fan of Amelia Freer's popular book, Eat. Nourish. Glow. She cooks the recipes mentioned in the book for her sons. She has also changed her own diet as per the book. Melanie stays away from alcohol, dairy, sugar and gluten filled products.
Diet Indulgence
The diet indulgence of the timeless beauty is having a cheeky caffeine hit every day.
What her Diet Looks Like?
Though the autism-awareness campaigner has not shared her diet plan exactly yet, we tried to get an idea of what she eats in her meals through her Instagram account. We thought these three meals are worth sharing:
Breakfast
Melanie likes to have some bacon in the mornings and makes the smoked bacon healthier by adding some mushrooms and avocado to it.
Lunch
When the gorgeous woman is enjoying a Sunday, she prepares her own version of salad and packs it in Tupperware. The salad is cooked with extra virgin olive oil and consists of spinach, onions, chickpeas, green leaves, carrots, tomatoes, tuna, green chillies, coriander, lemon juice, lemon zest, black pepper and pink salt.
Dinner
During dinner, the TV host likes to have chicken with sage along with garlic butter wrapped in bacon. She sometimes removes the butter from the recipe to make it healthier.
Weight Loss
The new exercise and diet changes have helped the TV star to become a leaner version of herself. She admits that she hasn't lost any weight because she has a muscular form but she is a leaner size 10 now.
Perfect Part of the Body
Some time back, the English model had admitted that the best part of her body is her breasts because they aren't real. She went under the knife to get them. She did that because she wanted to change the look after breastfeeding two babies.
Did you love reading about Melanie's workout and diet secrets? If so, you can always explore more of these secrets by following her on social media outlets such as Twitter. You can also get an idea about her previous exercise and diet plan over here.