Some people know her as a food writer while some know her as the co-host of The Chefs' Line. No matter how you know her, you will admit that Melissa Leong is a wise eater after knowing her exact diet plan mentioned right here.
Breakfast
The diva wakes up at 8.30 a.m. and usually has breakfast at 10.30 a.m. She heads to Chinatown where she has a bowl of chewy Thai noodles that are swimming in steamy pork bone broth and has a topping of soft pork ribs, Thai basil, bean sprouts, lime, and chili oil.
Snacks
Around 2.30 p.m., she snacks on a protein bar especially if she is traveling to thwart hunger.
Evening
At 5.30 p.m., she has two corn thins that are topped with salt, chili, avocado, lemon.
Dinner
During dinner at 7.30 p.m., she has Hainanese chicken with cucumber salad and smashed radish. She often indulges in two glasses of wine along with the meal.
Dessert
The dessert consists of her current obsession, crumbles. She tops a cup of frozen berries with a crumble made from butter, salt, cinnamon, nutmeg and almond meal. She throws it in the oven for 20 minutes and enjoys it with a spoon of Greek yogurt.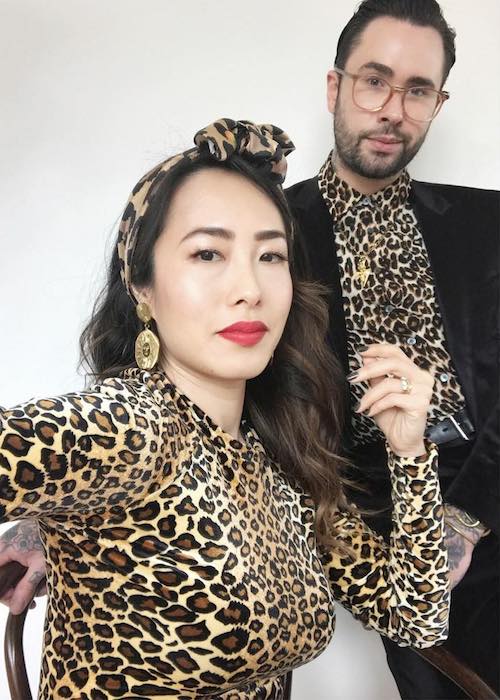 Expert Advice
According to a nutrition expert, Dr. Joanna McMillan, Melissa gets top marks for Thai soup breakfast because it's loaded with veggies, carbs that fuel the day and protein that controls the appetite. The fluid helps her to stay hydrated.
Dr. McMillian says that Leong needs to change her diet slightly and add some leafy greens, beans, chickpeas, lentils, and fruits like apple to her diet if she doesn't want to fall short on necessary antioxidants, fiber and different beneficial chemicals available in plant foods. She has also failed to meet the target of having 5 vegetables and 2 serves of fruit in a day which is something we all shouldn't miss.
What do you think of Melissa Leong diet plan? Do let us know by commenting below.
Featured Image by Melissa Leong / Instagram