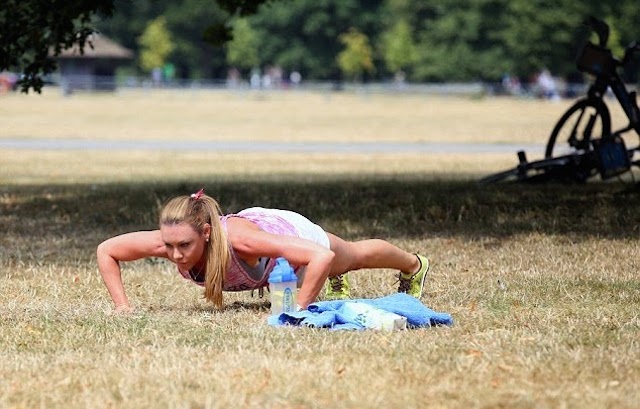 The former member of pop group, Liberty X, Michelle Heaton has always been in uproar because of her widely fluctuating weight. However, she surprised us when she acquired the most perfect, tiny and curvy figure within bunch of weeks, past the birth of first child, daughter Faith Michelle Hanley. The star who was so particular about her figure didn't get nerved with the baby weight and waited patiently to fit in her pre-pregnancy outfits. Needless to mention, the bombshell looked like having learnt valuable lessons from her pregnancy, as she was even more discreet about her diet and workouts in her second pregnancy. Also, unlike most of the celebs, she didn't get enthralled by fad or crash diet plans because more than tiny figure, health of her child was more imperative to her. Michelle spills out her diet and workout secrets, which brought her back in sultry figure, let's have a look.
Soulmatefood Post Natal Plan
Michelle switched to healthy meal delivery plan namely Soulmatefood Post Natal Plan to purge her body from stubborn baby pounds. While saving her from all the mess ups, the plan delivered pre-packaged meals at her doorsteps. These meals being adequately packed with nutrients fulfilled all her diet and nutrient-related needs. And that too, without having her gain unwanted pounds. At such a crucial time when the little bundle of joy keeps the life of new mothers busy like hell, such a diet program can take off all the burden to design food chart off of their minds and have them focus solely on themselves and the little ones. The stunner is so overwhelmed with the diet program that she even suggests her fans to embrace the plan. Based on your fitness objective, you can pick your category from any of these three, which are as follows.
Influence of Green Tea and Breastfeeding
Aside from the diet plan, she also relied on green tea namely, Cho-Yung, which not just torched myriad calories from her body but also revved her metabolism. In addition to that, she also attributes breast feeding to help lose baby weight. In mere three weeks, she shed one stone with breast feeding.
Workout DVD
Michelle has been through two pregnancies. She states that after going through pregnancy twice, she knows that it's not easy to get rid of those post baby pounds. To help several other pregnant women, she has released her own fitness DVD which contains step by step workouts to be followed by pregnant women. She contends that if mothers-to-be take care of themselves during pregnancy and serve their bodies with regular workouts, they are unlikely to be troubled by weight related problems.
Experiences With Fad Diet Plans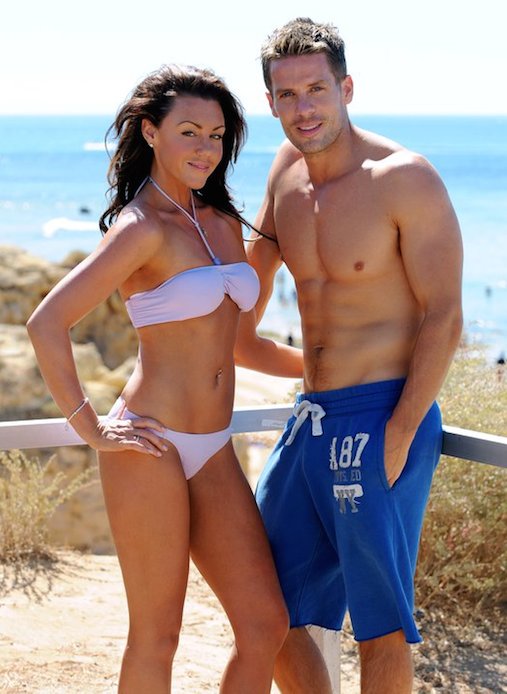 Although Michelle swears by healthy eating habits, but she has also been through the time when she was highly disgruntled with her figure. She tried all kinds of fad diet plans prevalent to render desired shape to her body. Besides that, she also consumed diet pills such as ephedrine in her teen days. The impact of such pills on her was so appalling that she ended up suffering from heart rhythm disorder namely arrhythmia. Since the disease makes the heart beat of patient irregular, she had to encounter jeopardizing condition of her heart in pregnancy. Her heart got so fragile that doctors declared, she won't be able to give birth to her child naturally, so she had to go through C-section surgery. However, Michelle took the incident as a wake-up call and switched to high protein and low carb diet to nourish her. Now, she obviously stays prudent about feeding frequent wholesome meals to herself. In addition to all that, the credit for her fit and bikini figure also goes to her trainer husband, Hugh Hanley, who had her stay tuned with wholesome meal plans.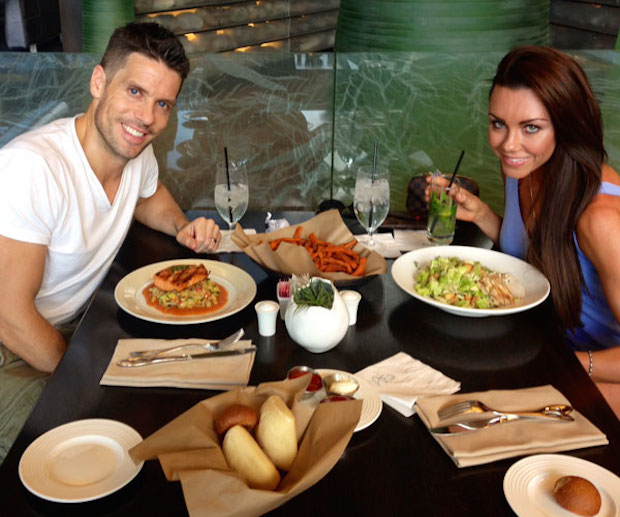 Let's have a look at one of the samples of typical day diet regime of Michelle Heaton.
Breakfast – Two eggs, three rice cakes, whey protein bar etc.
Snacks – Protein bar, almonds, protein shake etc.
Lunch – Chicken, tuna salad, a piece of fruit etc.
Dinner – Broccoli, poached salmon etc.
To bring variety in her diet regime, she eats high-carb and low-protein foods once in a week. Apart from revving up her metabolism, doing so also relieves her from her cravings.
Workouts with Empty Stomach
Michelle who is a self proclaimed fitness enthusiast is totally in love with workouts. Even after being a mom of two kids now, she doesn't let her over busy schedule hinder her way to workouts. She executes workouts when her kids are asleep. The brunette performs workouts five times in a week while devoting forty minutes in a day on them. Workouts with empty stomach tone her stomach and aid her strip off unwanted pounds. She begins her exercises with running on treadmill which is followed by strength training targeted to tone major muscles in her body.