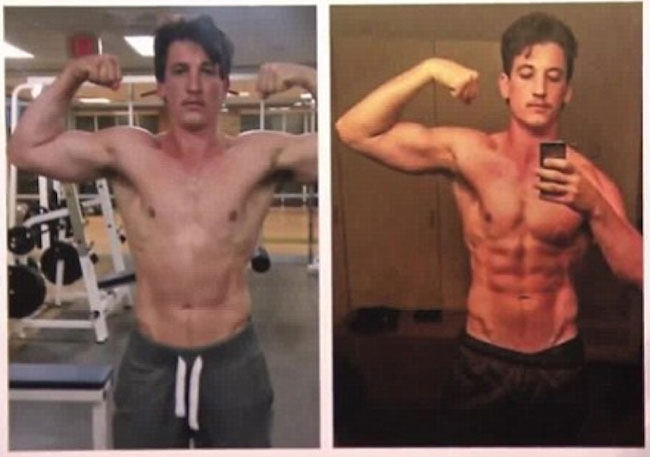 Changing one's body for a role of a film is not a new thing. Almost all film stars have been doing it for years. The latest to join the list is the hot actor Miles Teller. He has been winning hearts since his debut in Rabbit Hole (2010) and his latest film Fantastic Four (2015) has also got great reception. He is now working hard for an upcoming biopic Bleed for This (2016) in which he will be playing the role of boxer Vinny Paz.
To get ripped for his role, the actor changed his workout routine and diet plan. What did he do? Were his attempts successful? Let's have a look at his journey to find the answers.
Commitment is the Key
In a recent report by US Weekly, the handsome hunk admitted that he had to control his diet for a long period of time. He didn't eat anything he wanted and locked himself away from all the temptations. The depth of his commitment was such that he didn't have an alcohol for 8 months and stayed away from bread for a period of 7 months.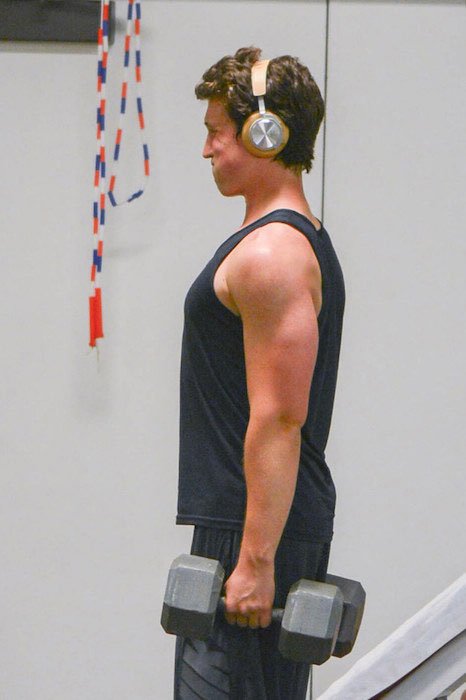 Avoiding Embarrassment
The star also wanted to look like the boxer he is playing in the film and didn't want to embarrass himself by not being in a good shape. He wanted to avoid such a scenario by putting in some hard core physical work.
Workout Obsession
Miles became so much obsessed with getting ripped for his role that even when he had two hours free, he worked out.
The Results
The results of the efforts have been substantial. When he began the fitness journey, he weighed around 188 pounds and had around 18 percent body fat. After the transition was complete, he weighed only 168 pounds and the body fat reduced to only 6 percent.
Be Patient
The dashing man has a bit of advice for people who want to change their bodies or be fit. He thinks that that every person who wants to change his or her body needs to be patient. It takes a lot of time to change one's body. He also added that some of his fitness myths were busted during the fitness transformation. Earlier, he used to think that only doing some crunches was enough for getting ripped abs. But this didn't happen with him as he had to do multiple exercises to get in good shape.
Getting Inspired
The inspiration to change his body also came from the industry. Teller loved it when any other actor changed his accent or body for a role and when he got the same opportunity, he got very excited.
Making His Girlfriend Annoyed
The body transformation also made an impact on his personal life. When the talented actor was transforming his body, his girlfriend Keleigh Sperry termed him "boring" as he wouldn't drink any alcohol at all. They even had a fight when Sperry ordered some junk food (some French fries and burgers) and Teller just came from a training session. He admonished her for eating all that stuff in front of him when he couldn't even take a bite.
New Diet Plan
Belfast Telegraph reported the exact diet plan of the celebrity recently. The mornings usually included some protein powder mixed with ice, water, a bit of almond milk. He also had some fresh fruits but the quantity was kept to a minimum. For instance, if he opted for blueberries, he had only 10 of them. The afternoon and evening meals included huge helpings of chicken, spinach, avocados, and tomatoes.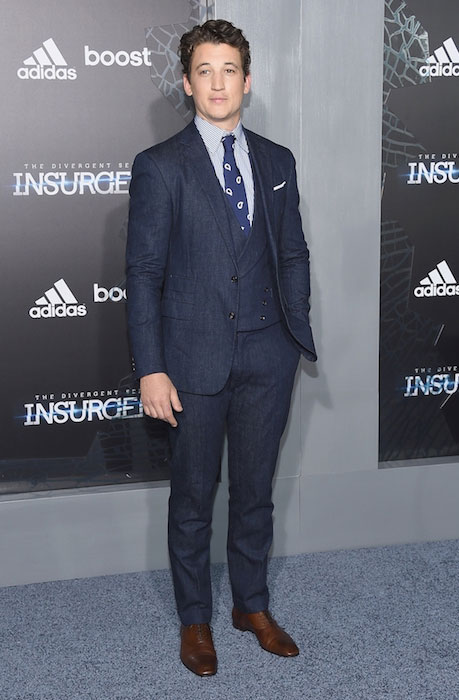 Hollywood is all about appearance
The winner of Ensemble Award for Fantastic Four (2015) also accepted that Hollywood is all about appearance. His manager and agent also advised him to go to a gym in the past to improve his appearance. He earlier believed that he had to act right to get work but they told him that if he doesn't look the part he is playing, he won't get the role no matter how amazing his acting skills are.