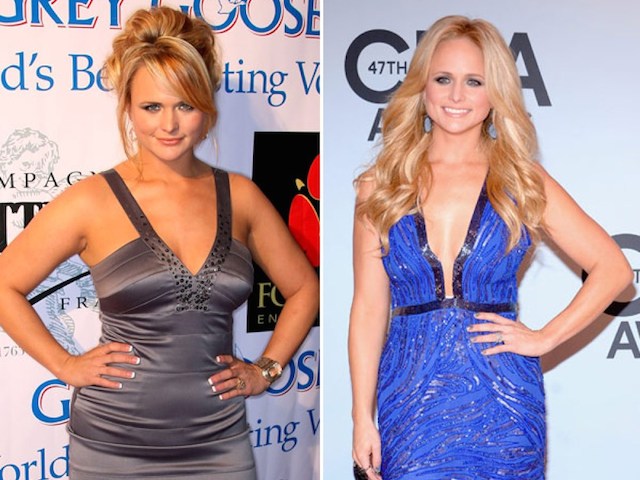 There are only a few women, who want to change their diet habits and lifestyle after they cross 30. Among those who go for it, only a selected number of women get results. Popular country music star, Miranda Lambert has achieved this feat. Believe it or not, this singing sensation has lost 45 pounds due to her determination to change the way she looks.
When inquired about her weight fluctuations, the talented singer admitted that she was not so cautious about her diet when she was young. She favored yo-yo dieting, never thought twice before putting junk food in her system and ended up gaining a lot of weight. The star has also admitted that she didn't like seeing her body on the tabloids, wherein she looked like she had a double chin or hefty arms.
Mental Happiness is Vital
The sexy singer has confessed that mental fitness plays a major role in everyone's lives. Once she became physically fit, she also had a lot of mental peace. She also directed herself to feel calm and happier by appreciating the way she was, and taking help from the fact that people accepted her for who she is.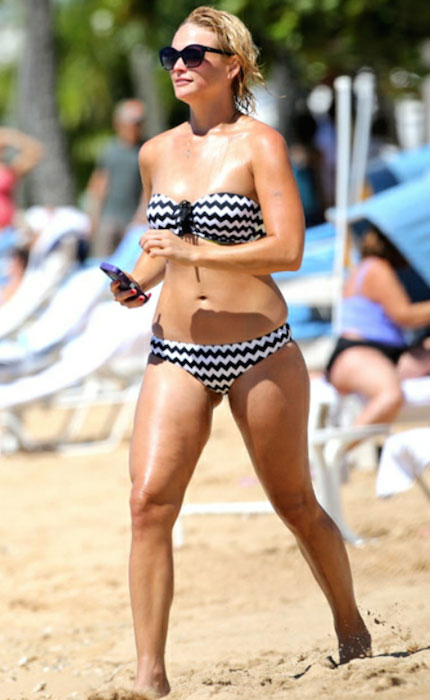 The Real Secret
Lambert has also spilled beans on what really worked out for her. Portion-controlled diet, cardio exercise and fat-burning circuit-training workouts are the key secrets behind her weight loss efforts. She also related that she has not given up any food item at all. She just cuts every food in half and it helps her get amazing results. We wonder whether the foods she cuts in half include her favorite snack, Cheetos as well? What's your take?
Don't be obsessed by the Weighing Scales
The Grammy award winner has also acknowledged that she does not believes in judging weight loss by using a weighing scale every day. Rather, she has devised an interesting way of mapping her progress. Her clothes help her judge.
Yes, you read it correctly. Miranda has revealed that she judges her weight loss efforts by her clothes. If the clothes are becoming roomier, it means that she has lost some weight. If they are getting tight, it means it's time to put in more effort. The "Kerosene" star also admitted that a weighing scale can be the worst enemy of a person, when one is dieting. We think, she means that a weighing scale can make you nervous and you put too much trust into it that you keep checking your weight after every regular intervals.
Lose Weight the Old Fashioned Way
When people started noticing the way Miranda was looking, it was assumed that she underwent bariatric surgery to have a great body. But she ruled it out by commenting on it via MirandaLambert.com.
She wrote –
"I DID NOT have surgery to lose weight. That is ridiculous. I lost my weight the healthy and good old fashioned way. Watching what I eat and working out with my trainer Bill Crutchfield. As for the assumed number of pounds lost…? I don't even know! Like I have always said, it's not about a scale, it's about how you feel and how your jeans fit."
Be Proud of Who You Are
Lambert also encouraged her fans to be confident in who they are. She penned it down too "I want to encourage everyone to be confident at any size."
Have a look at the Results Miranda Got
If you have read about her fitness secrets and wish to have a glimpse of the results she got, then do check out HollywoodLife.com to view her pictures of 2015 ACM Awards held on April 19, where the beautiful blonde flaunted her 45-pound weight loss.
Apart from showing off her figure, the popular songwriter also won three awards: Album of the Year, Female Vocalist of the Year and Song of the Year. Well, that's what we call a field day.