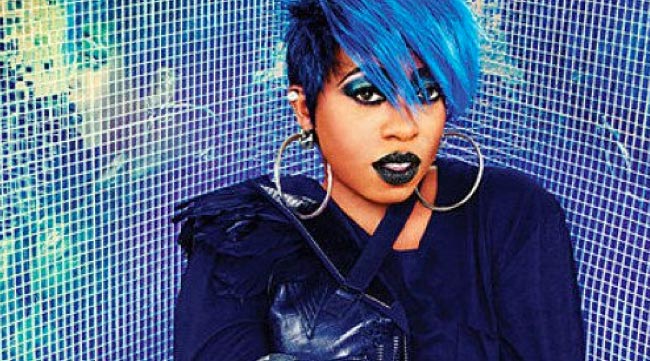 A few days back, Missy Elliott enchanted her fans with her trim figure when she promoted her new single in a Super Bowl commercial for Amazon's Echo speaker. This ad also featured Alec Baldwin but most of us just liked the way Missy was looking. If you are also impressed by her new look and shapely body the stunner revealed in that ad, you may want to have a look at her current workout routine and diet plan. The fitness and diet plan has helped her to lose several pounds in the past too and it's very easy to follow. Don't believe us? See for yourself.
Workout Routine
The exercise schedule of the famous rapper is to follow Beachbody's FOCUS T25 workouts that are designed by Shaun T., a renowned celebrity trainer. The workouts are specially created for those people who don't have much time to spare and wish to get more out of their workouts in a short time span. (This workout is also followed by celebs like Skylar Astin)
As the name suggests, the workouts can be done in just 25 minutes and most of the moves are not repetitive. The workout focus on different exercises on different days. One day, the focus would be on cardio, the next day it will be lower body. Some days it can be total body, and other days it can be for abs. The workouts are also focused on speed. This variation helps your body to get toned in all the right places. The workout is also very comprehensive and covers all the basic forms of exercises like core stability, cardio and toning.
Workout for Everyone
The workout that's followed by the "WTF (Where They From)" singer will suit everyone no matter what your fitness level is. In this workout, you will have to work hard but the focus would be on one body part at a time so that you don't end up feeling overwhelmed or too exhausted.
The Three Levels
The Focus T25 workouts have three main levels named as Alpha, Beta and Gamma. You need to pass each level separately to achieve optimum fitness. Alpha is the first, Beta is the second and Gamma is the topmost. Missy has reached the Gamma level right now with the help of her hard work and determination.
If you want to know how the T25 workout looks like, then this useful video can help you out.
Why Elliott Loves T25 Workouts?
If you want to know why the hip-hop singer loves the T25 workout and has been following it for years then the answer is simple. This workout saves her time. It's also manageable and doable by her so she likes to stick to it.
Diet Plan
The songwriter has opted for a low-carb diet to lose weight in the past. We think she is sticking to it even now as it goes well with the Shaun T. workout routine.
Diet Restrictions
The record producer liked to eat fried foods, sugar products and breads in the past. But she let go of all these diet indulgences because she wanted to keep her health to be the first priority.
If you are impressed with the T25 Workout designed by Shaun T., you may want to try some other awesome workout routines designed by him. All of those can be found at his official website. On the other hand, if you are only interested in what's helping Missy Elliott to look so great and what's happening in her life on a daily basis, you can follow her by clicking on this link.