When one of the most popular nutritionists and a bodybuilder shares something on fitness, we are all ears. If you are like us and want to know the workout and diet plan of Moodi Dennaoui, a fitness expert, then you must read on.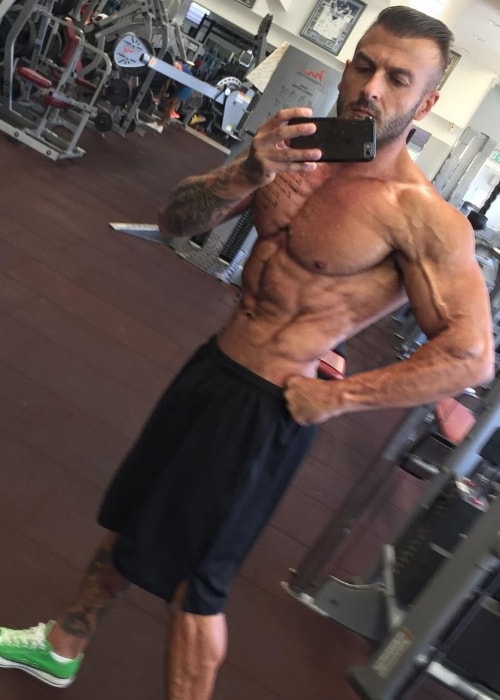 Have Healthy Mornings
The fitness expert has said that what you do in the morning is essential for how you feel throughout the day. This time of the day also lets you get the maximum nutrients from foods which further helps you to be fit and avoid problems like gastrointestinal distress and bloating.
Diet Plan
Morning Meal
He starts his day at 6 a.m. and has a blend of water, apple cider vinegar capsule, kale, Greens Whole Foods Powder, celery, Glutamine, manuka honey, and BSC Hydroxyburn Shred Neurothermogenic. He also has some coffee in the morning.
Breakfast
At 6:30 or 7 a.m., he has one or two pieces of fruit, 3 whole eggs, some oats with some vegan protein. He also has a Trandrobol Test tablet to boost the levels of bioavailable testosterone.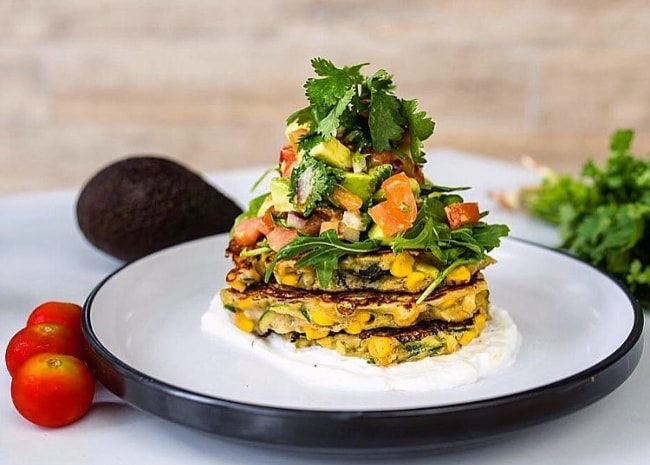 Training Drink
Moodi does resistance training from 8:30 a.m. to 9:15 a.m. and consumes a lot of water to boost strength and muscle endurance. He adds Hydroxy Burn Shred Neuro, amino BCAA fuel, and glutamine to the water bottle. From 9:15 a.m. to 9:35 a.m., he does LISS cardio and sips on a combination of water and lean ultra-premium protein.
Second Breakfast
Dennaoui has a second breakfast at 10 a.m. which includes white fish, sweet potato, and some green vegetables.
Another Training Booster
Between 12 p.m. and 1 p.m., he does Brazilian Jiu Jitsu and boosts muscle endurance levels by having one more Trandrobol Test tablet. He also has a drink of water with Hydroxy Burn Shred Neuro, amino BCAA fuel, and Glutamine. Soon after, he has another drink of water with lean ultra-premium protein.
Lunch
The diet doctor has lunch at 1:30 p.m. which includes chicken breast with brown rice or quinoa, green vegetables, and some avocado.
Snacking Habit
If he feels hungry in between the meals, he likes to have protein bars that don't disturb the appetite or influence the ability to have the next meal. They come under the category of clean foods and are tasty as well.
Evening Meal
At 4:30 p.m., he has a meal of white fish, sweet potato, green vegetables, and some almonds.
Pre-Dinner Drink
Before dinner, the fitness guru likes to have a cup of BSC Clean Tea TX100 that aids the digestion process and ensures he doesn't feel bloated at the end of the day. Lemon ginger and super berry are the two flavors he loves most. He also has the tea multiple times a day if he feels like it.
Dinner
At 7:30 p.m., he has a dinner of salmon, a whole egg, and dark green vegetables.
Dessert
He also indulges in some Organic dark chocolate (70-85 percent cocoa) with a cup of Clean tea to help the digestive process post dinner.
Post Dinner Options
If Moodi feels peckish around 9 or 10 p.m., he grabs for post-dinner options like some cottage cheese with almonds, chia seeds and blueberries, celery with almond spread, organic peanut butter or hummus or a smoothie with ingredients like water, ice, lean protein, avocado, cacao, maca, and a bit of organic peanut /almond butter.
Featured Image by Moodi Dennaoui / Instagram