Glee star, Naya Rivera is an incredible actress, singer, having the most athletic body. Having appeared in The Royal Family, The Master of Disguise, Glee: The 3D Concert Movie, Naya has been able to prove her talent to the world.
Having filmed in several close to bare shoots, Naya has perfectly sculpted body, women would die to have. However, it's not her genes, which have been responsible for the enviable look of bombshell. Her curvy body is outcome of her dedication to exercises and proper diet.
And just like all other celebs, Naya too has a reason to look fab, and that is her scenes requiring her to flaunt her amazingly toned body. Performing the role of cheerleader in Glee, the stunning star is supposed to wear mini-skirts exposing her legs, and that's the reason she has to pay special heed to her bottom area.
Naya Rivera Diet Plan
Naya is not obsessed with any crash diet plan or any other crap like that. She believes in healthy living and certainly watches what she eats. Being intolerant to lactose, Naya desists from dairy products. Her diet is comprised of numerous healthy and nutritious food items.
In snacks, she likes having Guacamole, hummus, kale chips etc., all of them indeed are packed with nutrients. While comprehending the importance of omega-3 fatty acids, the star has embraced cold fishes such as salmon, merkel etc. and has made them integral parts of her diet regime.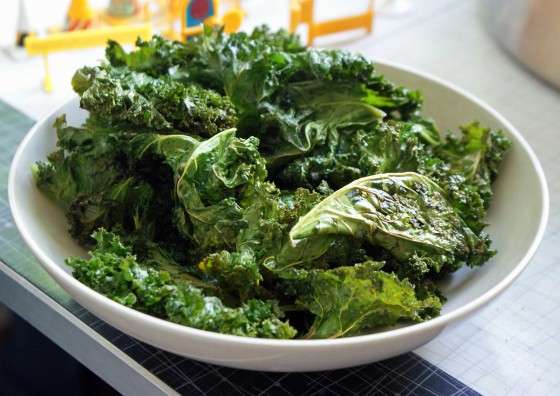 Omega-3 fatty acid is vital ingredient required for adequate functioning of both your body and brain. The essential fatty acid is not naturally produced by your body, you need to make sure that you eat sufficient sources of foods having rich content of healthy fats. Not only does healthy fat assist your body in revving up its metabolism, it also strengthens your brain cells and keeps you immune from stress.
In beverages, she steers clear from soda drinks, energy drinks, and other high calorie beverages. She rather prefers drinking plenty of water in a day. However, she confesses her weakness of not being able to alienate her from coffee. She consumes bountiful protein rich food items in her diet. Food items such as pizza, burger, and others are occasional food items relished by her.
Naya Rivera Workout Routine
Having perfectly toned abs, the sizzling star spends fair portion of time in gym for grooming her body parts. She does variety of workouts targeted to sculpt her stomach, waist, arms, legs, thighs, and bums. Planks, squats, and crunches are superb ways of toning arms without bulking up muscles.
The brunette has an extreme aversion to crunches, and therefore discards them; she rather practices planks and squats. She uses dumbbells and does diverse weightlifting moves with them. Besides that, she also practices leg lifts, sit-ups with a stability ball, calf raise, glute bridges etc.
She adores cycling and practices it twice in a week. Cycling is simple and easy to do exercise with bountiful benefits. You can burn numerous calories from your body through cycling without being injured. Apart from cycling, Naya also loves to dance and doesn't spare any single chance of dancing.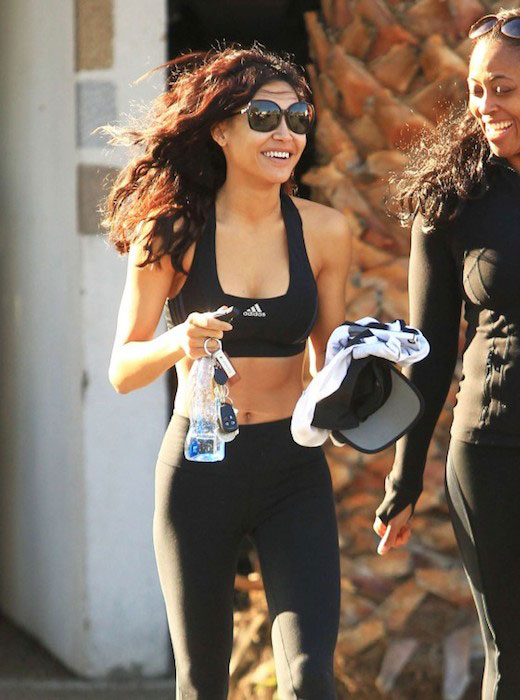 And the most interesting thing about the fab star is, instead of practicing her workouts in isolation, she enjoys doing them in company of her girlfriends. She mentions she feels far more energized and inspired in their company.
Recommendation For Naya Rivera Fans
If you too are one of the fans of Naya Rivera and wish to have lissome body like her, you can do that by inculcating workouts in your daily routine. Workouts indisputably are crucial, but more vital are the procedures of doing them. Never ever, begin your workout session without warming up your body. Stretching, running etc. are some of the means to warm up your body.
Warming up prepares your body for workouts and cuts your chances of getting painful or injured muscles. Inculcate both cardio workouts and circuit training in your workout regime. You can use cardio workouts to make your body slender and supple, because cardio exercises raise your heart rate and zap away numerous calories from your body. Incessant running or cycling for five minutes will swiftly melt away fats from your body.
And with the use of weights and resistance bands, you can tone different parts of your body without bulking them. Make at least 10-15 repetitions of each exercise included in circuit training, and repeat the circuit three times.