Neha Sharma has recently appeared in Kya Super Kool Hain Hum and looked very slim and fit. She told that she did workout to maintain that figure. She paid more attention to her lower abs and thighs as these areas of her body are more prone to weight gain. Will Smith is Neha's fitness idol. In her own words
"I lose or gain weight very easily. So, it takes me around a week to get into the desired shape. My hips and shoulders always look great."

Neha Sharma Workout Routine
Neha Sharma does a mix of weight training, cardio, and Pilates. Weight training is a common type of strength training which includes exercises like dumbbells, weighted bars or weighted stacks. Neha does weight training 2 times a week.
Neha runs daily for 15 minutes on the treadmill as a warm-up exercise. Running is a good form of cardiovascular exercise. She sometimes includes rope skipping in her workout schedule.
For developing core strength, flexibility and balanced development of the body, she does pilates exercise every alternate day. Also, she does functional training once a week. This helps her in better muscular balance and joint stability.
This workout routine is followed by her normally. But, sometimes, it may happen that she gets bored with this schedule. So, she switches to swimming, Yoga or dancing, which is again another form of cardiovascular exercise. By the way, she knows various dance forms such as Kathak (Indian Classical), Street Hip Hop, Latin dancing-salsa, Merengue, Jive and Jazz from Pineapple Studios, London.
Neha Sharma Diet Plan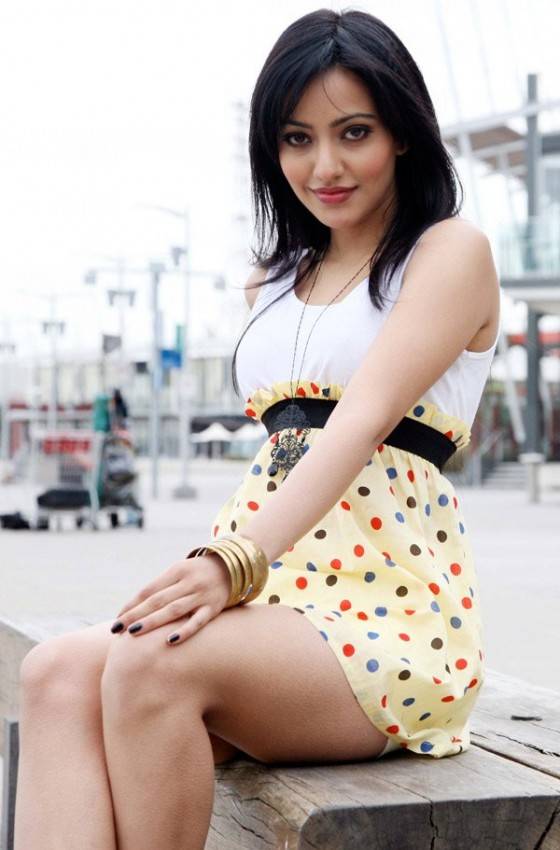 Neha Sharma is a foodie and eats small portions of whatever she wants. She eats like chocolate, doughnuts, ice-creams, etc. She calls them lazy days. But, during good days, she sticks to the following diet plan.
Morning
Bowl of Mixed Fruit
2 Eggs / Oatmeal
1 Orange Juice
She eats a blueberry pancake with maple syrup when she feels a craving for sugars in the morning.
Lunch
She takes small quantities of the following foods
Green Veggies
Protein in the form of Brown Rice / Roti
Evening Snacks
1 cup of Green Tea
Light Sandwich
Dinner
She likes to have this dinner early so that she can sleep easily
Soup – Either Carrot and Pumpkin Soup or Chicken Clear Soup
Caesar Salad
Smoked Turkey
Grilled Chicken / Fish
She also keeps a cheat day in a week which means on that day she can eat whatever she wants like the chocolate, ice-creams etc.