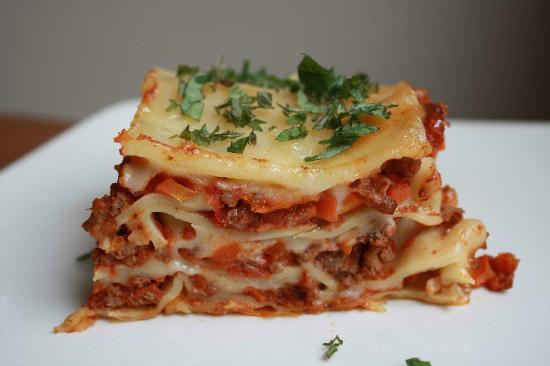 Nutrisystem Diet Plan is an easy and effective weight loss plan, which has been helping people to lose weight and come in perfect shape from last forty years. Twenty eight days program has pre-packaged foods, which will reach your doorsteps without any chaos.
You can go along with the diet plan without any stress because the plan itself will design your meals and will keep strict watch on your foods.
What is Nutrisystem Diet Plan?
Nutrisystem diet plan being comprised of healthy and nutritious food items will render essential nutrients to your body. The diet plan includes mainly low carb food items having low glycemic index.
The plan has specifically been designed to keep your blood sugar and other obesity related problems at bay. You will be provided five meals in a day. The diet schedule being very lenient permits you to relish numerous foods such as burger, pizza etc.
Apart from 28 grams of fiber, you will gain energy from carbs, healthy fats, and proteins are 52%, 22%, and 26%. While sodium allowed in a day is 2300 mg, sugar allowed in a day is 85 grams.
How Nutrisystem Diet Plan works?
Nutrisystem diet plan being providing customized diet plan resolves the problems of people suffering from different kinds of diseases. The plan indeed varies with gender, age, and disease. Customization has been made an exclusive feature of the diet plan, which makes the diet plan even more reliable and trustworthy. Depending on your specific requirements, you can pick your particular diet schedule from the list. The plan promises to rid you from health issues in mere 28 days.
Three Main Ingredients of Nutrisystem Diet Plan
The diet plan is composed of three main ingredients. Let's have a look at them.
Workouts
Workouts have been given supreme importance in the diet program. You shall practice workouts minimum three times in a day, each session having duration of ten minutes. You are free to pick your own workouts. Should you find it difficult to select workouts for you, you can get more information from the website of diet program. You will find numerous easy to perform workouts there.
Diet
Pre-packaged meals will nourish your body. These meals will provide you 1200 to 1500 calories in a day. If you sincerely follow the plan without ditching your meals, the plan will get you your sought-after body in very short span of time.
Transition
Transition phase will maintain your lost weight forever. The plan doesn't underestimate the importance of maintenance of lost weight and considers it useless to shed weight if it cannot be maintained forever.
Who Should Follow Nutrisystem Diet Plan?
Nutrisystem diet plan is ideal for those who don't have much time to shop foods and cook meals for themselves due to their immensely busy schedule at work. No matter whether you are a man or a woman, you can use the diet plan without giving it much thought, because the plan is going to make life easy for you
Men will get 1500 calories and women will get 1200 calories in pre-packaged meals in a day. Since there are some high sodium foods in the diet schedule, you shall get counseling from the nutrition experts if you are sensitive to them. They will not only replace your meals but will also provide you several other valuable health tips.
Ways of Motivations
Nutrisystem diet plan doesn't have any face to face interaction with its dieters. However, there are myriad ways through which the plan provides motivation to its dieters. Let's find out what they are.
Counseling
All the dieters of Nutrisystem diet plan will get full support from the team of nutrition experts and certified dietitians. You can interact with them through email, video call, or telephone. They will listen to your problem and will educate you about the possible solutions.
Gauge Your Progress
Nutrisystem diet plan reckons, to shed weight, no other tool can be as effective as self-monitoring is. You can gauge your progress through various apps provided by the diet plan. You simply need to download these apps and feed your daily consumption of foods and physical activities. These apps will tell you about your present weight loss status and at the same time will keep reminding you about your weight-loss goal.
Join Community
There is a special community of users using the diet plan. Joining the community can be of immense help to you because you can share your personal experiences with other dieters and at the same time can gain from their experiences. You will feel more inspired to attain your fitness goal when you will find so many people sailing in the same boat.
Four Steps of Creating Your Own Nutrisystem Diet Plan
If you don't want to spend money on the diet plan and want to follow Nutrisystem diet in your own way, you can comfortably do that by abiding by four easy steps.
Step One
First of all, log into the website of Nutrisystem diet plan, you will find a list of nutritional foods in the menu bar. Read about the benefits of various foods and look at the nutritional values provided by them.
Step Two
Make a list of the food items which you feel suit your requirements. Write down the nutrient quotient of these food items. This way you can prepare your own food chart.
Step Three
Now, as per the indications made by the plan, you can cook your meals by using the recommended ingredients. You just have to be wary to maintain correct ratio of carbs, fats, and proteins in your meals.
Step Four
Try to get in contact with more and more people who are striving to shed weight by using the plan like you. Endeavor to know what kinds of snacks and foods they are consuming to melt weight. You can gain loads of valuable information by sharing your ideas with them.
Sample Menu Plan
Let's have look at one of the sample menu plans of pre-packaged meals of Nutrisystem diet plan.
Breakfast – Apple strudel bar, vegetable scramble, sweetened cereals
Lunch – Cheese melt and steak, cheese tortellini, chicken with three cheese pasta
Dinner – Meat lasagna, chicken alfredo, flatbread pizza
Protein Shakes – Coffee, creamy chocolate, smooth vanilla, sweet strawberry