Olivia Buckland, the star of the TV Show, Love Island (2015-Present) has a near perfect body and she shows it off at every occasion. Here, we have a look at her workout routine and diet plan in order to know what keeps her looking amazing at all times. We also get to know a secret we love the best, she indulges in pizza and cookies occasionally and yet maintains that hot body. Read on to know all her fitness secrets.
Workout Routine
The sexy woman likes to visit indoor trampolining parks and jump on a trampoline. She is not the only fan of this unique exercise method, Madonna and Victoria Beckham love it as well.
Working out with her Boyfriend
The girlfriend of Alex Bowen admits that they work out together in the mornings. She likes working out with him because it's nice when someone pushes her to perform better. Whenever they are working out together, he asks her to do different exercises and she can't say no to him.
Diet Secrets
Olivia has been sticking to a healthy diet since she was weight training properly and hitting the gym for four to five times a week. At that time, her diet included having loads of vegetables, proteins and staying away from carbs.
She followed this diet before going on a holiday to look good but, she hadn't tried a crash diet yet because she doesn't believe in them.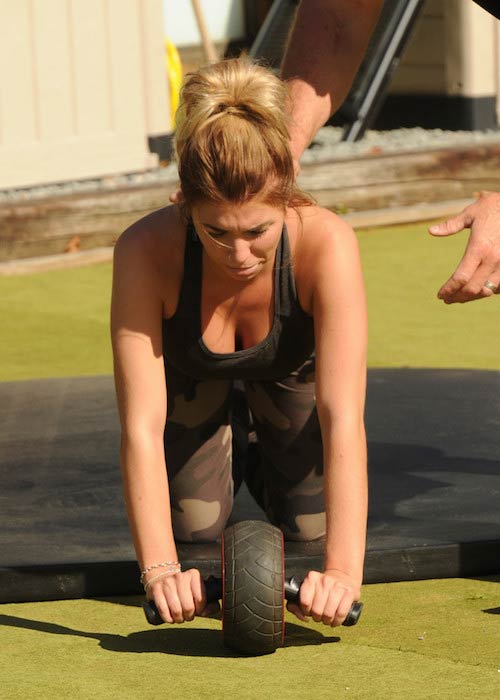 Diet Plan
Breakfast
Something healthy like porridge or a protein shake and rice cakes with peanut butter.
Lunch
Tuna sandwich on brown bread or tuna salad.
Dinner
Anything like chicken and sweet potato but, she likes Domino's pizza the best (which she has occasionally)
Snacks
Healthy options like edamame beans or nuts.
Diet Indulgences
Domino's pizza, cookies, chocolate ice cream and melted chocolate.
Drink Preference
She is a big fan of prosecco and likes to have it while out at dinner or just chilling.
Diet Philosophy
Her diet philosophy is to have healthy meals throughout the week and indulge in Domino's pizza or McDonald's burgers on the weekends.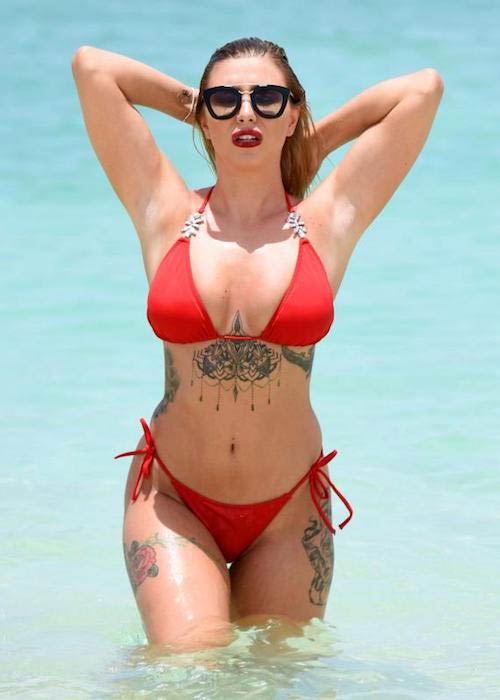 No Calorie Counting
The reality TV star doesn't believe in counting calories because she thinks that it's not useful. She knows that calorie counting is sometimes essential like when you have a specific fitness goal or when you are into bodybuilding. Her focus is rarely on calorie counting.
Instead, she focuses on ensuring that her diet includes protein, fiber, and saturated fats. She suggests you count the nutrients and include all of them into your diet rather than counting the calories.
Health Issues
The stunner had to deal with lower back issues for some time now. It is usually due to horse riding. She also has to deal with weak knees as well just because she is a horse rider.
Weird Health Experiment
Buckland had tried Glowstick class for fitness and she thinks it was quite unusual.
Body Confidence
The English TV personality is happy with how she looks.
Loving the Way She Looks
Though she likes the way she looks now but the celebrity wasn't always like this. There were times when she was too skinny and was worried about her shape. But now, she has learned to love the way she looks.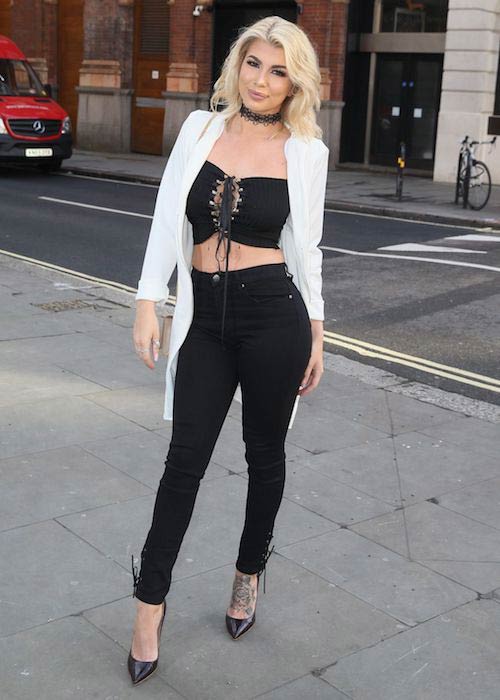 Great Metabolism
One thing she has that we all would love to have is a great metabolism. It can be a bit of a problem when she does cardio as she loses weight quickly so she sticks to weight training a lot.
Alex's Favorite Body Part
The lovely lady said that Alex just loves her bum. She calls herself lucky to have a flat stomach and a bum.
Need More Motivation?
Have a look at this motivational post she added on Twitter some time back.
Throwback to my 6 1/2 stone self, then a year later after I learnt, and trained myself back to that peach ?? be your own motivation!! pic.twitter.com/cv9RLqPfru

— Olivia Buckland (@OliviaDBuck) January 6, 2017