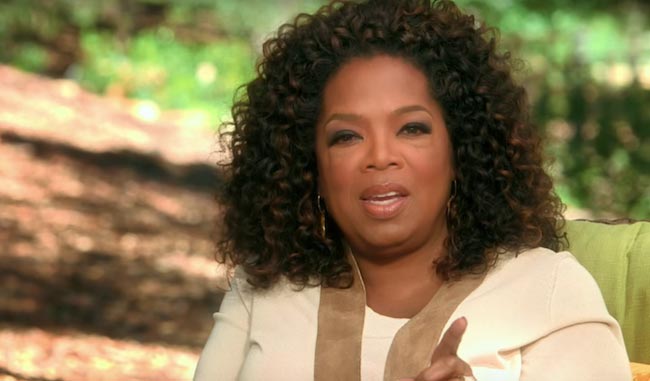 Oprah Winfrey is making the headlines again and we are not surprised. The successful host is grabbing the headlines because she has joined the increasingly popular Weight Watchers program that helps people to lose weight and stay healthy. It is pertinent to add that she lost 15 pounds since August 12, 2015 (She announced it herself on the Ellen DeGeneres Show on October 23, 2015)
The diva recently spoke up on what motivated her to take on the exceptional weight loss journey, how's she feeling about it and why she wants everyone to join the journey.
The Investment
If the media sources are to be believed, the host has already invested over €45M in Weight Watchers because this is a lifestyle change that worked for her. To enlighten those of you who don't know, Weight Watchers is an American company that offers varied products and services to help in weight loss. It encourages people to make smart eating choices, form healthy habits and do more exercises. For more details, please check out their official website.
The Motivation
The popular host recently talked to Independent.ie and confessed that she was eating herself to oblivion past summer by depending on foods like pancakes, pasta, coconut French toast with bourbon syrup, etc. and Oprah was considering that she is rewarding herself (Like we all do from time to time). She also realized that she has not found her balance with the food and all she was doing was eating more food as a kind of punishment. She had tried thousands of diets in the past and nothing worked for her because a few days after she gave up the diet, she gained a lot of weight. So, she decided to find a middle ground where she can enjoy food without feeling like she is using food as a punishment or reward.
Many Diets
The Chairwoman, CEO, and CCO of the Oprah Winfrey Network has tried a lot of diets (picked up from the bestseller list of New York times every week) and variation of foods that should help a person lose weight. Some of them worked and she lost weight, but she could feel some physical, spiritual and emotional imbalance while trying them. She wanted to find a way to manage food in which she won't have to consider food as an enemy.
Living Life Completely
The 2013 winner of Presidential Medal of Freedom by President Barack Obama thinks that everyone who tries a diet wishes to experience a shift when his or her thinking about food changes. She achieved that with weight watchers as her cravings and obsession of food stopped. Also, something else clicked. She decided she doesn't want to try any new diet and wanted to live her life completely without wasting any time on unnecessary things.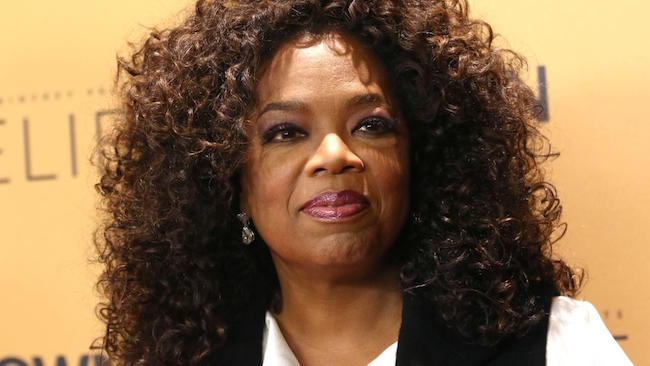 When to Get Started with a New Health Program?
The presenter of The Oprah Winfrey Show (1986-2011) wants people to know that you should opt for a health program or a new way of living only when you are sick and tired of being sick. (We believe she means that this is the time when you should be ready to give your 100% and not make excuses). When it's the case you should join her journey at weight watchers and do this thing together with her.
Getting inspired
The American media proprietor gets inspiration from her coach Lisa as she guides Oprah on choosing more smartly. Every coach is able to guide people correctly in this program because they have all been through the weight loss struggle. They know what others are going through in each phase of weight loss process and they understand the happiness each little victory brings. She also appreciated the coaches' ability to relate to every single member of the program.
Appreciation for Weight Watchers Program
The Chairwoman and CEO of Harpo Productions also appreciated the program because here everyone understands what a member is going through. The program helps a person earn points which increases the accountability of each person separately. The program also helps people to get to the point where people can make smart choices for themselves. (Without any guidance, we suppose)
Letting Go of the Negative Feelings
The program has also helped the actress to get rid of all the negatives in life. She is not beating herself over an occasional wine or a hefty meal. She is becoming more and more proud of who she is and has gained control of her emotional eating too.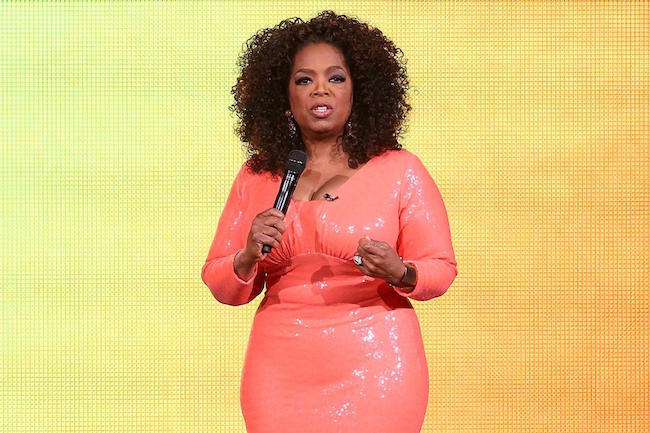 Share and Inspire Others
The producer also thinks that everyone should join the weight watchers journey because there is strength in numbers. When people come together for a single goal like being better, being healthier and being the best of themselves with weight watchers, they will be able to build a community that has a deep connection as everyone would be able to relate to another person's story.
We just hope that this program brings great results for you Oprah and makes you healthier in the long run too. Good Luck!!!