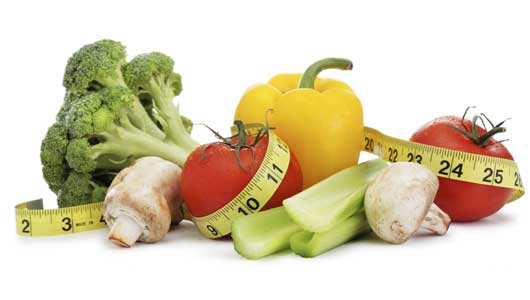 Designed by Dr. Howard M. Shapiro, renowned physician, Picture Perfect Weight Loss Diet Program is an eminent weight loss plan which will create awareness in you about consumption of right kinds of foods. Shapiro contends, when you are to select foods for you, there are wide varieties of foods available in front of you, but you should take time and should take a judicious decision.
Absolutely different approach followed by the diet program will tell you how can eat your favorite foods and still maintain to shed pounds from your body. Dieters will get clear insight into the diet program by having a look at more than 100 photographs of foods available in the diet plan. The diet solution provides you freedom to consume as many foods as you like without getting worried about adding several number of calories into your body.
What is Picture Perfect Weight Loss Diet Plan?
Picture perfect diet plan is low carb, low fat diet program. Shapiro doesn't believe in making dieters devoid of their favorite foods. He contends, more you will be asked to stay away from your loved foods, more you will crave to have them. So, the diet program gives freedom to its dieters to eat foods till they are able to maintain balance in the number of calories consumed by them.
The diet plan is based on simple logic, and instead of asking its dieters to rely on portion size of foods, it asks them to focus on calorie content of foods. You should aim to eat large amount of foods having low calorie content.
The diet program will provide you FAT i.e. Food Awareness Training, which further will help you in understanding the kind of relationship you should develop with foods and what foods are meant for your good.
Who Should Follow the Diet Plan?
If you are not looking forward to following an organized and well-structured diet program, you can stick to the diet regime. Even if you will prune your calorie consumption by 100 calories in a day, you will be able to attain significant weight loss.
Besides that, if you have more diversion towards visual effect of things, you can attain wonderful gains from the diet program because diet program has provided numerous pictures of foods, which will create awareness about right kinds of foods.
For instance, you will find pictures of fresh fries and four ears of corn on the cob placed side by side, both the food items will provide you equal number of calories. You can include any of these foods in your diet regime, choice is all yours.
Workouts in Picture Perfect Weight Loss Diet Plan
The diet plan doesn't believe in workouts. Should you introduce healthy changes in your diet regime and dedicatedly follow the diet plan, you will be able to bring spectacular change in your body and that too without following any tough exercise regime. The diet plan is not about rapid weight loss, it rather relies on gradual or step by step weight loss.
Recommended Foods of Picture Perfect Weight Loss Diet Plan
You will find myriad logical swaps suggested by the diet program. These healthy swaps will replace unhealthy foods with healthy, nutritious and low calorie foods. At no point in the diet program you will feel as if you are making big compromises in your diet selection.
Though the diet program has not restricted consumption of foods, but still there are some foods highly recommended by the diet program. Dieters can march towards their weight loss objective swifter, should they inculcate these healthy and nutritious foods in their diet regime.
Fruits and vegetables should be consumed in enormous quantity. These foods are rich in fiber and will not let your body gain weight.
Proteins are vital for your body because they trigger muscle repair process in your body. Legumes, seafood, soy etc. are rich sources of proteins. You should include them in your daily diet regime.
Healthy fats such as avocados, nuts, seeds, healthful oils etc. require to be consumed in adequate amount because your body requires healthy fats for adequate nourishment.
In addition to these essential nutrients, you can have fat-free condiments, free veggies, soups, fat-free dressings, fat-free frozen desserts like sorbet, fudge bars, yogurt etc. in your diet.
Sample Meal Plan
Dieters are recommended to take five small meals in a day. Having total duration of thirty days, diet program has been divided into four weeks. First week of diet plan will tell you how you can make your breakfast healthy. Second week will focus on healthy snacks and lunch, third week of diet program will be for healthy dinner and fourth week will inculcate overall healthy eating habits in you. Let's have a look at one of the sample meal plans of diet program.
Breakfast
You can have French toast with berries, light cream cheese, tea, coffee, low calorie hot cocoa, whole wheat toast with peanut butter, small bowl of fruits etc. in your breakfast.
Morning Snack
You can have one fruit such as apple, grapefruit etc. in your morning snack.
Lunch
You can have mixed green salad with vinaigrette dressing, red bean soup with shrimp etc. in your lunch.
Dinner
You can have Zucchini, tomato salad, Acorn squash, and handful of French fries, baked or grilled red snapper etc. in your dinner.
Advantages of Picture Perfect Weight Loss Diet Plan
Picture perfect weight loss diet plan follows realistic approach. Let's have a look at some of the benefits of diet program.
You will shed weight gradually while moving along with the diet program, but the good news is weight loss attained by your body won't be transient. In fact it will remain with you permanently.
The diet program doesn't talk about anything unreasonable and doesn't ask its dieters to eliminate several foods from their diet regime. That's the reason dieters are likely to stick to the diet program for longer duration.
Picture perfect weight loss plan is not just a weight loss program, it rather is total wellness program which will bring positive behavioral changes in you and will develop positive attitude in you.
The diet program is nutrient dense and is self-sufficient. Nowhere in the diet program, will you find the diet program asking its dieters to consume nutrition supplements.