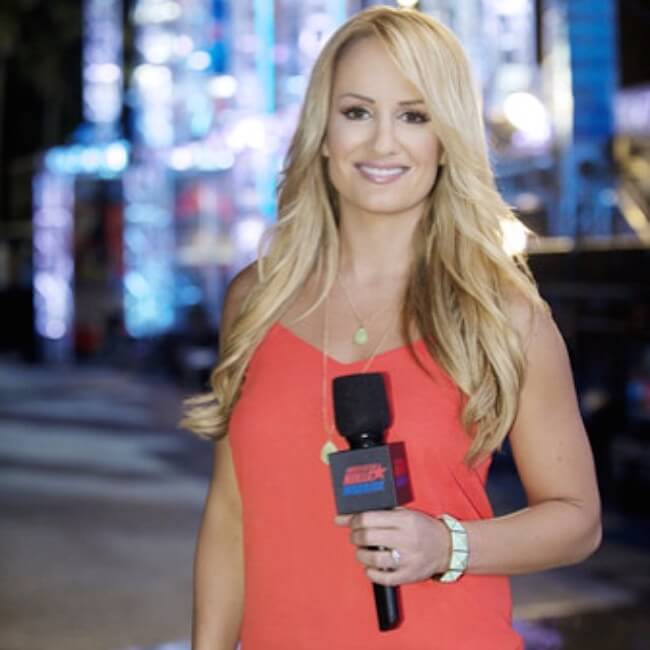 She is probably the sexiest and most alluring American Ninja Warrior host. And now, she is a new mom too. We are talking about the sexy and sensible Jenn Brown who has now joined the list of new celebrity moms who got rid of all their baby weight and stunned their fans with a better body than ever before. The famous host gave birth to her son John Nash (November 2014) and her weight loss journey has been extraordinary.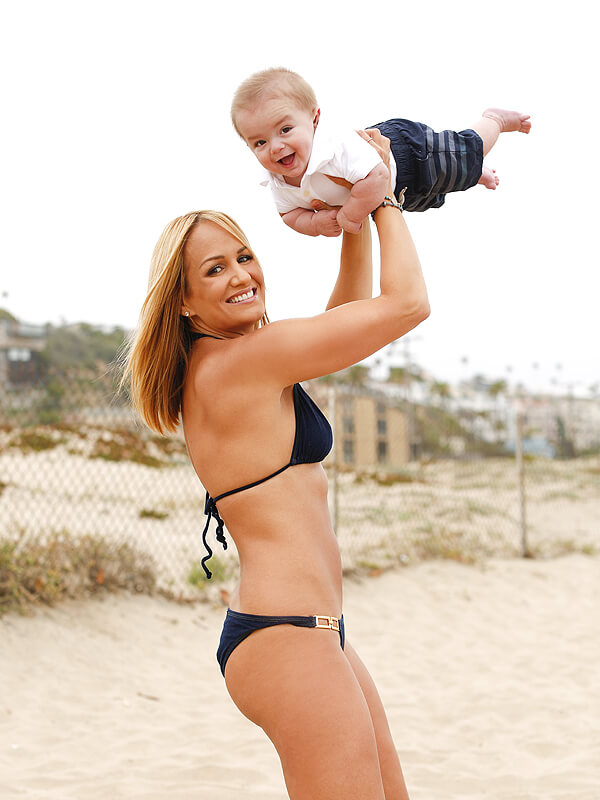 The Weight Gain
The stunning model has admitted that she gained around 45 lbs. during her pregnancy. And, shedding that weight has not been a piece of cake.
The Pressure
The popular TV Host also stated that the weight gain has had bad impact on her life. Due to the weight gain, she was not feeling her best. She felt a lot of mental pressure and it shook up her confidence a bit.
The Frustrations
The former ESPN reporter also confessed that she had extra 15 lbs. that just wouldn't budge off, no matter how hard she tried. It was really a very frustrating experience. She tried everything from working out to eating the right foods but had no substantial results.
The Program
Some relief came when Jenn opted for the famous weight management program called as USANA Reset. This program included replacing her meals with nutritional shakes and bars. At that time, her diet consisted of having two shakes and some snack bars in a day that were followed by a usual dinner.
The Help
The program was advised by a friend (We don't know the name yet) who followed the program herself and drank the shakes at work.
The Advice
The American TV Personality has a bit of advice for the new moms. She opines that being a new mom who has to diet, work and tend to the baby is a challenge that can be made easy. She advises the new moms to be content with whatever they can manage. If you can't manage the weight loss right after you have had the baby, don't beat up yourself over it. Just take it slow and don't care about the timelines.
The Result
The result Brown got after religiously following the USANA Reset has been amazing. The new mom said that she is closer to her wedding weight, which is far lower than her pre-pregnancy weight. She also acknowledged that the weight loss process was not easy.
The Reaction
After putting in a lot of efforts, the sportscaster surprised her husband, Wes Chatham by wearing a bikini. He reacted in positive by saying that she looked good in that, which made her tremendously happy. She also added that her darling hubby also lent her a lot of moral support during her weight loss and motherhood journey.
The Aftermath
The Brand ambassador of USANA has also divulged that the program also had some impact on her star hubby. He has developed a liking for chocolate flavored shakes while she prefers strawberry ones.
The Experience
Jenn again reiterates the fact that the weight loss journey was not easy for her. She surely thinks that some people are blessed with good genetics or metabolism that allows them to shed off pregnancy weight within a few weeks of giving birth, but she was not one of them. She really worked hard to get the results she desired.
The Reward
Apart from getting a good body, the producer also got a good reward out of the pregnancy. It's none other than her baby boy, Nash, who, seems like, relieves her of all the tensions. She loves him so much that after she comes home after a bad day, just a one look at his always happy boy makes her forget all tensions and she starts putting things into perspective.
The Challenge
The biggest challenge of being a new mom has been sleepless nights. Though, she knows it's a part of the package but things were difficult when Wes was busy in films. She really had to struggle a lot to keep the baby sleeping throughout the night. And it's still a challenge (Though small) of her life.
The New Workout Technique
The NFL Network host has developed quite an interesting workout technique. She has got a big workout ball that she uses to bounce Nash. Seriously? Yes, it's true. She sits him up on the ball and bounces him so that he becomes happier. It also gives her an ab workout so it's like two birds with one arrow kind of a thing.
The Nursing
The breastfeeding turned out to be bit of a problem for the gorgeous lady as Nash had some problems in latching on to her breasts and she had to get a pump. But, she thinks breastfeeding was a wonderful experience as it was the time when she felt really connected to her boy. We should add that she gave up breastfeeding when she joined USANA Reset.
Well, we must say that the co-host of ESPNU's Road Trip has had an interesting weight loss and motherhood journey. We also think she deserves to be happy and fit as she enjoys motherhood so much and is not hesitant to work hard to get the body shape she wants. What are your thoughts?