Sally Fitzgibbons is one of the most recognized faces of Surfing. She is not only very successful in her profession but she is also renowned for being extremely fit. She has a body to die for and her overall appearance make you believe that looks really can kill. If you wish to have a body like her and you need to know how she does it, then you have landed on the correct page. Here is a list of all her health, diet and fitness secrets that are easy to follow if you are determined enough to have a great body. Just remember to follow them continually to achieve great results.
Care for your Body
The sports star advises her fans to care for their bodies. She says that everyone should be kind to the body, he or she has been given. You should try to keep it healthy just not for a day or two but for your entire life. Exercising, eating the right foods and drinking enough water should be your norm. It will help you to show respect, love and appreciation to your body.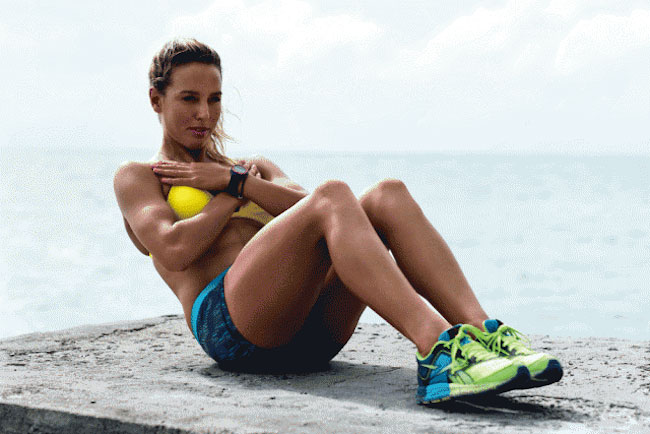 Work Hard
The beau of Rugby League footballer Trent Merrin believes in working hard to get a great body. She does different types of exercises for different purposes. For example, she uses cardio to enhance her paddle and duck dive moves.
Workout Routine
The workout routine of the sports personality is very intense. She kicks off her workout at 5 in the morning at which time she does 45-60 minutes of cardio exercises like swimming, running and rope skipping. At 6 in the morning, she does 1 or 2 hours of strength and weight training exercises. Then at 8 am, 11 am and 1 pm each, Sally spends 60 to 90 minutes in the surf. She ends her strenuous routine with a 30-minute session of stretching, meditation or yoga which is usually done around 4 pm.
Favorite Pass Time
The favorite pass time of the owner of business brand Fitzgibbons International is running which again helps her to have a fit and agile body.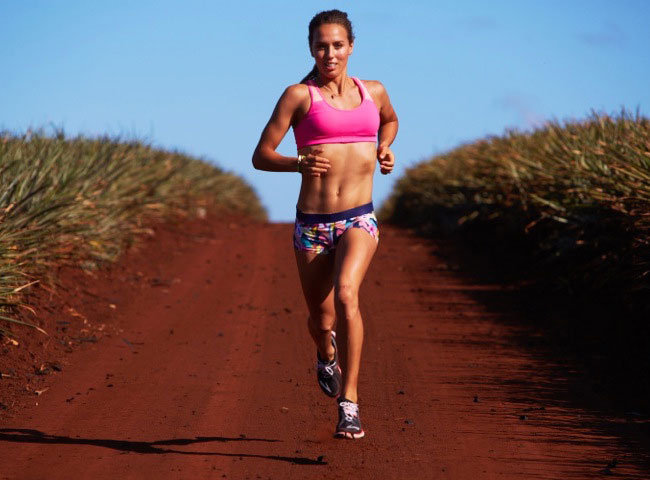 2 Golden Rules
Fitzgibbons has 2 golden rules that help her stay fit and never let her get bored of exercising. Her first rule is to vary her exercise routine every now and then. The second rule is to keep the exercise routine interesting by doing such exercises which make her feel happier.
The second can be done by doing exercises like coastal runs, bike riding and kicking the ball around with some neighborhood kids on the weekend. You should always pick up exercises that you can enjoy and often do with friends and family. When you are laughing, you will not remember that your feet are aching or your heart rate is up and you will have the ultimate result which is, not dreading an exercise routine. That's inspiring, don't you think?
Time Doesn't Matter
The world runner-up of three ASP World Tours (2010, 2011 & 2012) believes that time should not be a key factor in exercising. Doing the exercises daily is the most important. Even if you are exercising for 20 minutes a day, you should focus on making it count.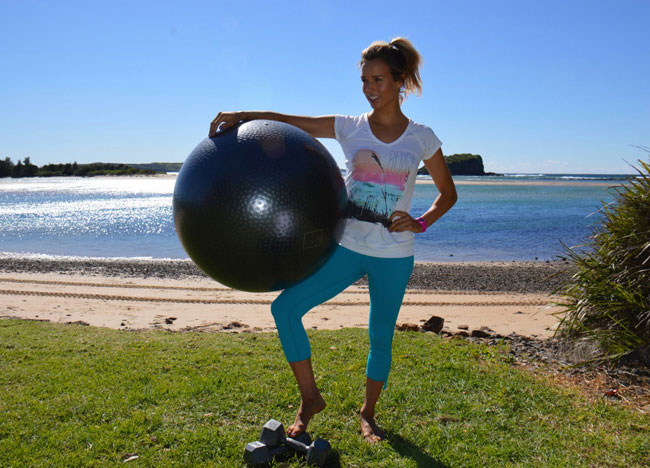 Challenge Yourself
The winner of Subaru Pro TSB Bank Women's Surf Festival (2011) wants you to stay motivated for keeping fit by using various fitness goals. You can use simple goals like running an extra mile or doing 3 additional reps of your favorite exercise. Sally gets motivated by thinking that she needs to beat every person who is training to be the world's number one surfer.
There are no ideal Weight Numbers
For the winner of Nike US Open of Surf (2011), ideal weight is just a hoax. She thinks that a person's body weight fluctuates a lot during a lifetime. So rather than focusing on attaining a particular weight number, you should focus on making fitness a constant factor of your life. You should make health as a lifestyle choice and never focus on achieving your goal weight and being done with it.
Moderation Matters
The ASP World Junior Champion (2007) never restrains herself from enjoying any food item. She just stays away from lactose based products as she is lactose intolerant. Other than that, she likes to enjoy every food in moderation.
Try Different Foods but Be Wise
The winner of Billabong Rio Pro Brazil (2012 & 2014) likes to try different foods offered in various nations when she is on a tour. She also never follows a rigid diet. She suggests everyone to eat smartly but not restrain themselves from enjoying the food they crave.
No Drinking
The beauty doesn't like to drink alcohol. She trains hard and wants to be a world champion, so she does not have time for getting drunk. Wise thing, we must say.
Diet Indulgences
The talented surfer has a weakness for grapes, coconut, mangoes, yogurt and crispy red apples topped off with almond butter.
Diet Plan
The diet of Sally begins at 5 in the morning with half banana and a few nuts. At 9 am, she eats a single slice of rye toast which is complemented by smashed avocado, salt, pepper, and chili. 11 am is snacking time of the celebrity in which she enjoys some chicken and vegetable soup. The lunch of the lady includes steamed green vegetables or salad with one boiled egg or some tuna. At 4, she enjoys some grapes as an evening snack. The dinner consists of steamed vegetables and roasted sweet potato along with grilled salmon.
Love Yourself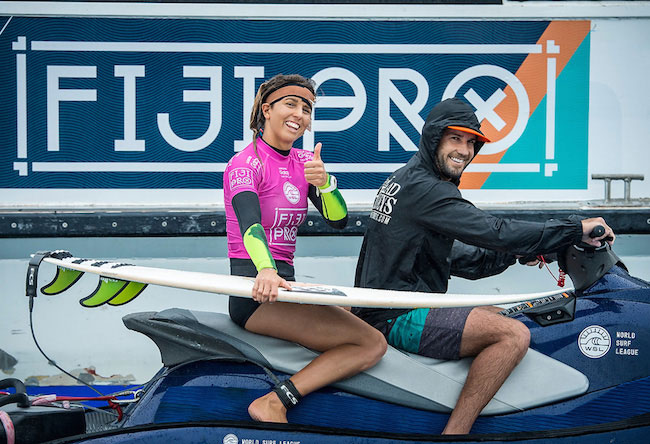 The last piece of advice shared by the winner of Fiji Pro (2014 and 2015) is that everyone should be confident and love who they are. If you do that, you will have a beautiful soul that's way better than having a great body.