Radio DJ Christian Williams has just proven that where there is a will, there's a way. He has lost a few pounds by opting for the traditional route of working out and eating right. An interesting thing about his weight loss is that he has documented the entire journey and shared what things he did best and what he didn't do so well. He is also candid about the workout routine and diet changes he followed. Have a look at the roadblocks of his journey and how he got over them.
Before and After the Change
Before he embarked upon the weight loss journey, the TV star just hit the gym once or twice a year. After he began his journey, he worked out almost daily for 6 long weeks.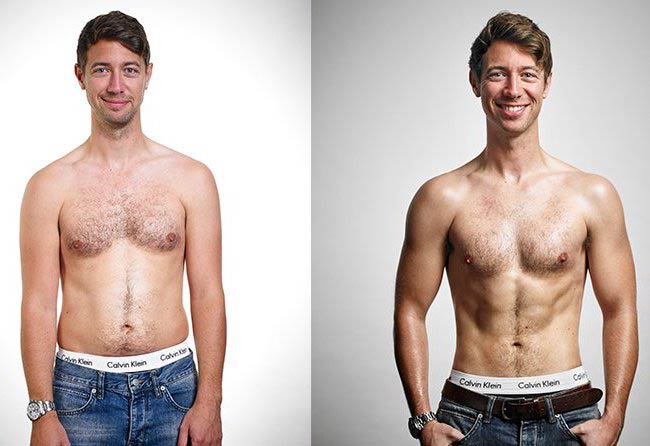 The Trainer
The presenter of Virgin's Weekend Breakfast took the help and sought guidance from celebrity trainer Ruben Tabares who has got the credit of helping celebs like boxer Amir Khan, Tinie Tempah and David Hay, reports Daily Mail.
The Reasons
The car buff admits that he started the weight loss journey because his break up affected him a lot. He started going out a lot and was often drunk. He ate out at least 5 times a week and had alcohol almost every night. This lifestyle was not agreeing with him. He was also inspired to look good because he often hung around with his friends from Made In Chelsea, (2011-Present) Spencer Matthews and Alex Mytton. Another thing that motivated him majorly was himself presenting a series of videos in which he had to do some cycling. In the videos, it was clear that he was very unfit. He admitted that the entire ordeal nearly killed him.
The Goal
The goal of the blogger was to be able to run up the stairs without losing his breath. He joked that he wanted a nice pair of guns and a six pack but settled with the former goal.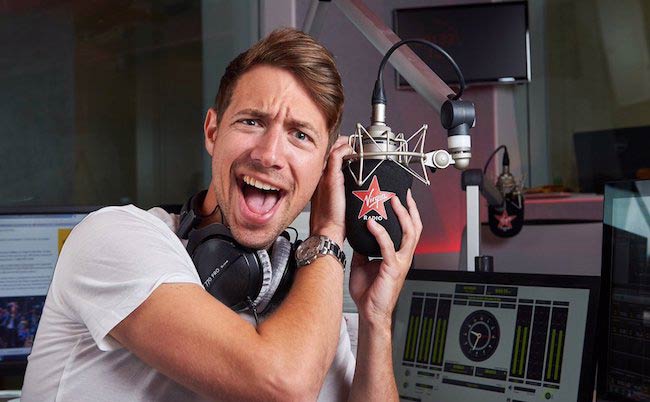 Initial Workouts
The journey was very tough in the beginning as the Egg & Spoon (1998) Champion had to attend many sessions of lower and upper body lifting. During those sessions, he felt broken and was in so much pain that he could barely type. He even felt stupid while lifting weights for the first time on his new weight loss journey as a lot of guys built like steam trains were watching him. Soon after that, he realized that he did not care about what other people thought of him. He was just confident that he was starting the right way and had confidence that the effort would pay off in the future.
Intense Workout Routine
When week two commenced, the popular person got started with the real training program in which he had to do HIIT workouts regularly. He also did a lot of bicep workouts, swimming, and boxing. He says that he took a lot of time in getting used to running because he had man boobs that were bouncing up and down whenever he ran.
Post Workout Feeling
After every workout, which he now does in the afternoon, he gets a serious injection of energy which usually lasts until night.
Important Lesson
One of the most important lessons the hot looking person learned during the weight loss expedition was that you cannot choose to burn fat from one place only. You have to lose it all over your body.
The Mistake
A little mistake made by the voiceover artist was that he showed off the results of his weight loss journey just after 4 weeks during a night out with friends. But he regretted it the next day. He had a pounding headache and needed to hit the gym on just three hours sleep.
The Results
The host of backstage programs at music festivals admits that he was shocked to see how much energy he has after his weight loss stint. He also sleeps better these days and eats & drinks better too. He has also lost fat from his face and legs which make him look chiseled. His stomach is also flatter than before. He has also got muscles on the back which he never had before. (The images are inspiring!!)
Diet Changes
The broadcaster has now developed a real liking for good food. He always scans the menu for healthy items whenever he eats out, reports Coach Magazine. He has also let go of bad eating habits like burger and chips and replaced it with healthier options.
His interest in cooking has also developed and he cooks often now. His diet mainly consists of chicken and healthy green vegetables. He is constantly seeking new ways of preparing it so that he doesn't get bored. Juicing is another change in his life. He thinks that juicing and cooking also brings out the creative side of him.
Inspiring Others
The TV presenter thinks that hard work always pays off. If he can do it, anyone can. (Do you agree?)
Sticking to It
Another great thing is that the radio celebrity is sticking to every part of the workout routine and diet changes he initiated, even the Versaclimber, which he really hates. (Good Luck!!)
Did you like the weight loss exercises and diet changes of Christian Williams? If so, you can follow him on Twitter. and check out his official website.