Reality TV star, Raymond Gutierrez has proved that if you have a goal in sight, you can achieve anything. There was a time when he used to make fun of himself and couldn't even do a push-up. Now he can easily pump a 90-kilogram barbell. Here we are looking at his amazing weight loss journey, how some people made it possible and we also get to know his exact workout routine and diet plan. Read on if you also want to achieve a weight loss goal and are looking for a worthy inspiration.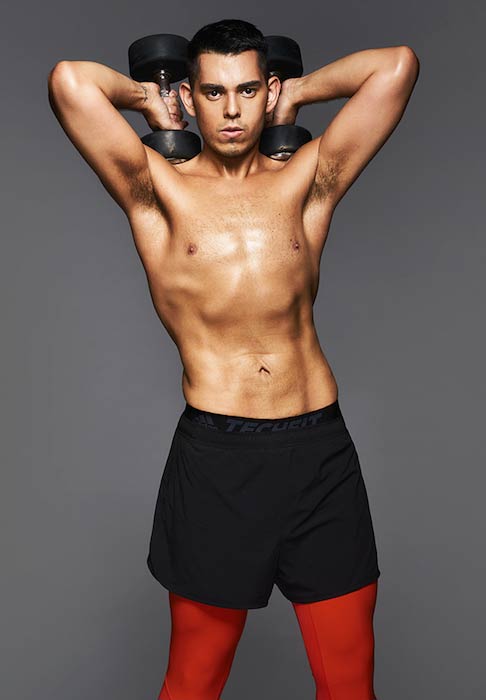 The Support System
The person who helped Raymond the most was his business partner, Erwan Heussaff who observed that he often made self-deprecating jokes about himself. As Heussaff had been a borderline obese person once, he knew it was just a defense mechanism. He challenged his partner by creating a public campaign to motivate him to lose weight. He also took on the role of life coach while renowned nutritionist Nadine Tengco and trainer Arnold Aninion also played key roles.
The independent producer said that he helped the host by working on the mental game. He thinks that the only way a person can transform completely is via willpower and grit. He made sure that Raymond strengthened his determination to achieve something great.
Diet Secrets
When Tengco started to work with the entrepreneur, she realized that alcohol was among the key culprits in his weight problem as he did a lot of social drinking while working in bars at The Palace. Consumption of alcohol led to inflammation. After that, she divided the program she had designed for him into two phases, weight loss and bulking or sculpting.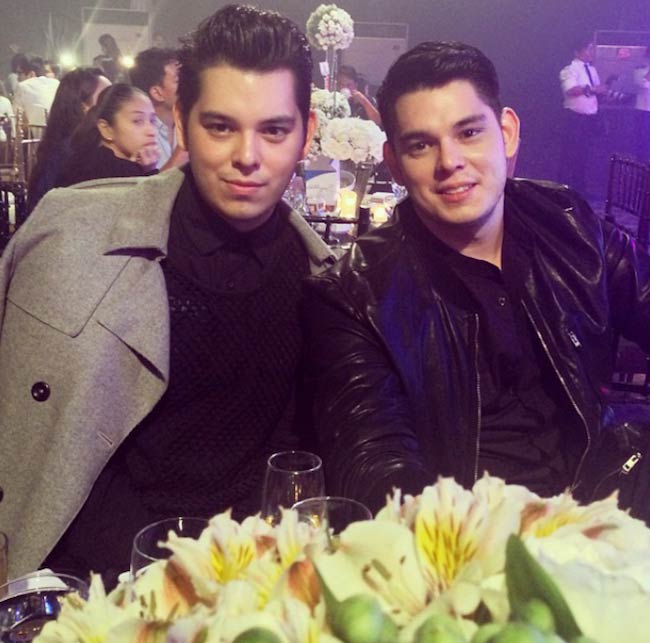 Side Effects of Giving Up Fats and Sugars
The Pinoy Idol (2008-Present) host had started steering clear of fats and sugars before coming in contact with Nadine. But the results were not limited to weight loss, he looked haggard and even developed dark circles. She assured him that she could help his skin glow and vitally alive even when he was dieting.
The Weight Loss Program
The star consultant devised a program that was based on controlling the stress hormones, cortisol and inflammation by the means of detoxification and fighting fat via monounsaturated fatty acids (MUFA) and omega-3. The meals she designed for him included loads of turbo-charged super foods that gave him the strength needed for his intense workouts.
In her opinion, cortisol can increase the blood glucose levels that perpetually promote fat storage. She also thinks that inflammation is usually your body's response to stress. Inflammation also stimulates the adrenals to produce more cortisol that leads to a vicious cycle. Emphasizing on the fact that stressed digestive tract was a common cause of inflammation, she said the main causes of a digestive tract are wheat, dairy, and gluten.
Detoxification
To soothe inflammation, the California-born had a cleansing day of soups rich in plant enzymes & phytonutrients and fresh detox juices once a week. It helped in preventing gas, stimulated the bile and cleansed gall bladder and liver. The juices also had maca powder that boosted stamina for exercise programs.
Diet Plan
The TV Personality's exact diet plan is mentioned here:
Breakfast
Spinach frittata, smoked bangus, and orange slices.
Lunch
Cilantro lime shrimp skewer with cauliflower rice.
Dinner
Tuna fish loaf, faux potatoes, and roasted carrots & beans.
Snacks
Coconut water, lemon water, and detox juices.
Workout Routine
The workout routine of Raymond was very grueling. He worked out for two to three times a day without slipping once. His trainer (Aninion), who is also an athlete, designed a high-volume workout for him in order to burn fat and bulk up muscle.
The initial program was a hybrid density training in which a circuit program with upper and lower body exercises were performed back-to-back. These were followed by cardiovascular exercises. This program burned the calories quickly, increased the work capacity and built muscle. As this workout was extremely intense, it could intimidate an average person.
Now he is doing a regular split program that exercises specific body parts on certain days and plans to build more muscle.
The Result
The result of these grueling workouts is that he gathered strength in just a few weeks. He was carrying 40 lbs for bicep curls and doing 90-kg bench presses. He was also able to do 60-70 kg barbell lifting and did squats as well as sprints with that weight. Doing three to five sets of this tough exercise regime was normal for him.
Total Makeover
Heussaff thinks that the weight loss journey has transformed Raymond in a good way. Earlier, he got physically and mentally tired easily when he went out. Now, when he goes out, he seems completely engaged at all the time. He is also filled with energy. He has learned that one can achieve anything as long as one is dedicated enough.
Thoughts on Being Compared with His Brother
Raymond is often compared with his twin brother, actor Richard Gutierrez but doesn't mind it as they both are good looking. He thinks that his new love for fitness has brought him closer to his brother as they both do workouts together often.
Being an Inspiration
The brand ambassador for G Active thinks that embarking upon this weight loss journey has offered many physical benefits. He also likes that he has become an inspiration for people as people usually tell him about how he inspired them to be fit too by sending him messages on social media channels. He also said that he is grateful for the opportunity to motivate and educate more people on the importance of physical fitness.