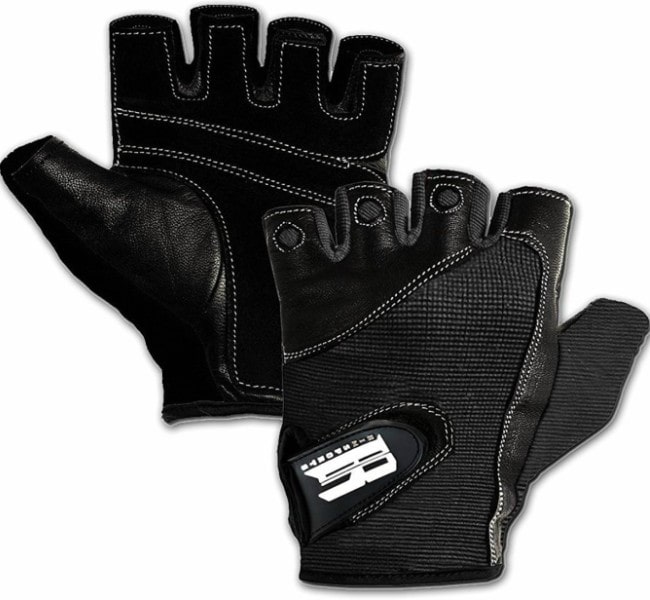 One of the best ways to remain healthy is to do exercise regularly. You can go to the gym and use different equipment to get a fit body. Weightlifting is a popular exercise that can help to build muscles and get a toned body. For weight lifting, you need a pair of good exercise gloves. You will find these gloves in different designs, sizes, and styles. These gloves will protect your hands and will help you to perform better. When you decide to buy these gloves, you should keep certain factors in mind. Getting gloves of the right size is very important. If they don't fit well, your performance will be affected. Before purchasing, you should make sure that all parts of the gloves fit well. It is better to buy gloves with an adjustable wrist strap so that you can get the support you need. You should consider the level of comfort as well. The material with which the gloves are made should be checked. Considering all these factors, we have found the RIMSports Gym Gloves to be one of the best exercise gloves in the market. Here, you will get to know about the various features of these gloves.
Design
You will find these gloves in different colors and sizes. You can find them in pink, red, neon green, blue, and an assortment of camo designs. These gloves are lightweight which makes them comfortable to wear. During weight lifting, you won't feel that you are wearing something extra. They are designed primarily for women but they can be used by men as well. They are designed with no slip contact padding that gives a firmer hold. They are fingerless and so are breathable. The gloves are washable and so you can easily keep them in good condition and prevent any bad smell from developing. They have a diagonal Velcro strap that will hold the gloves securely in place. So, even if you bend the wrists, your gloves will stay in place. You will perform with style by wearing these gloves. 
Build Quality
These gloves are made of 100% leather and spandex that makes them durable. They have a breathable mesh on the back and sides that keep the hands comfortable and cool. The anti-slip design ensures a good grip. There is padding on the palms which makes you feel comfortable. The Velcro strap lies diagonally across the back that gives a secure feel. They also allow a wide range of motion. These gloves are durable and sturdy; you will be able to use them for a wide range of activities. 
Size
You can get these gloves in various sizes. The length of the X-Small size is less than 2.0 inches and that of the X-Large size is between 3.0 and 3.5 inches. If you are between sizes, then you should choose the smaller size. 
Comfort
These gloves provide a comfortable grip. They will enhance your performance and will give you the maximum protection during weightlifting. Their anti-slip design relieves pressure from the palms and so increases the strength for a better weightlifting experience. Most gloves that you find in the market have the traditional across the wrist strap. This sometimes feels uncomfortable and can restrict the motion of the users. The gloves from RIMSports have wide Velcro latch that is diagonally placed and provides better movement and flexibility. 
Effectiveness
These gloves can be used for weightlifting. You can use them when working out with dumbbells, kettlebells, rowing machines, pull up bars, aerobics ball, and more. They can protect your arms and let you exercise comfortably. They will strengthen your body and prevent the formation of blisters and calluses. They provide excellent cushioning on the palm side and allows a good grip so that you can exercise with confidence. 
You will be able to fold your knuckles comfortably when delivering hook punch and protect your hands when doing forearm headstand. Giving flexibility of movement is one of the best features of these exercise gloves. Your performance will enhance by wearing these gloves. 
Pros
They have a traditional minimalist design that is attractive.

You can get these gloves in various colors.

They are lightweight and comfortable to wear.

They allow natural hand movement due to the fingerless design.

They have a flexible thumb area.

They are made of suede leather and spandex which makes them sturdy and durable.

The gloves are breathable and won't accumulate sweat.

They allow a good range of motion.

They are versatile and you can use it for biking, weightlifting, cycling, and other activities.

The anti-slip design relieves pressure on the palms.

Wearing these gloves will increase your grip strength.

They have a reasonable price.
Cons
Some people find them to be too form-fitting.

Some people have experienced irritation of skin between the thumb and the forefinger.

The black dye or other colors used in the fabric may spread no your palms initially if wet.

They don't have double stitching like the other gloves in the market. 
Final Verdict
Strength training like weight lifting provides numerous benefits. It leads to lower blood glucose levels, increased bone strength, and improved balance. You can do this training by using dumbbells, kettlebells or weight machines at the gym. To make these exercises more comfortable, it is important to wear exercise gloves. RIMSports Gym Gloves are a great choice in this regard. These gloves can protect your hands from blisters and calluses and will help you better grip the weights during exercises. They can even protect against nerve damage in the hands and prevent conditions like carpal tunnel syndrome. The wrist wraps hold the gloves in place and allow you to move your hands freely. You can grip the handles of equipment like kettlebells or rowing machines. 
These gloves will increase your confidence in performing these exercises. They have a reasonable price. You can buy these gloves to protect your hands during weightlifting and improving your overall performance.