Rita Ora is one of those celebrities who are very focused on keeping fit. Though she likes experimenting new things to stay fit (having admitted to eating raw kale or trying juice detox in the past), she has now found the best methods of keeping fit that suit her needs. Here, we have listed her workout routine and her usual diet plan that's not too complicated. So, it can be followed easily. You can also know her views on body image, body confidence and what methods she uses to stay body confident in order to get some inspiration.
Workout Routine
The workout routine of the stunner involves doing toning exercises and yoga regularly. She is not so fond of running but does it for 10-15 minutes in order to stay fit. She also loves Barrecore workouts. Mostly, she has to trick herself into doing an exercise. The ones she does more frequently are dancing and hiking with her friends.
Workout Aim
The singer admits that she is not the skinniest person in the world and is not trying to be skinny. Her focus is on toning her body. She says that everyone should try to tone their bodies as it comes more naturally as compared to being thin.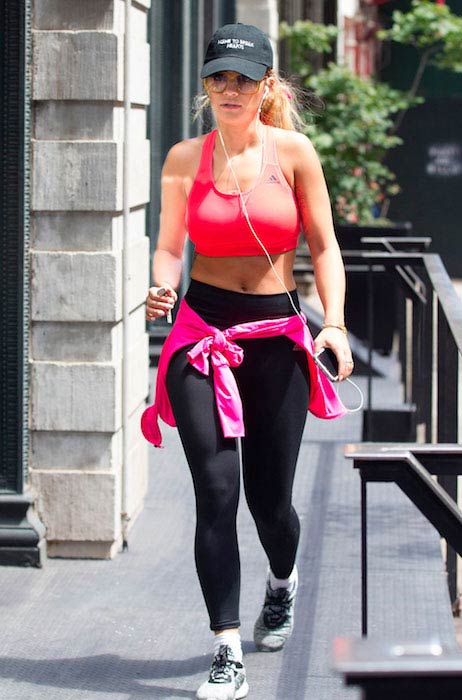 Diet Plan
The eating plan of the diva is very simple.
She has smoothies in the mornings and has a couple of eggs too.
During lunch, she has some chicken and salmon.
Dinner usually includes having some truffle pasta, Broccoli pasta or some pizza, reports the Cosmopolitan UK.
Diet Secrets
The biggest diet secret of the British celebrity is she watches what she eats and cuts her portions in half. If she wants a burger, she will have half of it. Or she will take the bread off and eat only the stuffing. If she wants fries, she will skip the burger and have only those fries.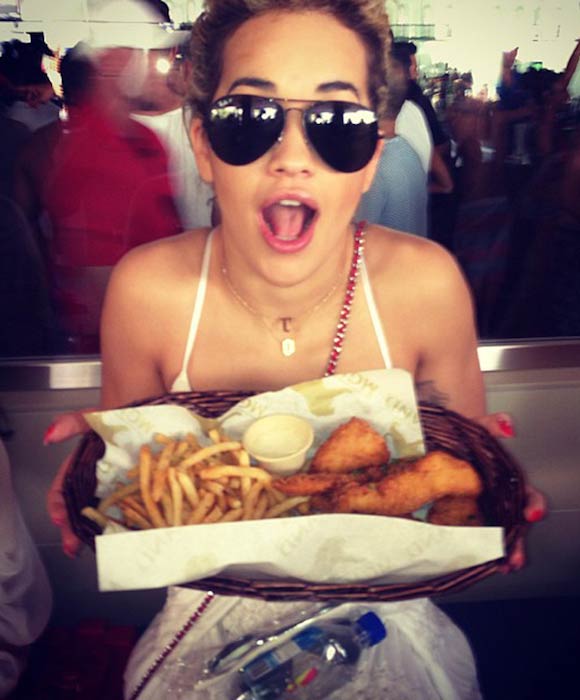 Diet Indulgence
The actress likes to indulge with sugary fizzy drinks, especially the ones with different colors. If the portion is too big, she will curtail it and enjoy the delicacy.
Not Body Confident
The Hot Right Now (2012) star recently admitted that she doesn't feel confident with her body. She never thought that she has a perfect body or a perfect size, reports Yahoo.
Body Doubts of Women
The host and judge of America's Next Top Model (2013-Present) think that every woman has body doubts and they don't often like a part of their body. It is a very normal thing. This is the reason why she asked a plus sized model to be a judge on America's Next Top Model with her. It will help people to see these norms on TV and in media. She believes that the more you stick together, the more power you will create. She wants people to understand that everyone is beautiful no matter what their body shapes are. It breaks her heart when some people refuse to leave home thinking that they are not good looking enough.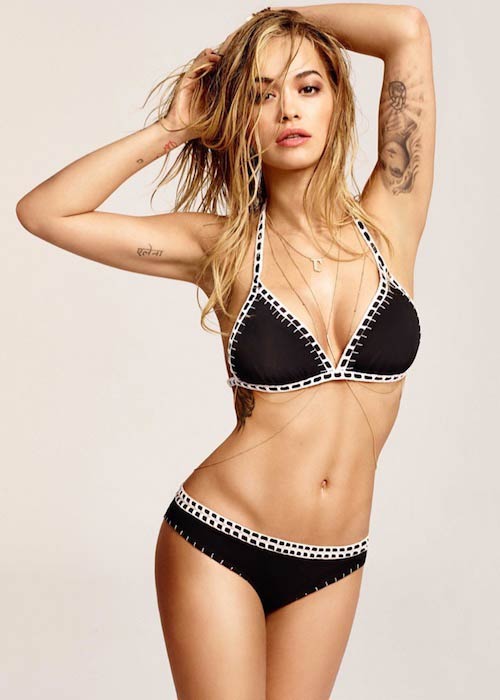 How She Motivates Herself to Feel Self Confident in Her Body?
The fashion designer says that she often has days when she feels low about her body. At those times, she thinks about all the young girls who need inspiration. She reminds herself that she needs to inspire all her social media followers and takes the position of a role model very seriously. She appreciates and admires the task of helping people realize that they are beautiful the way they are.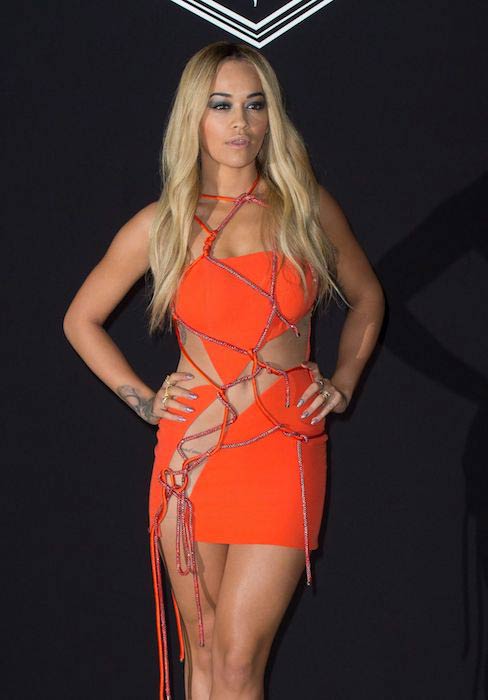 Body Confidence Tip
To boost her own body confidence, Rita opts for a fun workout or takes the assistance of her friends. She says that her team also keeps her grounded. Her stylist is her best friend and her sister works in her management team. She has also had the same team manager working for her since the beginning. Having great company around keeps her grounded. So, her advice to the fans is to surround yourself with people who love you for who you are and make you feel confident.