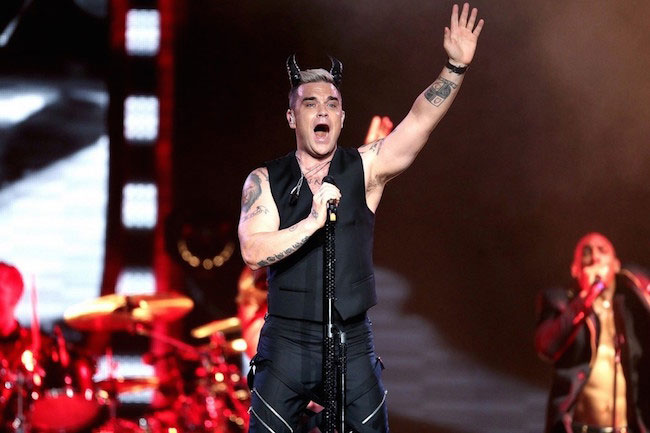 Robbie Williams has been in the news for years not only because of his singing talent but also due to the physical and mental health issues he had faced in life. He seems to be back on the right track these days because he is doing his level best to stay fit. He has even adopted a new diet to get rid of excessive fat and hits the gym regularly. How's he been progressing on his new fitness journey? What's the secret new diet, he is following these days? Here's the answer.
The Problem
When the singer took a two month break from his latest "Let Me Entertain You" world tour, he got a few pounds added to his body, a report from Mirror recently reported.
The Weight Woes
Though, this is the latest incident of Robbie's weight gain, a source closer to him revealed that it's also a kind of trend. He has been putting on a lot of weight and has to struggle a lot to remain in shape when he is not working. The trend started when he quit smoking a few years back. The source also divulged that when the star is not on stage, his exercise routine becomes lighter and he instead indulges a lot in bad foods like cake and crisps.
The Solution
The solution devised by the father of two is to work hard towards his health, a few weeks before his performances are due because he always wants to look good and perform at his best. (We are delighted to hear that man!!)
Current Diet
The new diet of the actor heavily relies on fresh juices and protein shakes. He is leaning heavily on both and they have worked for him in the past as well.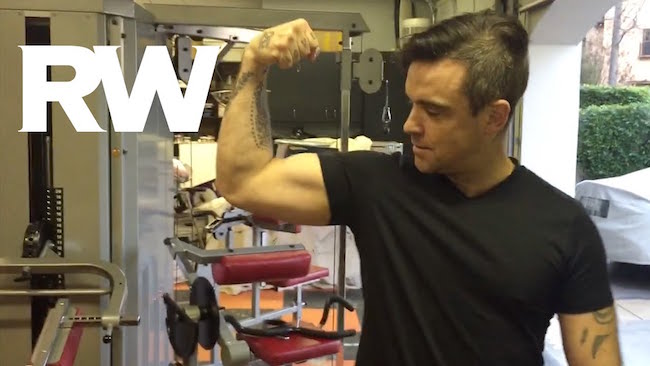 Current Workout Routine
The new workout routine of Williams includes hitting the gym on a regular basis. His preferred means of exercising is doing weight training exercises. (What? You don't know anything about weight training; just click here to get started.)
The Confidence
The source also seemed confident that the 'Candy' hitmaker will achieve his fitness goal of shedding off excessive pounds before the Australian leg of his current "Let Me Entertain You" tour.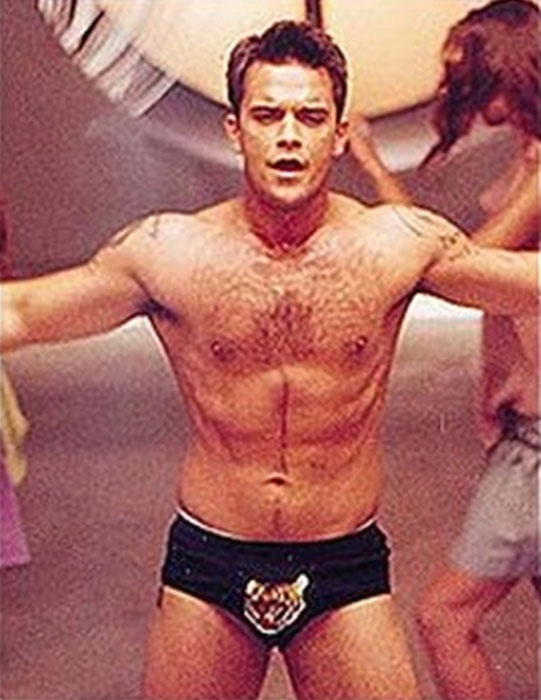 Developing Healthy Habits
Contact Music reported that singer of "Something Stupid" also followed a similar diet last year (in 2014). He even stayed away from all the delicious, but unhealthy food items like chocolate, cake and sugar which are full of carbohydrates.
Only Breakfast
The diet plan of the songwriter was to have a big breakfast and follow it up with having only protein shakes during the day. We assume that he is repeating the same, this time around too.
Using Music to Stop Unhealthy Diet Habits
The music sensation also said that he had a very bad habit of gorging on tasty but unhealthy snacks when he was sitting idle. So, he decided to make music to distract his mind from unhealthy eating habits which usually make him morbidly obese.
Trainer's Viewpoint
Jamie Myerscough, CEO of Educogym who has helped the winner of 13 Brit Awards to train in the past told Irish Independent that the Englishman is very focused on getting the fitness results, he wants. He added that Robbie has a great capacity to focus and concentrate. He knows what he wants with regard to his fitness goals and if he can be convinced that the goals are achievable, he will definitely follow the trainer's advice.
Well, after going through the fitness habits of the vocalist, we can only say that Robbie should really work hard towards keeping the excessive pounds off his body when he is not on a tour. Self control is the key here which will help him to avoid his recurring habit of putting on and losing all those extra pounds. What do you think of Robbie Williams workout and diet habits? Do feel free to share your views in the comments section.