Ruby Franke Quick Info
Height
5 ft 5 in
Weight
57 kg
Date of Birth
 18, 1982
Zodiac Sign
Capricorn
Spouse
Kevin Franke
Ruby Franke is an American social media star best known as the creator of the family vlogging YouTube channel, 8 Passengers alongside her husband Kevin and 6 children, which has amassed an audience of more than 2.5 million subscribers. She created the channel in January 2015, primarily out of necessity but also for entertainment and educational purposes. Ruby has stated that she has a tendency to plan for the future instead of living in the moment. For that reason, she found vlogging to be very relaxing and calming to her as she could enjoy the time with her kids as they were. She also wanted to document the growing up of her youngest daughter, Eve, who was born in September 2013. Ruby wanted to promote the beauty of motherhood and value having a happy, close-knit family that isn't always perfect but loves each other. She has also amassed a fanbase of more than 500k followers on her Instagram.
Born Name
Ruby Franke
Nick Name
Ruby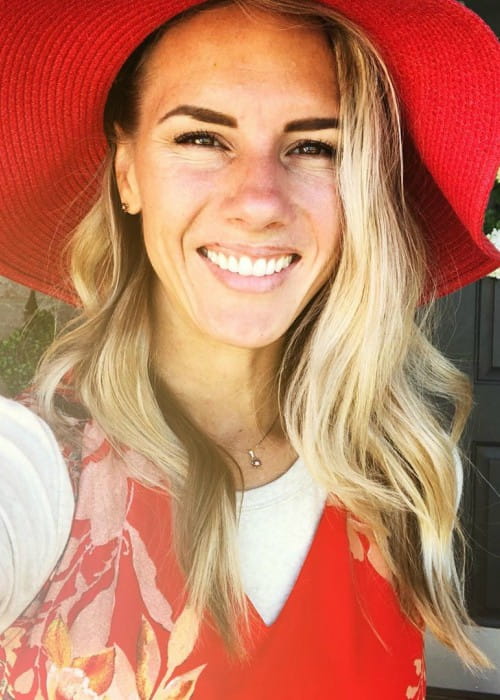 Sun Sign
Capricorn
Born Place
Utah, United States
Residence
Springville, Utah, United States
Nationality
Education
Ruby briefly attended Utah State University in Logan, Utah, United States and was majoring in accounting before she dropped out.
Occupation
Social Media Star
Family
Father – Chad Griffiths (Social Media Star)
Mother – Jennifer Griffiths (Social Media Star)
Siblings – Beau Griffiths (Younger Brother) (Social Media Star), Julie Deru (Younger Sister) (Social Media Star, Nurse), Ellie Mecham (Younger Sister) (Social Media Star), Bonnie Hoellein (Younger Sister) (Social Media Star)
Others – Donald Franke (Father-in-Law), Emily Griffiths (Sister-in-Law) (Social Media Star), Landon Deru (Brother-in-Law) (Social Media Star), Jared Mecham (Brother-in-Law) (Social Media Star), Joel Hoellein (Brother-in-Law) (Social Media Star), Kate Griffiths (Niece) (Social Media Star), Henry Griffiths (Nephew) (Social Media Star), Clara Griffiths (Niece), Emma Deru (Niece) (Social Media Star), Cooper Deru (Nephew) (Social Media Star), Porter Deru (Nephew) (Social Media Star), Lucy Deru (Niece) (Social Media Star), Jackson Mecham (Nephew), Tommy Mecham (Nephew), Calvin Mecham (Nephew), Olivia Hoellein (Niece) (Social Media Star), Cody Hoellein (Nephew) (Social Media Star), Lincoln Hoellein (Nephew) (Social Media Star), Boston Hoellein (Nephew) (Social Media Star)
Manager
Ruby Franke self-represents her career.
Build
Slim
Height
5 ft 5 in or 165 cm
Weight
57 kg or 125.5 lbs
Boyfriend / Spouse
Ruby Franke has dated –
Kevin Franke (2000-Present) – She and Kevin, who later became the assistant professor in civil engineering at Brigham Young University, where he also earned his Ph.D., got married when she was only 18 years old. They met when she was fresh out of high school and planned to go to Utah State University and her mom dropped her off. Ruby jokingly said that she wanted to marry an engineer at that point in her life but didn't want to be an engineer herself, which was why she attended so many classes she didn't care about. She met Kevin at a hot dog stand at the university meet and greet and discovered he lived in the same apartment complex. He was the one that approached her as he found her pretty and when she flirted back, he took it as a sign to pursue her. What he didn't realize was that she was flirty with almost every boy. She even once held Kevin's hand under the blanket when they hung out but also another boy's hand on the other side at the same time and he stormed out in anger when he noticed. However, he came back the very next day as he realized he might never see her again and confessed to Ruby that he was serious about dating her. Ruby later realized he had everything she ever dreamed of, "except a full head of hair and drove his parents' car but at least didn't have a car loan to pay for." After one of the dates that happened only a week in, they met each other's parents and she fell in love with his dad, who was very sweet to her. After only 2 weeks of meeting him for the 1st time in her life, she called home and told her mom that she was engaged to be married. It was her that brought out the idea of marriage to Kevin and her parents were somehow completely okay with her decision. They got married on December 28, 2000, in a small ceremony attended by close family. Ruby and Kevin had their 1st kid, a daughter named Shari Franke on March 3, 2003. They also welcomed their 2nd kid, a son named Chad Franke on February 2, 2005, then daughters Abby Franke on April 14, 2007, whom she named after a childhood friend, and Julie Franke on January 11, 2009, named after her sister, Julie Deru. After the birth of their youngest son, Russell Franke on July 9, 2011, Ruby suffered 2 miscarriages before she gave birth to their 4th daughter, Eve Franke on September 1, 2013.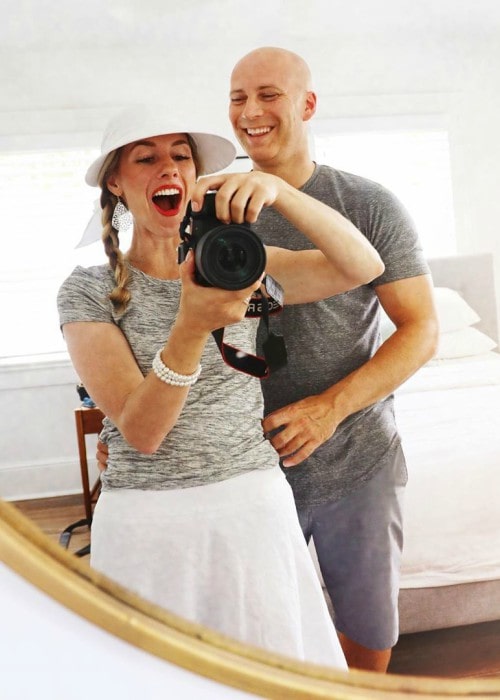 Race / Ethnicity
White
She is of American descent.
Hair Color
Blonde
She has also dyed her hair 'Dirty Blonde' in the past.
Eye Color
Hazel
Sexual Orientation
Straight
Distinctive Features
Thin nose
Brand Endorsements
Ruby Franke, as a part of 8 Passengers, has endorsed brands such as –
Square Panda
Organizing Habits
Total Wireless
Walgreens
Clorox Disinfecting Wipes
Kellogg's
Walmart Grocery Pickup App
Wet Ones Hand Wipes
RetailMeNot
Xfinity
Hum By Verizon
Bollie Brand
Crockpot
Hunter
Invisalign
Religion
She attends the Church of Jesus Christ of Latter-day Saints.
Best Known For
Being the matriarch of the Franke family and the one behind the family vlogging YouTube channel, 8 Passengers, starting in 2015 alongside her husband and 6 kids, which has amassed an audience of more than 2.5 million subscribers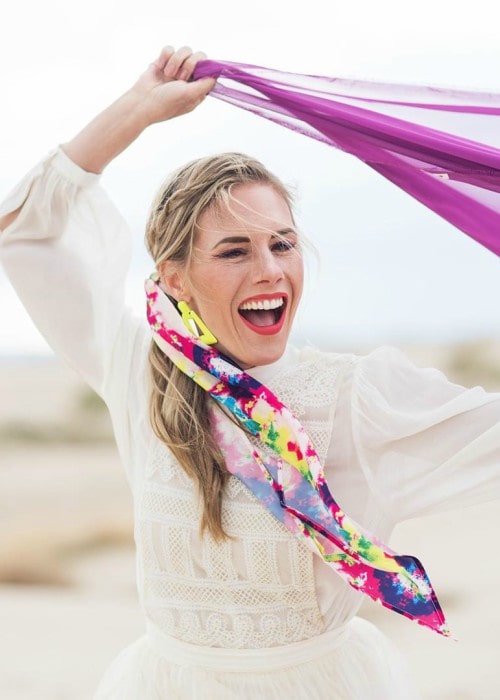 Ruby Franke Facts
One of the hardest things that have happened to her and Kevin was selling their house in a good neighborhood in Idaho, United States. They already knew they wouldn't have enough money to buy a new one, so they had to rent one in Utah. The reason for the move was because they didn't think the purchase through and the expenses went well over their budget and debt was rising dangerously fast.
She has a shopping addiction, the same as her mom.
The food that reminds her of childhood is goulash.
Ruby had a minor role as a child in a short comedy, horror film, Bleeding Hearts in 2012.
Ruby is a collector and her life mission is to collect as many beautiful things as possible. However, she has clarified that she's not a hoarder and only collects rare things such as books, musical instruments, recipes, pictures, and flowers. She surprisingly doesn't have a lot of shoes.
One of the most common assumptions about the Franke family was that their kids are forced to join the same church as their parents. In reality, Kevin and Ruby gave their kids a choice of whether to join and be baptized at the age of 8 or not. They could also skip going to church on Sundays if they wanted to.
The most asked question she and her husband get is how hard it is raising 6 kids. She said that it is truly hard work but that she loves being a mom. However, she has to selectively neglect something every day, whether that's washing the dishes, cleaning her bedroom, softball/soccer games, or even her husband.
In the past, she took part in writing the Griffiths Cook Book filled with recipes from her parents and 4 younger siblings, as well as real-life stories.
Her siblings and their families are also YouTubers. Her parents have a channel named Grandma and Grandpa Griffiths and her brother Beau has a channel named A Griffiths Life. Bonnie Hoellein has a YouTube channel of the same name, Julia Deru has a channel named Deru Crew Vlogs, and Ellie has a family channel titled Ellie and Jared.
Ruby had the hardest time raising her children when only 3 of them were born. The things got easier for her later on as the older kids could babysit whenever needed.
She is the one in charge of saving money and paying the bills in the family. Ruby stopped using credit cards around 2013 or 2014. She started to use cash only after she discovered a saving of 15% of their money through a 5-year financial plan she developed.
She used to play hard to get in high school just to see how many guys would approach her and be interested. However, once she met and fell in love with Kevin, she let go of all the games and gave in.
Ruby used to be engaged to a returning missionary during the senior year of her high school and even planned on getting married. However, he cheated on her and they broke up.
Ruby is widely known for the way she prepares bacon.
Her favorite french fries used to be from Jake's Brookside restaurant until she went to Kuby Shack.
Ruby wasn't ashamed to share with her audience that she had to have surgery to remove hemorrhoids. It included a full rectal reconstruction as a consequence of so many pregnancies. Ruby cried for about 3 days afterward and said it was the most painful recovery she had ever experienced.
She and Kevin have a phrase that they often use, which is: "We might be going through a tough time, but everything will be better within 6 months."
She is a massive fan of Oreos and eats them by dipping them in the milk.
She pulled a prank for April Fools when she invited a production crew and a real director to film their lives for the day. People didn't get the joke and Ruby keeps getting e-mails from people that assumed the whole family is "fake."
Around April 2018, Ruby felt very distraught and sad when she went to bed but dreamt of green fields and a beautiful lake. A week later, Kevin came home and told her he saw a property listing that was affordable because the owners needed the money fast. Ruby recognized the property as that from her dreams, they bought it and began building their dream home there.
The flavor that she enjoys most is chocolate ice cream with peanut butter cups or cookie dough with chocolate.
One of the times she remembers her children embarrassed her was when they were in the church and Eve brought a half-deflated blue balloon from Russell's birthday party. During the congregation, the kids began playing volleyball with the balloon and directed everyone's attention to them.
Ruby is a "recovering helicopter parent" and used to be involved in every part of her children's lives. She began to let go in early 2018 all because of YouTube as she could see how controlling she was through videos. Some of the consequences were that she allowed Shari to give up on playing the piano and also allowed Abby to get a snake named Bagels.
All of her kids were involved in dancing in mid-2019, except Eve, who was too young, and Shari, whose focus was on volleyball and track and field.
She was the one to tell her kids that their family dog, Nolly, who they brought home around 2007, had to be put down in May 2019.
In September 2023, Ruby was arrested under suspicion of two counts of aggravated child abuse. The Santa Clara-Ivins Public Safety Department claimed that a child climbed out of a window at a home owned by Jodi and ran to a neighbor's house to get help, which led to abuse allegations.
Visit her family's official website @ 8passengers.com.
Featured Image by Ruby Franke / Instagram