Rumer Willis is the little girl of Bruce Willis who we all know as "John McClane" of the Die Hard series. It seems that the daddy's little girl is all grown up as she has made a mark recently by winning the 20th season of Dancing with the Stars. If you have watched her perform, then, you must be wondering what the secret behind her good looks is? Well, it's not only the great genes but something more. What's that? Read on to know.
She Likes a Purpose
As reported by EOnline, the actress likes to do things that serves a purpose. So, she took up dancing as a form of exercise and entertainment because it gave her something back (And the results are amazing, we must add).
She Didn't Dance only for Her Body
The star has also admitted that she is fond of dancing not because she likes to have a toned body. It was not her core focus but just an added benefit as she is really fond of dancing.
Little Fondness for Treadmill
The pretty lady also said that she does not like running on a treadmill and perceives it as a monotonous job.
Feeling Confident
Rumer was also seen acknowledging the fact that she has a good body right now and has been taking it for granted. (which she intends to stop now, we suppose)
Diet Weaknesses
The great looking actress has also confessed that she has a particular fondness for French fries and can't resist them. Willis has also stated that she hasn't changed her diet much and French fries are a part of her meals more often than not. She even hunts up the best places that serve French fries as she can't seem to get over her love for them. The gorgeous dancer also has a fondness for Haribo gummy bears and it helps her to pamper her sweet tooth.
Diet Habits
If you are wondering that if Rumer has got such a great body by eating French fries and gummy bears, then you too can indulge in any of the food fantasies, then you are not altogether correct.
The fact is that the talented actress has been very conscious of her diet habits since long. She stays away from eating gluten and dairy products as well as red meat. Her resistance to these food items is the main reason for her being in great shape, she told People.
Diet Secrets
Willis has also revealed that her diet usually consists of chicken, leafy greens, and avocados, which are great health choices. Don't you think?
Tough Routine Helps
The daughter of Demi Moore and Bruce Willis has also divulged that though she wasn't fond of exercising in the past, but now, she rehearses for at least four to five hours a day, which too plays a vital role in keeping her in shape.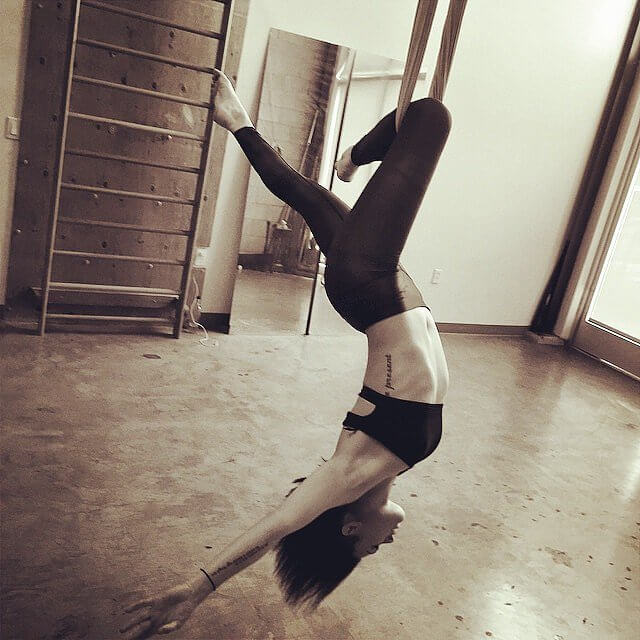 Health Regrets
The appealing dancer also accepts that she is a bit skinny and she wants to work more towards shaping her abs and her back.
Her Experience of Struggling with her Body Image
In an interview with Glamour, the fabulous dancer has affirmed that she had a tough time accepting her body image. The beauty has said that she had no boobs or butt and looked tiny and androgynous for a long period of time.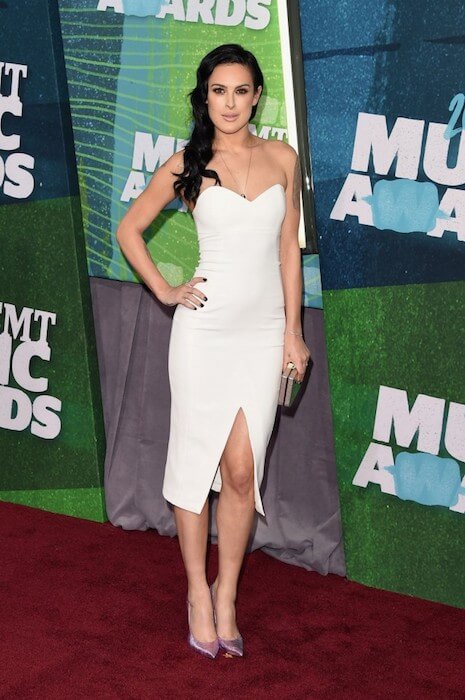 Some Tips for the Fans
Don't Bother About Looks
Rumer wants her fans to be confident of themselves and not make the same mistake as she did. She wants them to achieve their dreams as it will boost their confidence and that's more important than a perfect figure and a beautiful face.
Be More Tolerant and Acceptable
The famous celebrity has also urged her fans to accept who they are and consider themselves beautiful. She also wants everyone to be more tolerant of others and stop criticizing others because life is hard enough even without that. We totally agree with you Rumer.