Sam Faiers is one of those celebrities who has always been clear on the fitness path they need to take and followed it perfectly. She is dedicated to staying fit and takes special measures for that daily. Her focus is always on eating healthily. She also lost a lot of baby weight this year (in 2016) and the results she got are awesome. Here, we have a look at her workout fundas, her diet plan, and her post-baby weight loss methods.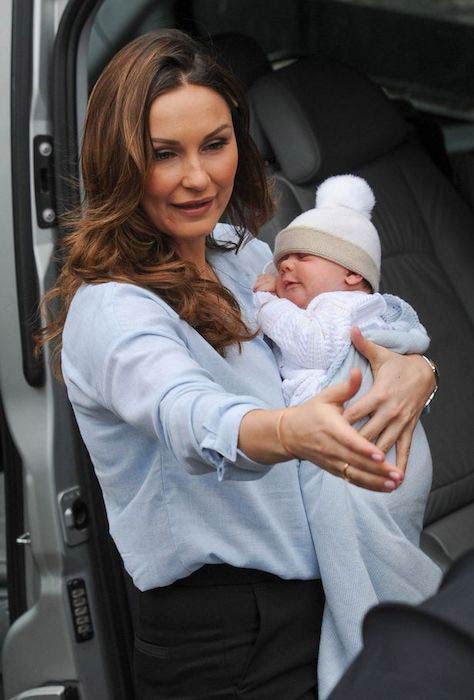 Workout Secrets
The diva told CelebsNow recently that she prefers at home toning as a workout method. She really doesn't have a bum so she has to squat and work her butt for about 20 minutes.
Favorite Body Part
The favorite body part of the reality TV star is her stomach. The worst is her bum but she works at it to keep it good. (We think it looks great Sam!!)
Christmas Guilty Food Pleasure
The stunner says that all the nibbles like nuts, bits, mince pies are her Christmas guilty food pleasure.
Crimbo Tipple
The mother of one says that her crimbo tipple is a glass of Prosecco.
Health Apps
The health app used by the girlfriend of Paul Knightley is Jason Vale Juice app because she has got the juicer at her home. She and her boyfriend are really into juicing.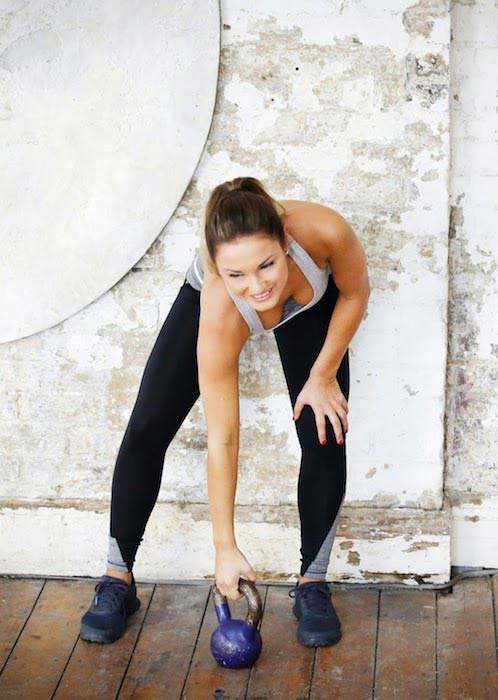 Favorite Food
The former glamor model says that she loves avocado. She didn't like it before she got pregnant but now, she has it every day.
Diet Plan
The exact diet plan of the fashion blogger is mentioned right here:
Breakfast
She kicks off her days with some eggs with toast, tomatoes, asparagus, and avocado.
Lunch
During lunch, she enjoys some chicken with rice, onion, tomato and salad.
Dinner
At suppertime, the Brentwood-born has chicken madras with brown rice. She follows it up with some homemade ice cream.
Snacks
When in a mood for munching, the beauty has some fruit or hummus with celery and cucumber.
Losing Baby Weight
Now that you have learned the diet plan of the author, it's time to learn about how she got rid of her pregnancy weight. For the first six months after the birth, she didn't lose much weight but it has started to fall off her now. Her two main secrets are healthy eating and breastfeeding, which she is still doing.
Feeling Strange
The beautician says that her body has changed after having a baby and it feels strange to be back in a bikini. In an interview given a few months back, she revealed that she felt really confident about her figure and that she is proud of herself. Sam managed to fit back into size 8 jeans just a few months after the baby's arrival which made her feel great. She also adds that breastfeeding has helped her tummy to reduce.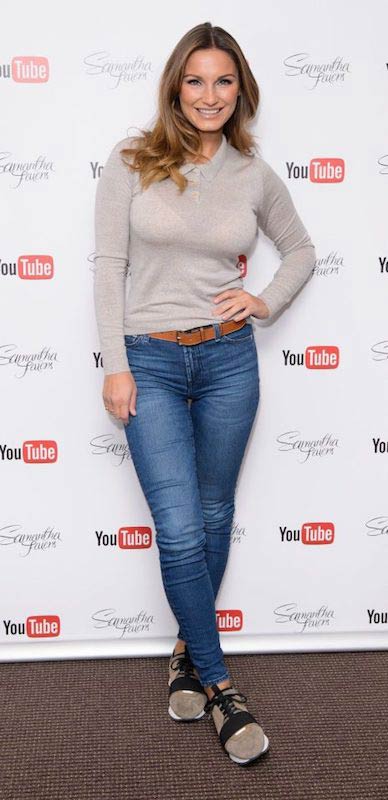 No Pressure
The green-eyed beauty also stated that she has not put any pressure on herself to be back in good shape. She is eating healthily because she wants to pass on only the best nutrients to her kid. She is also preparing her meals from scratch which boosted her health too.
Post-Pregnancy Workouts
The former TOWIE (2010-Present) star admits that she trained with trainer Claudia Attridge after her post-baby GP check. They worked out for three times a week for an hour. During these sessions, the focus was on a mixture of cardio and body weight exercises that made her feel fit and energized.
No Workouts While Pregnant
The ombre-haired beauty also confessed that she didn't workout at all when she was pregnant. So returning to workouts after having the baby was a good experience for her. Since the arrival of her baby, she has been working out in front of him. He either watches her or dozes off when she is working out.
Motivator
The sister of Billie Faiers says that her boyfriend, Paul has been a great influence and motivator for her to get rid of her post-pregnancy weight. He felt proud of her when she got into fitness again, so soon after the birth. As he also loves going to the gym, they are healthy together. He also encourages her to do better. (Awww….that's adorable!!!)
Did you like Sam Faiers Diet Plan and Workout Secrets? If so, you can follow her on Instagram, Twitter, and YouTube for more interesting fitness advice.