Sassy Gregson-Williams is a former professional ballerina who has attracted positive attention for her healthy lifestyle. However, she wasn't always so fitness oriented and there was a time in her life when she made very wrong choices when it came to her fitness. If you want to know about her workout and diet plan and how she got over a bad phase in life that impacted her fitness, then do read on.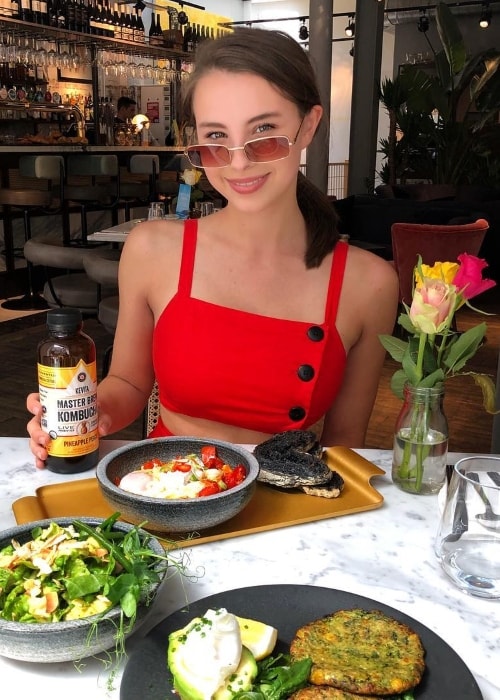 Controlled Diet
The diva has admitted that she has terrible eczema that is controlled better if she sticks to a dairy-free and low-sugar diet. She sees food as a fuel that nourishes her body to perform well not only in the workout studio but also in her daily life.
Diet Plan
Breakfast
The breakfast usually consists of an omelet loaded with healthy options like spinach, mushrooms, basil, and garlic.
Mid-Morning Snack
When in a mood to munch, she opts for a green smoothie that is prepared with some kale, spinach, half a banana, one serving of vanilla protein, and a quarter of an avocado.
Lunch
She prepares her salads on Sundays and has them during weekdays. Some of the salads she prefers are beetroot and quinoa salad, Mexican bean salad, and even leftover dips with a few roasted vegetables.
Afternoon Snack
If she wants to munch again after lunch, she opts for crudités or seaweed or roasted nuts /seeds.
Dinner
She has a plant-based burger with some sweet potato, spicy roasted broccoli, and a big salad.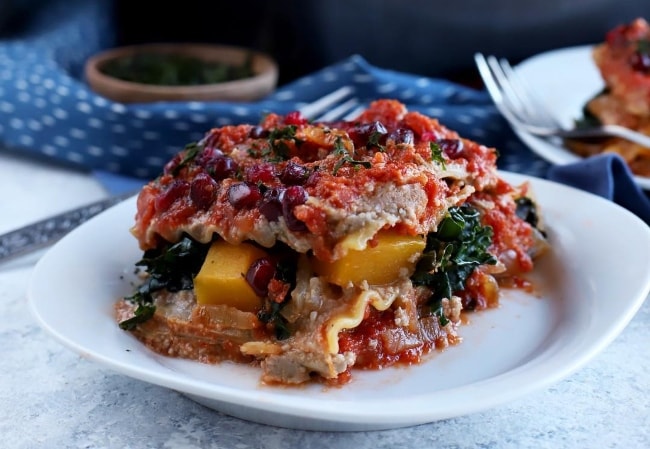 Workout Plan
Like many of us, Sassy doesn't have a lot of free time to exercise so she prefers to do quick and easy workout sessions that can be done in 10-20 minutes. Ballet is the key part of her workout routine as it lets her increase core strength, boost balance, improve posture, and enhance flexibility. She exercises for around 30 to 45 minutes every day to have a fitter 2019.
Fitness Tips for Fans
She suggests that people can try a workout sequence from her Naturally Sassy app as well as the online studio. It will ensure that you use your body as resistance to create strong muscles and burn fat. The ballet-based moves will help you to get in touch with your body in an elegant way and your confidence level will also increase. She likes it when people tell her how Ballet Blast allows them to carry themselves higher and how great they feel when they try and succeed in doing a difficult exercise.
Foods for a Busy Day
When she is too busy to spend a lot of time in the kitchen, she opts for simple options like green smoothies, loaded salads, chopped vegetables with garlic hummus, rainbow stir-fry, quinoa chili, and stuffed sweet potatoes. She ensures that every meal that she has includes vegetables and a source of fats and protein. Her pantry also contains coconut oil, tamari, liquid aminos, apple cider vinegar, sriracha, chili flakes, and roasted sesame seeds. When she is busy, she also combines breakfast and lunch and has smaller eating windows between meals. This trick helps her with her schedule and aids the digestion as well.
Relaxation Technique
When in a mood to relax, Gregson-Williams ends the day with a dip at the beach near her office. If she is at home, she has an Epsom salt bath and rolls on a foam roller to release tension. She also likes to cook meals for her buddies as it has a therapeutic effect on her.
The Bad Phase
Though it is evident that Sassy is leading a healthy life now, it wasn't always the same. She left school at the age of 14 to be a professional dancer and succeeded in it too. However, when she was in her teens, her self confidence was not as high as it is today. Things were alright while she was performing but as soon as the curtains dropped, she felt pressurized to look good. Things got so out of hands that she didn't eat much and depended on granola and sugary foods to get through her performances and rehearsals. She also assumed that low-fat foods would help her get a slim ballet body which would further help her in landing roles.
Things turned from bad to worse during a dance program in San Francisco when she rolled over her ankle and teared up her ligaments. The injury forced her to quit dancing for a while and she was so desperate to get back to it that she opted for steroid shots in the ankle, pushed through the pain to dance again, and didn't eat well. She was moving towards depression which she didn't even realize at the time.
The Savior
Thankfully, Sassy's sister turned out to be her savior because she suggested her to start eating real and nutrient dense foods (in the right quantity) if she wanted to feel like herself, take care of herself, stop frequent injuries, and be a professional dancer again. The words of her sister worked like magic for Sassy and she started researching about nutrition and learned how whole grains, fruits, vegetables, and lean proteins were reliable options for anyone switching to a healthy life. She had practiced veganism for a year when she was 15 and the memory of how good she felt at that time helped her to eliminate refined sugars from her diet and swap them with grains, fresh produce, and other whole foods.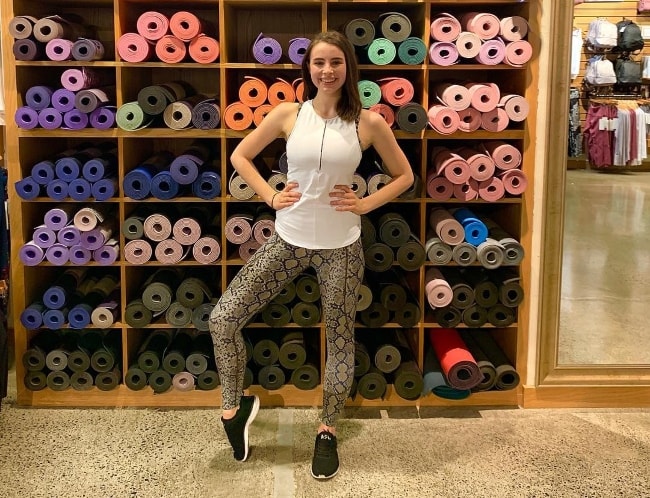 The beauty became a vegan for a year and then added fish to her diet to get the extra protein for those energetic performances. She also worked with a therapist to get over the injury. The combination of good diet, rest, and therapy have helped her to feel stronger and more connected to her body. It has also helped her to avoid further injuries. Now, she doesn't feel the pressure to have a ballerina body and focuses on feeling great about herself by taking care of her body.
Featured Image by Sassy Gregson-Williams / Instagram