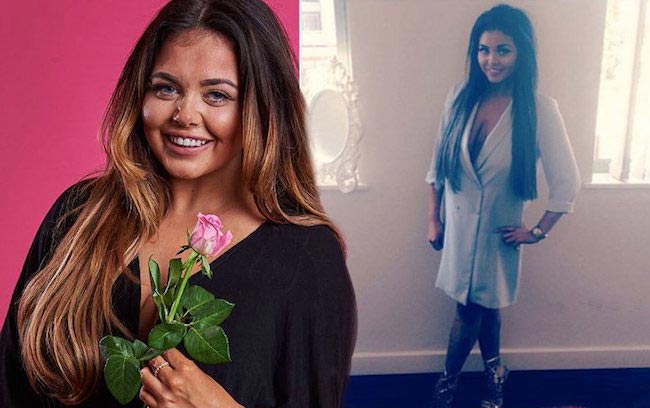 Scarlett Moffatt has been known as a couch potato from Gogglebox (2013-Present) but she is not looking like a couch potato anymore. She has transformed her figure after vowing it in the beginning of this year.
[toc]
We have seen her shrinking before our eyes and we are glad to tell you that she took the classic and reliable route for her weight loss. She lost two stone in 4 months by opting for a combo of regular exercise and making healthy food choices.
Learn all about her weight loss journey over here.
Scarlett Moffatt 2016 Weight Loss Secrets
Enjoying Weight Loss Success
The telly star had ballooned to size 16 and wasn't happy about it. She is now glad that her efforts were fruitful and can't help but show it off on social media platforms. The beauty recently admitted that she is glad she doesn't have a moon shaped head anymore. She is also wearing figure-hugging clothes after a span of many years.
The Realization
If you are wondering why Scarlett suddenly decided to lose weight, then you might want to know she did it due to health reasons. When she visited her doctor a few months back, the doctor told her that she was obese and was at high risk of being a victim of Type 2 diabetes. This news shook her up and she decided to do something about it.
Workout Routine
The current love interest of Luke Crodden has been working out regularly for the past few months. She admits that she stopped exercising when she was a student. She indulged in a lot of unhealthy foods like kebabs and alcohol back then.
Now, the diva likes to workout at least three times a week. Her preferred form of exercise is high-intensity training. She also confessed that she likes working out with her boyfriend because he is super fit. His fitness helps her to get the motivation to sweat it harder in the gym.
Inspiring Others
Apart from looking hot these days, the TV celebrity is often seen inspiring other people to workout via her social media profiles. She does that by sharing pictures of her own workouts and quotes like "Never ever thought I'd say this… I'm enjoying exercising!! Interval training is the way forward like #feelingcanny" and "Time to get fit. I can do this #fitness."
Diet Secrets
Moffatt accepted that fad diets were not an option for her as she is a proper foodie. Her diet secrets for weight loss revolved around cutting down on the bad stuff. She has cut down to one Greggs pie a week and she has switched the king-size Snickers bar with a normal sized bar. She also confesses that she has reduced eating the wrong food like cake and chips.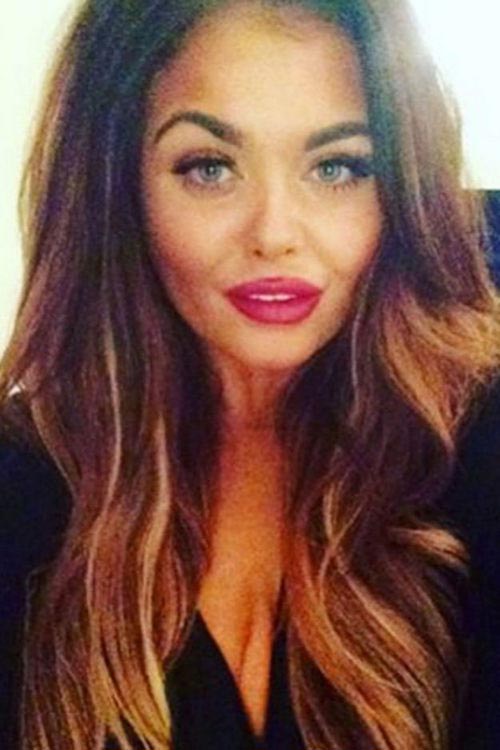 Diet Indulgence
Even after placing varied diet restrictions on herself, the dark-haired beauty admits that she is not living off the hot water, maple syrup, and cayenne pepper. She is now focused on eating everything in moderation and says that she indulges in cake sometimes. Still, she keeps an eye on what she eats even when she is breaking the rules and avoids having a week's worth of calories in one meal.
Dealing with Body Shamers
The lovely lady has a unique way of dealing with body shamers. She says that there are enough problems in the world today and one must not add to it by criticizing others. Our focus should be on helping one another and stop being negative. She said all this when she was facing heat over the size and sagginess of her breasts in a picture posted on social media.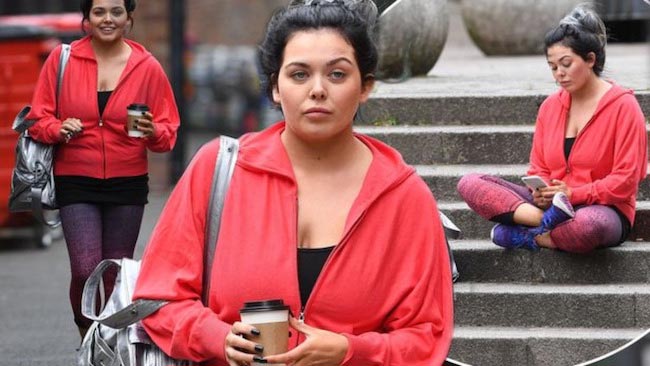 No Plastic Surgery
There have been speculations that the TV critic had undergone a plastic surgery to plump up her lips. She rubbished it recently by taking help of social media again when she posted two selfies and one of them was without a trace of makeup. She wrote alongside that post that she was using makeup to make her lips look pouty and has not undergone any lip surgery. The stunner added that her lips are so gorgeous due to the right use of lip liner and matte lipstick.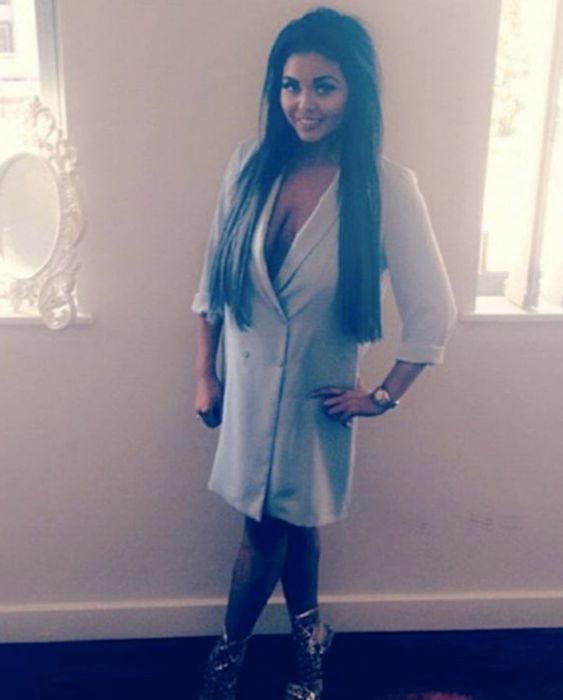 Future Plans
The pretty star has started documenting her weight loss journey and her image overhaul. She plans to turn it into a DVD that will be released around this Christmas (in 2016). Would you buy it?
Scarlett Moffatt Fitness Approach 2018
Feeling Happier
While in 2016, Scarlett gained fame for dropping to a size 8 from size 18 and releasing a fitness DVD, she is now getting all the attention for finding balance in her life. She says that when she was focused on staying slim, it hampered her social life as she didn't want to go out with friends for a fear of having to eat outside.
Now, she has found the balance where she likes food and likes hitting the gym as well. She is not only happy with her body but is happy with her life as a whole.
Training Hard
The presenter is still training hard and is focused on training for the Great North Run to be organized in September 2018. Apart from going to the gym, she stays healthy by making the right choices like taking the stairs when possible.
Seeing the Positives
Though some people believe that her SuperSlim Me DVD seems like a waste now, the diva says that it was a good thing because it encouraged people to exercise. She says if a person (who was physically inactive before) followed that DVD just once a week, it is a good thing.
Dealing with Trolls
As the stunner was many times trolled for editing her pictures, she found it suitable to discuss the matter. She stated that she has never edited the photos. In fact, she believes in posting no-makeup photos because she wants people to know what she looks like. She knows that she has spots and stuff and she is perfectly okay with that because it makes her normal like other people.
Getting Compliments
Moffatt also shared that when people come up to her and tell her that she is not as fat in real life, it makes her feel good.
Mental Health Issues
Even before getting all the fame, the beauty suffered from mental issues that were triggered due to the pressure of social media. She admits to suffering from anxiety and panic attacks since she was 12.
Unfortunately, these attacks even bother her now. The last time she felt scared was when she had to see Ed Sheeran. She got anxious about it and didn't go to St James Park. She regrets that decision now.
Finding Happiness
Though regaining her self-esteem might seem to be a tough thing for the lady, she says that she is getting there. In her opinion, no one is as confident as they seem. Sometimes she has bad days, sometimes she has good days. But the crux is that she is happy, and at the end of the day, it matters the most.