We all love the Waka Waka girl, not only because she is an amazing singer, songwriter, dancer, record producer, choreographer and model (phew!! that's a mouthful), but Shakira looks amazingly good too. She has a well-toned body that draws a lot of attention and she moves like lightning on the stage. Of course, her abs look wonderful too.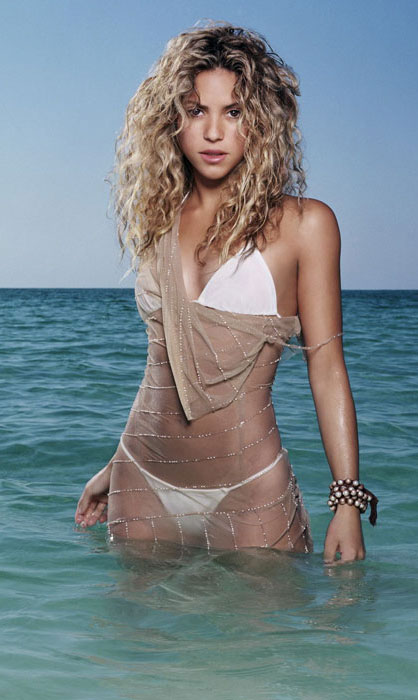 When she had her first baby Milan Piqué Mebarak with popular soccer player, Gerard Piqué, people had doubts about her getting back in shape. But she managed it nicely and shut the mouth of all the critics. Now the momma of another baby boy Sasha Piqué Mebarak seems determined to repeat that history again and we must say she is doing it quite well.
The Colombian singer is very proud to have her second son and happily shared his pictures with the world recently. As a fan of the popular singer you must know that she is a UNICEF Goodwill Ambassador and showed her support to the cause of helping malnourished children around the world, by sharing the pics of her baby through her UNICEF World Baby Shower website.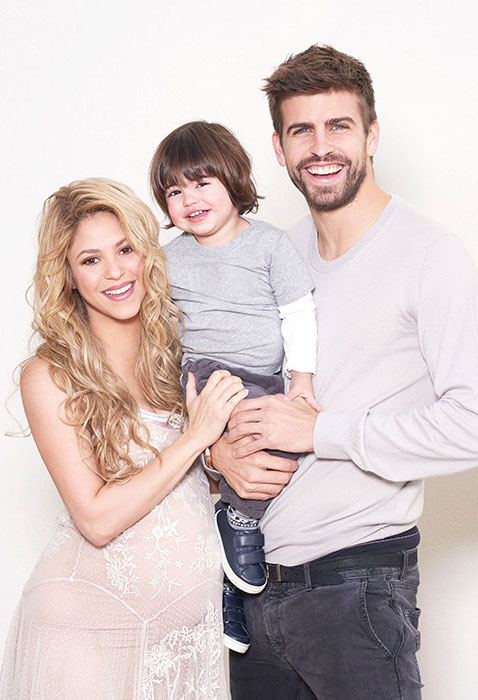 If the reports are to be believed, Shakira has also started taking steps to get back in shape only a few weeks after giving birth to the adorable Sasha Piqué Mebarak. She has sought the help of the celebrity trainer Anna Kaiser of AKT InMotion, who is supposedly traveling to Spain, to lend Shakira a hand in her workout efforts.
Shakira thinks that Sasha looks like his dad. She shared a picture on Instagram which showed two photos, one is the childhood image of Gerard Piqué and the second is of her two-month-old boy. We must say the resemblance is striking. The hot singer also said that her pregnancy was a bit easier this time around as she has gained experience with Milan Piqué Mebarak. She said –
"I felt more confident. The questions that kept me up at night with my first now seem more manageable and I have more perspective about their importance in the bigger picture."
Shakira's Workout Plan
It is believed that Kaiser will devise a customized workout routine for the popular singer that will include high-intensity cardio dance routines and strength training. The workout would probably include a lot of fun too as Anna and Shakira are close friends too. We, the hard-core fans of Shakira also believe that the diva would get back in shape in a few weeks time by repeating history. (Anna helped Shakira to get rid of pregnancy weight after the birth of Milan Piqué Mebarak too).
It should be added that Shakira loves being a mom. She was earlier quoted saying that 'Motherhood is everything to me.' The Grammy Award Winner plans to have many more babies in the future as well. In another interview, the music sensation said –
"I would love to have eight or nine kids with Gerard. My own fútbol team."
We can only hope that Shakira will seek Anna's help after every baby so that we can see her move on the stage with the smoking hot body for years to come.
Though people believe that pregnancy may lead to a lot of weight issues, Shakira didn't seem to be having a lot of them. Shakira was seen having lunch with her family at a restaurant in Barcelona. She looked fabulous despite the fact that she was spotted in the restaurant only a few days (less than two weeks), after giving birth to Sasha.
We'd like to conclude this write-up by giving you an amazing tip. If you are curious about the workout routine that's yet to be designed only for Shakira, then it would be smart to follow Anna on Instagram as she regularly puts up interesting pictures over there. You never know which of the exercises may come handy to you and help you get in great shape like Shakira. Just keep trying and we are sure you'll be as fit as Shakira one day.