Shay Mitchell is one of the few celebrities who take fitness seriously and can go to any extent to stay fit and healthy. She recently proved that by hitting the gym and taking a tiring journey to meet this obligation. Here, you can find out more about that journey, her current workout routine, her thoughts on food stress and her emphasis on optimism. Simply scroll down.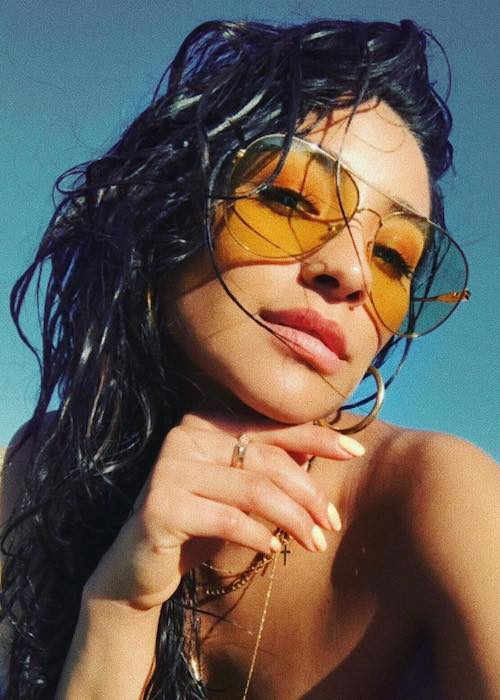 Dedication to Fitness
The Pretty Liars (2010-2017) alum proved her love for fitness by driving for more than an hour, despite the fact that she was jet-lagged and was sore from another workout with Jay Cruz (one day before), just to hit the gym with her trainer Kira Stokes.
The Appreciation
Appreciating the star, Stokes said that no person could outwork her and she was very impressed with how she turned up for the workout despite such circumstances. She added that the beauty is the proof that if you want to stay fit, you make it work no matter how hard the situation is. The fitness trainer said that she herself would have done the same thing because she is also very dedicated to fitness.
The Workout
The workout, the duo did when Shay reached the gym, was a full body blast that lasted two hours and was worth her while. This unique workout started with 25 minutes of high-intensity cardio because the Canadian actress loves to sweat via cardio.
After that, they did some athletic drills. It included lateral shuffles, high knees, jump roping and butt kicks. Then, they did some isolation exercises with compound movements. In between the circuits, she also jumped rope to keep the heart rate up.
Every circuit included a compound strength move like a plyometric or power exercises such as push up on Bosu ball, burpees, and posterior-chain move. It also included upper-body weight isolation or dumbbell isolation like the lunge pull by using a cable or a cardio exercise like sliders on a floor by using a towel.
A Natural Athlete
The trainer also says that the model has the mindset of an athlete and trains like one. She also said that people should be inspired by the celebrity's dedication to fitness and motivate themselves to follow her footsteps.
Feeling Her Best
Mitchell is so dedicated to fitness that she stated she feels most beautiful not when she is all glammed up for an event, instead, she feels the most beautiful when she is sweaty and doesn't have any makeup on after a workout session. She also likes pushing herself very hard. Testing her limits makes her feel good.
Workout Routine
The workout routine of the author includes working out at least 3 times a week. She is a big fan of boxing as it helps her to clear her head completely. She also likes spin classes because it helps her generate a lot of sweat.
Like many other celebs, she is also a fan of Barry's Bootcamp because it challenges her competitive streak and makes her run more. She also likes outperforming herself and setting new records.
No Food Stress
The entrepreneur says that she eats a lot and eats whatever she feels like, even pizza. She also has a lot of snacks like popcorn, chips, veggies, and hummus sandwich or guacamole. The reasoning for this unhealthy habit is that she outperforms the bad food eating habits in the gym and works so hard that she compensates for every bite. She also never stresses about what she is eating and owns it even after having pizza.
Be Optimistic
The sister of Sean Mitchell is a fan of being optimistic, and it helps her to stay confident. Like many of us, she too admits to having insecurities, but she never lets them overpower her life. Instead, she focuses on her strengths. This helps her to try new things in life. She believes that even if you fail, you should not regret it but consider it as a learning experience.
Featured Image by Shay Mitchell / Instagram