Shay Mitchell is one fit celebrity we all like. Her Instagram page is among the most inspiring ones as she constantly motivates people to stay fit via it. If you are also a fan of the stunner then, it is the time you can learn about her exact workout routine and her key fitness secrets. As the fitness secrets involve indulging in pizza, pasta, and French fries, we are sure you will want to learn more about them. Keep scrolling and have a good read.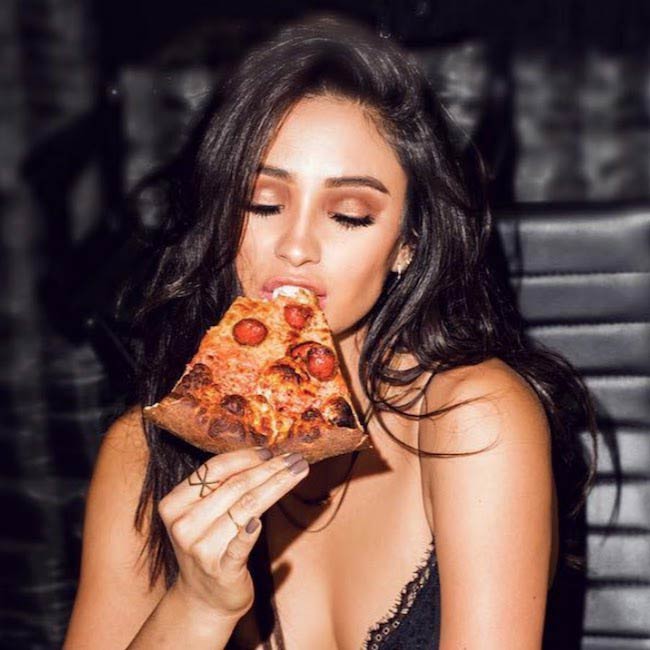 Importance of a Workout
The Canadian actress says that she likes working out because she feels best after a great workout. She says doing a workout is extremely important as it releases endorphins. It is also a great activity you can do with friends.
Workout Routine
If you follow the model on social media, you already know that she is a big fan of cardio and boxing classes. Her workout routine involves around other classes as well. Apart from boxing, she packs in hot yoga and hot yoga classes into her workout routine. She also does hiking at least two or three times a week. She also attends spinning indoors and usually does double classes on a Saturday. Riding a bike, running on sand or just running on stairs are also her preferred workout options.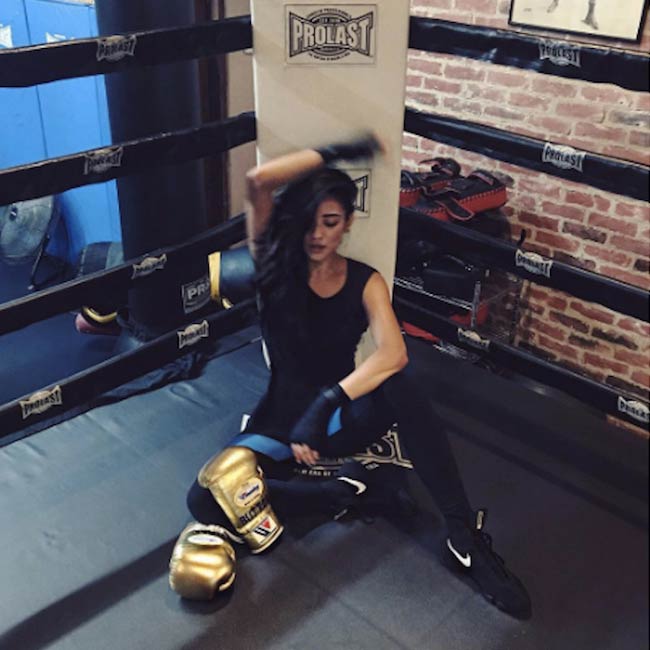 Not So Preferred Workout
The only workout the author doesn't like much is running outside. She is also not a big fan of heavyweight workouts. But she knows that both these forms of exercises are important and suggests you do them if you need them.
No Excuses
The brunette thinks that there is no excuse for not working out. You can do a good workout with jump rope if you need to work out without being a member of the gym or any classes. She also suggests using a couch or even a chair to do pushups.
Favorite Body Part
She likes her legs the best because they get her around.
Staying Fit While Traveling
When the hottie has to maintain her fitness during a traveling schedule, she checks into hotel gyms. If she is visiting New York, she sticks to a boutique hotel with a sick gym. Even if you don't want to go to hotel gyms, there are so many exercises you can try like a jumping rope in the hotel room, using furniture sliders or lifting weights that are heavy if you don't have weights with you.
Changing Workouts
The TV celebrity believes in switching up her workout routine often because she thinks it confuses her muscles. She wants to try workouts like surfboard classes and aerial yoga in the near future. She suggests that you should try as many workout options available until you find the workouts you like the best.
Loving Her Shape
Mitchell admitted that she loves her shape because she has worked for it by eating right and working out hard. You only get the body once, so you should be proud of what you have. Being stronger is a good thing but being dissatisfied with your body is not. In her opinion, being fit is vital than what you physically look like. She never tried to be skinny but always tried to be stronger and that should be your goal as well. She feels amazing after every workout as the sweat that comes off says that she worked hard and is getting stronger.
She never tried to be skinny but always tried to be stronger and that should be your goal as well. She feels amazing after every workout as the sweat that comes off says that she worked hard and is getting stronger.
Why Should You Unplug?
The brown-eyed beauty says that every one of us is too busy these days. So, all people should unplug for an hour. During this time, your brain should be relaxed and you should focus on being healthy. To unplug, she uses the meditative component that's a major part of hot yoga. She appreciates the moments when she is detached from everything else.
Being Healthy in Summer
The pretty lady says that summer is her favorite season as she likes hosting parties with friends. A food she sticks to during summer is Kobe beef burger with a Sriracha aioli. After indulging in it, she goes for a walk and just enjoys the beautiful summer days.
Diet Indulgence
The Pretty Little Liars (2010-2017) star likes to indulge in a vast variety of foods like chips, pizza, pasta, French fries etc. but she believes in having everything in moderation. Also, when she indulges, she never regrets it. Instead, she works hard in the gym next day to avoid the guilt. She thinks that if you stress about indulging, it would be bad for you as it will increase your cortisol levels.
Beauty Secrets
The entrepreneur also believes that healthy skin care routine is as important as fitness. So she never forgets to remove her makeup and uses Bioré's Self Heating One Minute Mask. She also shared a useful beauty tip. If you have puffy eyes in the mornings, you can get rid of them by using spoons that are kept overnight in the freezer.
Simple Lifestyle Tip
If you have trouble waking yourself up in the morning, you should hang over the side of the bed as it will help with the blood flow and wake you up.