Sherri Shepherd is one of those celebrities who love completely and can do anything for the ones they love. She has proven that by altering her lifestyle completely and changing her diet for the love of her son who feared that she might not live for long if she lived an unhealthy life. Her determination and commitment have paid off spectacularly because she is now fitter and has lost 25 lbs. in just a few months. If you are curious to know Sherri Shepherd's weight loss secrets, just keep scrolling.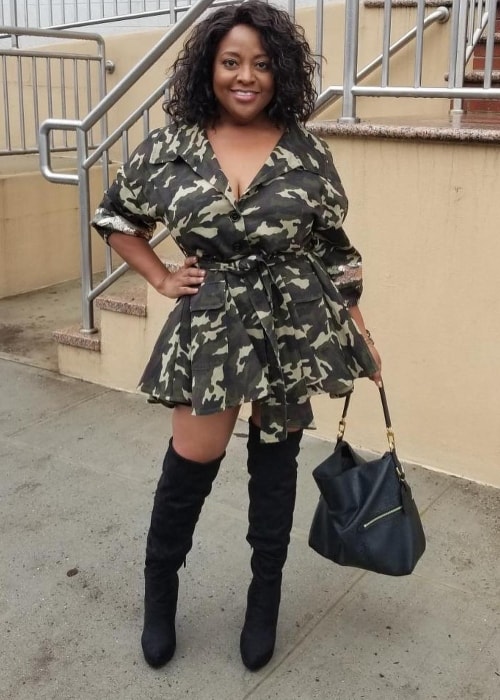 The Motivator
The biggest motivator that prompted the star to lose weight was the fear of her 13-year-old son that she wouldn't live much longer and he will be left alone in the world. She realized that her son's fears were not altogether wrong and decided to change her lifestyle and eating habits. She truly believes that living for someone you love is far more difficult than dying for someone you love. Like every mother, she wants to live for a long time to take care of her son.
Key Changes
Since the moment her son asked her to live for him, she has made drastic changes to her life. She has stopped eating sugar and it has been more than 280 days since she last had sugar. In her opinion, her son matters more to her than sugar. The results of the change have been visible because she lost 30 pounds before shooting for the Netflix series, Mr. Iglesias.
The Happiness
Though the results of her new diet have pleased her, what pleases her more is the happiness she sees on her son's face when he sees her becoming fitter. She is also gladdened by the fact that she will spend more time with her son if she is fitter. Fitness has also helped her to have more energy during the shoots and allows her to stand for hours without getting tired.
Inspiring Others
As a celebrity, Sherri knows that she inspires other people. She suggests that people who intend to lose weight like her should actually commit to loving themselves. Women don't usually make the time to love and appreciate themselves and then regret it. You can also set different perks when you decide to get fitter. The perks may vary from the ability to wear cuter clothes or having the energy to do anything you want. You should also remember that there are people who depend on you. Therefore, you need to be fit and strong for their sake as well.
The Special Memory
Shepherd is not only inspiring her fans to stay fit, but she is also inspiring other celebrities as well. The other day, Aretha Franklin called her and asked her advice on what to eat because she was pre-diabetic. The Queen of Soul asked Sherri whether having mac & cheese, vegetables, and ribs is fine or not. The comedian suggested that the singer should get rid of macaroni and cheese but Aretha denied the change because it was her favorite. Franklin trusted Sherri for advice because she had written a book entitled Plan D: How to Lose Weight and Beat Diabetes (Even If You Don't Have It) in 2013 that explained her struggle with Type 2 Diabetes.
Featured Image by Sherri Shepherd / Instagram