Snezana Markoski who found love in the third season of The Bachelor Australia (2013-Present) is on cloud nine these days. She is about to be married to the love of her life, she has a charming 12-year old daughter, and she has given birth to her second daughter, Willow recently. Apart from being a celebrity, she is also an inspiration for millions of women who struggle to lose post-pregnancy weight as she is doing it the right way.
Pregnancy Exercises
The fiancé of fitness guru Sam Wood has always been inclined towards fitness, and she remained fit during her pregnancy by following the 28-pregnancy program as a part of which she moved safely and walked a lot.
She admits that all days were not perfect as some days she just curled up on the bed due to sickness and some days, she did an excellent home workout. Though she became pregnant after a gap of 12 years, she wasn't afraid of it because she knew she was healthier and was dedicated to looking after herself.
Motherhood is Inspiring
The TV star says that she feels quite amazing about what a body can do. She has always been maternal, it comes naturally to her, and she is proud of it.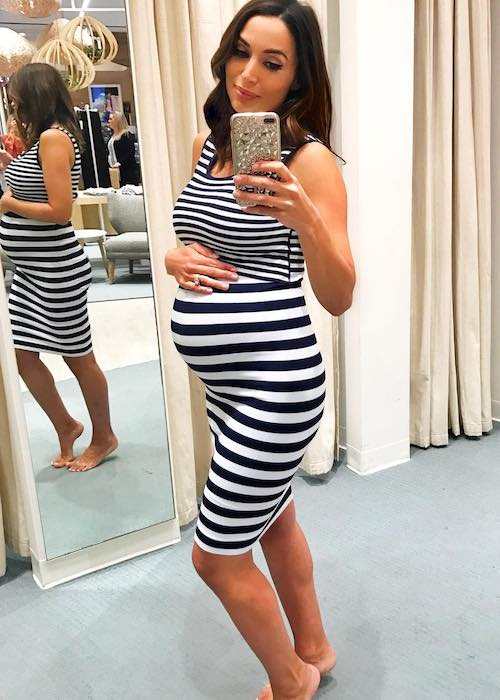 When to Start a Post Pregnancy Workout?
The diva had a natural birth and quick recovery which allowed her to go out with Willow in the pram quite early. She also started exercising five or six weeks post-partum but only when she had got approval from her doctor.
The Feelings
When she started exercising after this pregnancy, she felt excited and nervous. But she acted wisely and didn't overstretch her abilities. She knew that she could not work out like she did before the pregnancy and went slow. She also works out, even now, at her own pace and is taking one day at a time.
First Few Exercises
To ease into the post-pregnancy workout, the stunner did some light walking. She also opted for mixing up the workouts from the 28 post-natal program. Doing some light training at the gym with Sam was also a part of her fitness plan.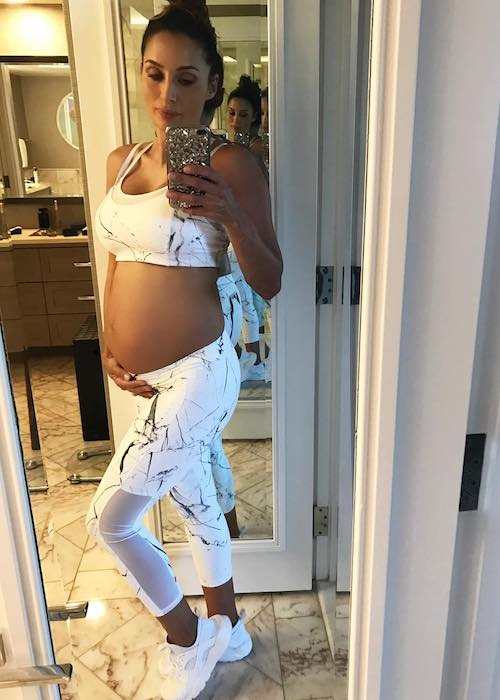 Don't Rush It
The beauty says that she didn't feel any pressure to bounce back because she is in the public eye. In her opinion, women, in general, feel the pressure to bounce back after a pregnancy. Her advice to women is that you should take it slow and work at your own pace. Remember that your body is unique and it might bounce back at a different rate than the others. Your focus should also be to get healthy for yourself and no one else.
More Energy
Snezana also says that exercising is vital because it boosts your energy levels. It also helps new mothers survive with little or no sleep. Exercise also makes you physically and mentally strong.
Wonderful Duo
Both, the mother and the daughter are doing fine. The new mum is more tired than usual.
Why is the Second Baby Special?
Sharing why having a second baby is a blessing, the TV personality said that she was more relaxed and kept a watch on exercise and nutrition habits which helped her to stay energized during and after the pregnancy. This energy now helps to keep up with both her girls.
Perfect Partner
Talking about a perfect partner, the lovely lady said that Sam is an incredible father to both her daughters. Seeing his love for both of them makes her feel great.
Want More? Read what Sam has to say about being fit in 2018.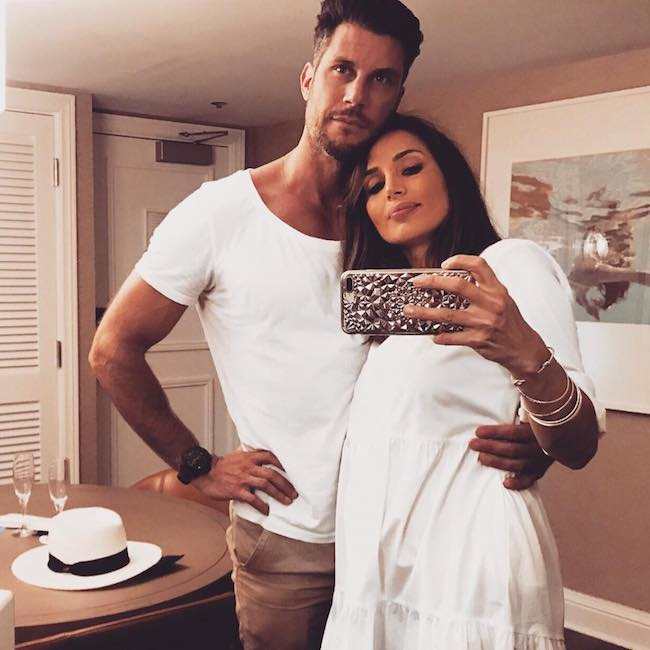 Sam's Fitness Tips
Be Patient
If you are a beginner to exercises or you are exercising after a gap, you should do light exercises and set low goals.
Just Move
You should try to move every day and eat real foods. Try to be good with it most of the times, and you will see results.
Progress Over Perfection
Seek progress in your fitness journey rather than perfection. Little steps matter a lot when you are going in the right direction.
Featured Image by Snezana Markoski / Instagram