We all know her as Penelope "Punky" Brewster, who entertained us via the popular sitcom Punky Brewster. She is an established actress, director and screenwriter who has proved that where there's a will, there's a way. After marrying Jason Goldberg, the pretty lady gave birth to three children, daughters Poet Sienna Rose and Jagger Joseph Blue, and son Lyric Sonny Roads. The mother of three recently decided to get back in shape and has achieved unbelievable results.
Well, we will not make you wait further from her secret and let you know how she achieved the incredible feat.
Her Journey
Nutrisystem Works
The talented actress has vowed to the fact that Nutrisystem actually works and it's the secret behind the stunning body, she is flaunting these days. Frye adopted the popular Nutrisystem diet in May 2014 and lost 40 pounds as a result. She also admitted to having better health overall after religiously following this amazing diet for a duration of one year.
Not Giving Up Sweets
The striking actress never gave up sweets and often indulged in desserts while she was on her weight loss journey.
Working Out Harder Than Ever
Soleil has confessed that she works out regularly with a trainer. She also believes in leading an active lifestyle that helps in keeping her in shape.
Preferred Exercises
The beauty has admitted that her preferred exercises include walking, biking and dancing.
Additional Exercise
Apart from spending time in a gym and in outdoor activities, the appealing lady claims to get ample workout at home as well. How? Well, by running after her children. This is an exercise every mother does and seems to be offering best results to Soleil, don't you think?
Inspiring the Family
Frye also revealed that she is losing weight in a healthy way and so, she is inspiring her family to eat a healthy meal too. She eats with her family and has never gone off food as she doesn't want to starve herself in front of her kids and put a bad example for them.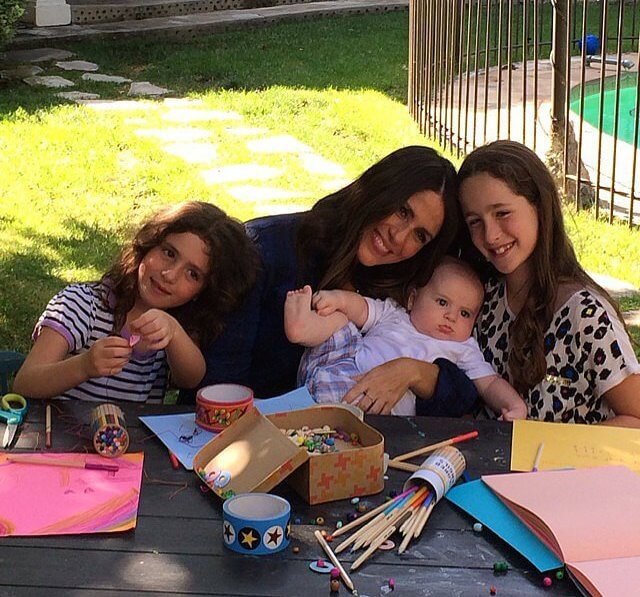 What's She Feeling About the New Look?
Amazing
As published by US Weekly, the stunning actress is feeling quite elated about her weight loss success. She was quoted saying "I feel amazing." Well, honestly, I think anyone does have the right to feel amazing after putting on such great efforts. Don't you agree?
Can't Resist a Bit of Show-Off
It should be added that Soleil has posted numerous photos of her new look on several social media platforms. She seems to get a thrill out of revealing her newly fabulous body. The gorgeous actress has also admitted that she is delighted to have the option of picking up from so many suits this summer because apparently she is quite ready to flaunt her body.
Not So Confident Earlier
Though, the successful actress has developed a liking for flaunting off her looks, it was not the case when she had a lot of baby weight. The actress admitted the idea of getting into a bath suit used to terrify her and she was a bit nervous about putting it on when she had lost only 23 pounds.
Inspiring Others
The doting mother has also acknowledged that she used to feel too bad about her weight issues. Soleil plans to inspire other moms to feel good about "who they are" and also wants to carry on the message that "empowering oneself is a great idea." She adds that she wants people to be the best version of themselves like she is feeling now.