Steph Wearne Workout Routine and Diet Plan For Her 2019 Wedding
Steph Wearne is a renowned nutritionist who follows a strict workout routine and diet plan to stay fit. Her efforts to stay healthy have increased in the last few months as she is preparing to get hitched in 2019 to the man she loves. Here, you can know about her workout routine and diet plan and learn how a nutritionist gears up for the D-Day. Remember, it's not easy!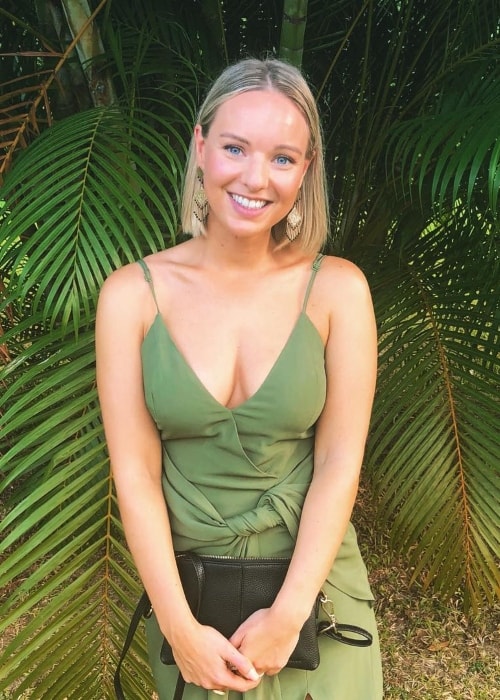 Wedding Day Goals
The diva has said that her main goals for the wedding day are to have a flat stomach, a smooth and glowing complexion, toned butt, arms and back, white teeth, and bright shiny eyes.
The Challenge
One of the challenges that she faces while following a healthy lifestyle on a daily basis is that she is prone to dermatitis and needs to undergo Lactobotanical peels and Dermapen sessions.
Diet Precautions
Due to her skin issue, she has to include marine collagen powder, zinc supplement, probiotics, evening primrose oil, and skin & nails supplements in her diet.
Diet Plan
Her diet plan includes having half a plate of vegetables during all the 3 meals i.e. breakfast, lunch, and dinner. She includes fermented foods like tempeh, Kim chi, kefir, kombucha, and sauerkraut to her diet and takes probiotics daily. She also has some herbal tea, bone broth, bitter greens, and cruciferous vegetables regularly. Drinking 2 to 3 liters of water daily is also essential for her.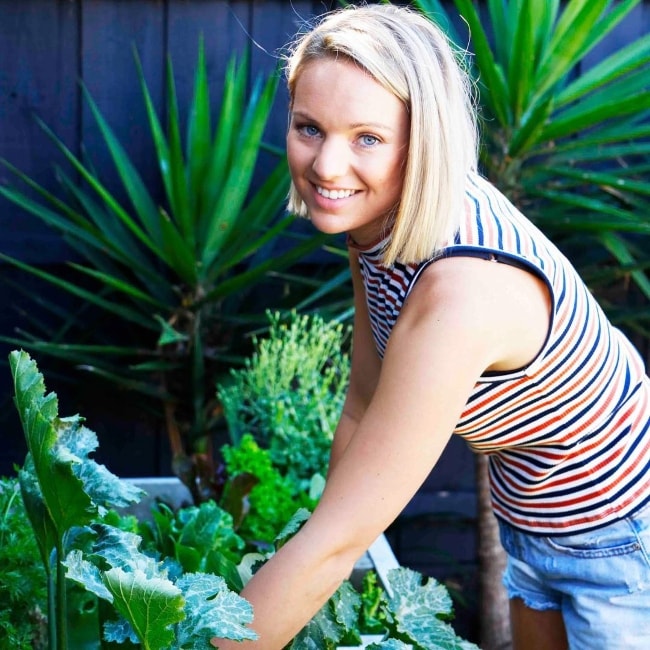 Workout Routine
The workout routine of the stunner includes training with her trainer fiancé, who has crafted for her various sessions which include heavy strength training, HIIT sessions, Pilates, and running.
Stress Reduction
To reduce the stress levels, she opts for popular methods like herbal tea consumption, warm baths, and meditation sessions.
Thoughts on Lattes
As lattes have become a vital debatable topic in the health arena, Steph has opened up about what she thinks about different lattes. Read on to know her expert opinion.
Matcha Lattes
Matcha comes into existence when green tea is finely crushed. It is loaded with antioxidants and can help boost concentration levels and focus with its natural slow release caffeine. This is a perfect beverage when you need to get a bit of energy boost without harmfully affecting your glucose levels or adrenals.
Turmeric Lattes
Turmeric is great for health, thanks to its anti-inflammatory properties. Add a bit of black pepper and coconut milk to make it healthier.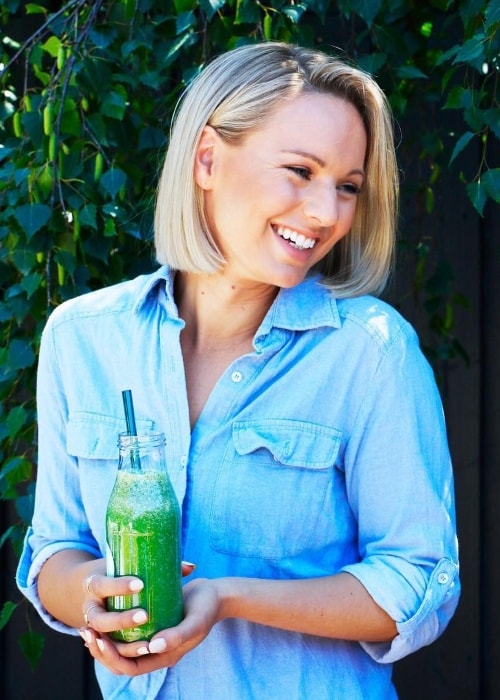 Blue Latte
Made with agave, blue algae, and coconut milk, this latte is loaded with vitamins, minerals, and amino acids. You can add it to your routine without much hesitation.
Beetroot Latte
The benefits of this latte are the same as that of having beetroots. Its consumption can reduce blood pressure and inflammation and it is a caffeine-free beverage that is loaded with vitamin C and antioxidants. Make sure you drink this pink latte regularly to reap its benefits.
Moon Milk
This latte is loaded with adaptogens that help you deal with stress. Though they are not easily available, when you get your hands on one, it's worth the effort.
A Good Option
Steph thinks that these lattes are better than caffeine loaded drinks like coffee because lattes are healthier and beneficial to the body. Just remember to have them while following a whole foods diet. After all, they won't do you much good if you accompany them with processed foods that are bad for your overall health and wellbeing.
How to Boost Gut Health?
Wearne opines that you can improve your gut health anytime you wish by depending on whole foods. Some of the foods that boost your gut health are fresh vegetables, fruits, nuts, seeds, legumes, whole grains, fish, yogurt, dairy, extra virgin olive oil, etc. Some other products worth a consideration are:
Kimchi
Having this Korean staple loaded with ferments and spicy cabbage and many other vegetables is a good option as it can help you maintain a healthy digestive system with ease.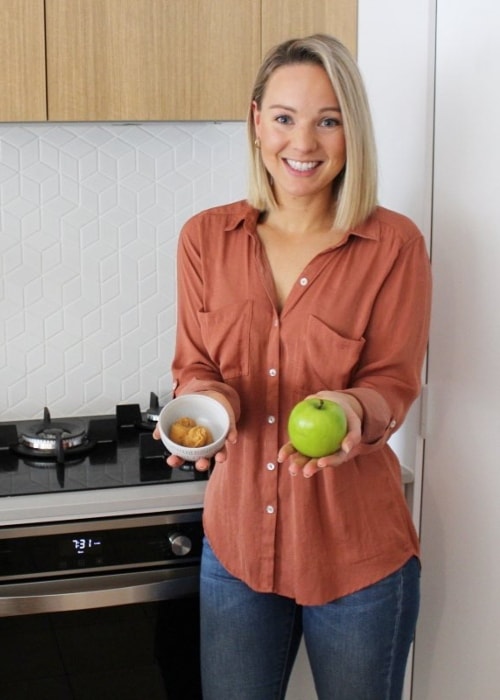 Resistant Starch
Foods like brown rice, oats, legumes, green bananas, undercooked pasta, cooked and cool potatoes are resistant starch. They help your bowel to carry out a number of functions like nutrient absorption.
Sauerkraut
It is fermented cabbage that is loaded with healthy bacteria which promote gut health.
Kombucha
This beverage, a fermented tea, is also loaded with gut-friendly bacteria.
Featured Image by Steph Wearne / Instagram