How Stephen Amell's Cousin Robbie Amell keeps life Simple and maintains conditioning that is better than fit!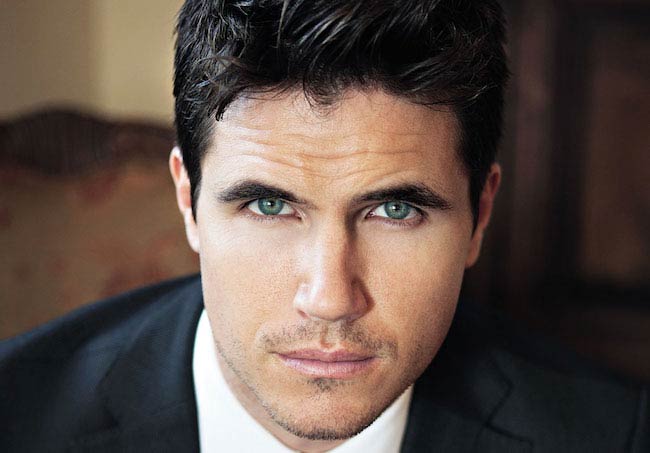 Robbie Amell is Stephen Amell's first cousin. They were close as kids when the school did not play a major role in their lives until Stephen entered high school while Robbie was still in elementary. The seven year age gap drifted them apart as they got older. They did not get to reconnect again until after Robbie signed up for a role in the feature film, Cheaper by the Dozen 2 (2005), surprising each other by their common interest in showbiz. They continued to work their way up in acting separately. Starting 2006, Robbie continued to increase his presence through TV movies and guest appearances in American shows returning on an ever more popular show with each passing year.
How did the two cousins get into an alliance?
Robbie earned his big break as the lead, Stephen Jameson on the CW show The Tomorrow People (2013), created by the makers of Arrow and The Vampire Diaries. Robbie and Stephen's paths crossed again as both became a part of the CW network.
Since both men currently play superheroes; Stephen as the Arrow and Robbie as Firestorm (the human torch), they have joined hands to promote each other's work as much as possible on social media and often connect with their fans together in live Q&A videos. Robbie's TV show The Flash and Stephen's Arrow are the shows that feature characters from the same universe. Their shared initiative does not just end there as both cousins starred and were executive producers on a short sci-fi action film Code 8 (2016). This collaboration surely will not be the last of these two brothers as together they make a strong, entertaining team and are likely to keep bringing their fans back to see more of them together. Catch a glimpse of their camaraderie in the following humorous video montage –
Robbie's action packed, drama-free life
Robbie's love life is totally uncomplicated. He started dating Canadian actress Italia Ricci when he was 20. He got engaged to her when he turned 26 and married her in 2016, soon after he turned 28. Strong emotional support from his family (he is very close to his mother), friends and girlfriend left him with plenty of energy to pursue fitness and self-development with absolute seriousness. He played ice-hockey till he was 17 and had his heart set on turning professional until a chance of audition for a movie completely changed his mind and decided to pursue acting full time.
Transition to Getting Ripped
Considering Robbie's lean, ripped frame, the CW network often scripts shirtless scenes for him in most episodes. When asked how he maintains himself, Robbie revealed that being an ice-hockey player, he always had good stamina and strength. But, high impact sports require athletes to have extra fat in their body for injury prevention. Once he quit the sport, he decided to go all out lean and being blessed with a high metabolism and love for an intense physical activity, losing body fat was not difficult. Robbie knows Break dancing, Muay-Thai and loves free-running as much as his cousin, Stephen.
What is free-running and why does Robbie recommend it?
Free-running evolved from Parkour, an obstacle course training born in France to move from point A to B in the most efficient way possible. As opposed to efficiency, free-running became a way for Parkour athletes to express themselves and showcase their skills. Each athlete uses his style of flips and jumps to bypass an obstacle be it a ledge, rail or wall. There are no rules, just an individual interpretation of the basic skills learned by using them in a different sequence than others.
Robbie found mental liberation and physical independence in pursuing this skill as now, he finds himself agile enough to nail his stunts on the sets. After learning the fundamental movements in a free-running gym, he experienced mental growth to conquer anxiety and lack of confidence to make a successful leap. Psychologically, it makes you a more action-oriented person in life as you don't let your inhibitions stop you from taking initiative.
It's not easy being a superhero!
In fact, it requires an insane amount of mental strength along with time and energy management. A typical hour long episode requires 15 hours of shooting in a single day. With the pressure to look fighting fit and ready with your lines, it takes a lot of discipline to watch your diet, sleep, workout routine and character preparation while shooting is on.
To stay in control of his training, Robbie often seeks the help of coach Chad Landers in Los Angeles, owner of PUSH Private Fitness and Strength Coach Lee Boyce when in Toronto and never misses out on his daily ritual of weight training even if late nights are the only time he gets to hit the gym.
Lee Boyce particularly, who is widely published in all the leading fitness magazines is extremely passionate about removing unnecessary complication from the world of strength and conditioning and actively tweets training tips on a daily basis on his twitter page.
Robbie, being a sincere follower never hesitates to promote Lee's blog or sharing the credit of his growing strength with both Chad Landers and Lee Boyce as he did while sharing his heavy, trap-bar deadlift on twitter.
Training like an 80's antagonist. @ChadLanders @coachleeboyce

Time to eat. pic.twitter.com/lqdmwggvCP

— Robbie Amell (@RobbieAmell) April 26, 2016
What Robbie hates most about training?
The cardio! He insists he simply can't bear to get on the treadmill and would happily play just about any sport to burn calories, be it hockey, football or soccer. Even visiting a free-running gym provides a secure sense of support within a community as witnessed in most CrossFit gyms. Robbie claims cardio in a group definitely feels a lot more exciting than exercising on your own.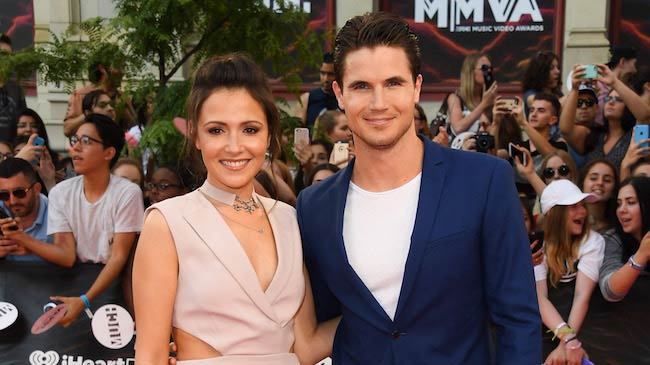 When it comes to diet, he loves his food and follows no diet. Robbie is unable to relate how his cousin, Stephen subscribes to a gluten-free diet because he eats whatever he wants and feels thankful for his fast metabolism that has not made him worry about gaining fat just yet. As much as Robbie admires Stephen's ability to stay in shape, it gets on his nerves when somebody inquires which of the two cousins are older. It makes him slightly insecure of his physical conditioning considering Stephen is 7 years older than him and hence the difference ought to be apparent.