True Blood's Stephen Moyer has amazingly sculpted abs and hot body. His ripped body in the TV show indeed makes his fans keen to have the know-how of his fitness. While giving no room to fats, the lean yet muscular body of the actor bestows him the nerve to proudly flaunt his flat stomach in shirtless scenes.
Stephen admits, the agile and swift role of vampire in the TV show inspires him. That being said, the chiseled body of actor mustering your gaze is not supernatural just like his role in True Blood is. It, in fact, is a result of perseverance and consistency, which actually has paid off the actor.
Every man wants to win a taut tummy and muscular body, but not everyone is prepared to use his time and energy to transform his desire into reality. Stephen could manage to look astoundingly fit and chiseled by adhering to healthy diet routine and regular strenuous workouts.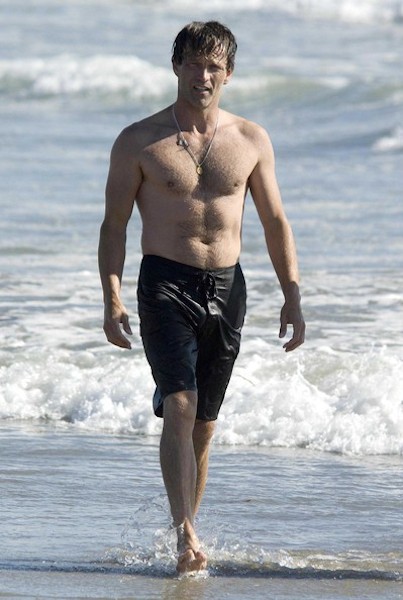 Stephen Moyer Diet Plan
Diet being a major contributory factor behind fitness is given adequate attention by Stephen. The actor, who always used to start his day with a big portion size of foods switched to smaller portion size of foods to maintain his slender body. Apart from that, he relies on five to seven small meals in a day to providing adequate nourishment to his body.
Instead of having high-carb foods comprised of bread and potatoes, Stephen eats hard-boiled eggs, whole-grain bread, and numerous green and leafy vegetables in his meals. Having developed an amicable relationship with foods, he doesn't allow his cravings and temptations rule over his eating habits.
And since the flattering influences of nutritious foods are apparent on his body, Stephen now judiciously swaps his adored unhealthy foods with healthy ones. He consumes tremendous bacon, seared tuna, chicken breast, green beans, almonds, cheese, sausage, fruits etc. in his meals. Nutrition being his supreme priority, he eats foods in a wholesome way. For example, instead of having fried chicken, he eats poached or steamed chicken.
Stephen Moyer Workout Routine
Stephen is averse to workouts and takes them like a burden. The English actor self-proclaims of being sluggish about workouts. Being more interested in outdoor and sports activities right from his childhood, he has to propel himself to perform workouts at the gym. From several years, the stud has persistently been executing his workouts under the supervision of his personal trainer, Scot Guthrie.
Circuit training, cardio workouts, kickboxing, plyometrics, push-up, pull-up, medicine ball etc. are the parts of workouts practiced by him in routine. His workouts with medicine ball strengthen as well tone his muscles. Apart from that, squats and rope jumping strip off surplus fats from his body parts and keep them from bulging.
The British actor shares, had it not been the requirement of his demanding role to be in lean body, he seldom would have been executing tough and strenuous workouts. His personal trainer constantly humiliates him, motivates him, and creates absurd situations in front of him to keep him stick to his goal of personal fitness.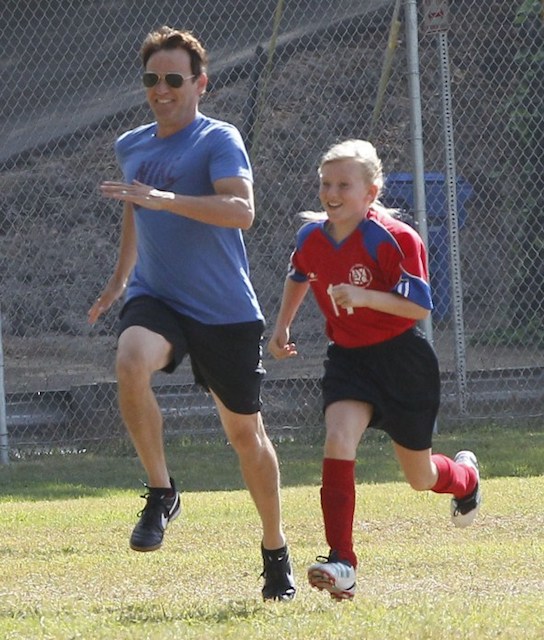 Healthy Recommendation For Stephen Moyer Fans
Stephen recommends his fans; should you seek after fit and carved body, make some makeovers in your lifestyle. Your metabolism being the key to lean and chiseled body has to be at par. And you can improve your metabolism by making alterations in your diet and exercises.
Here is one tip, which you can follow to boost up your metabolism. After waking up in the morning, opt for either breakfast or workouts in first place in the morning. No matter, whether you are an early riser or late riser, there should be some sincerely and regularity in your diet and workouts. Both morning workouts and nutrition rev up your metabolism and instigate fat burning process in your body.
However, be prudent that you don't execute both of them simultaneously. For example, don't eat breakfast if you are looking up to executing workouts in the morning. Doing workouts with full stomach might cause irritation or pain in your stomach. Workouts with empty stomach not only get you swifter results, they also relieve you from the cumbersome thoughts of workouts.
However, should you find it unable to perform workouts on empty stomach; you can have small portion size of the protein, protein smoothie, oatmeal etc. in your breakfast. But make sure, they don't make you feel fuller.