Being one of the most desired women of the world is not easy. Though, you may look great from the outside, you still may have much insecurity from the inside. This is the case with the stunning Daisy Lowe. Here, we try to explore her latest workout routine and diet secrets that contribute in making her look great. We also try to learn from her advice on body image, dealing with bad days and choosing a lingerie to make you feel sexier.
Workout Routine
The Strictly Come Dancing (2004-Present) star told Closer recently that her workout routine these days is dancing. She dances for at least 4 hours daily. This exercise method has improved her posture and has made her legs more toned. It has also helped her to have stronger arms with some muscle definition. She is aiming for toning up her bum next. Daisy also says that dancing is a great workout because it's intense and fun at the same time. Appreciating her partner Aljaž Skorjanec, she says that he is inspirational and puts her through her paces during the training.
Diet Secrets
The diet secrets of the beauty were shared by Daily Star. She confessed that she eats everything because she can't abuse her body. One thing she tries to control is the sugar intake because excess sugar is not good for her skin.
Diet Before a Performance
Just before a performance, the stunner has some carb-loaded food like baked potato with cheese as it helps her to calm her nerves.
No Deprivation
The diva says that she loves food and considers it to be one of the greatest pleasures in life. She is strictly against starving oneself to look great and advises against it. (And we agree here!!)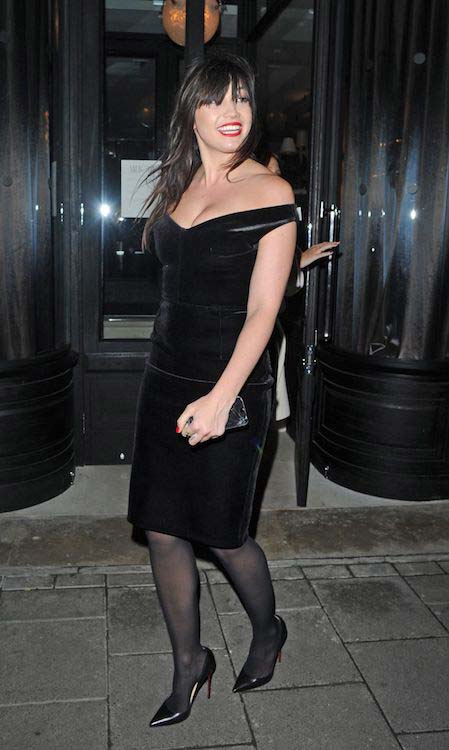 Feel Good About Your Body
One of the reasons that she participated in the dance based reality show is to help people feel good about their bodies. Everyday people see images of a perfect body and they aspire that. In the meantime, they forget to appreciate the body they have been given. They also forget that growing old is inevitable. This should not be the case, you should appreciate your body as it is.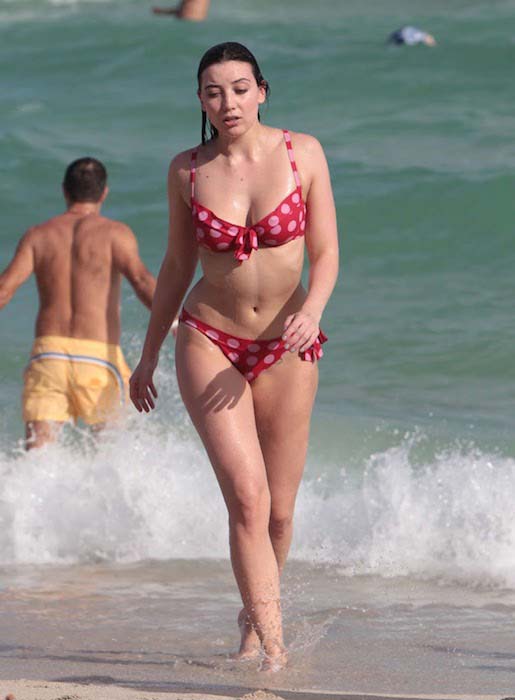 Still Learning
The model with a voluptuous build believes that every person battles their insecurities on a daily basis. She is not different. She is still learning to accept her body but says that the older she gets, the more she enjoys being comfortable in her own skin.
The Bad Experience
The London-born had to deal with some pretty bad situations due to her body shape. One of such experiences is when she was 17, she was sent home from a renowned Italian fashion show just because she was termed to be too big. But as you may have expected, she refused to let these instances put her down and built a great career.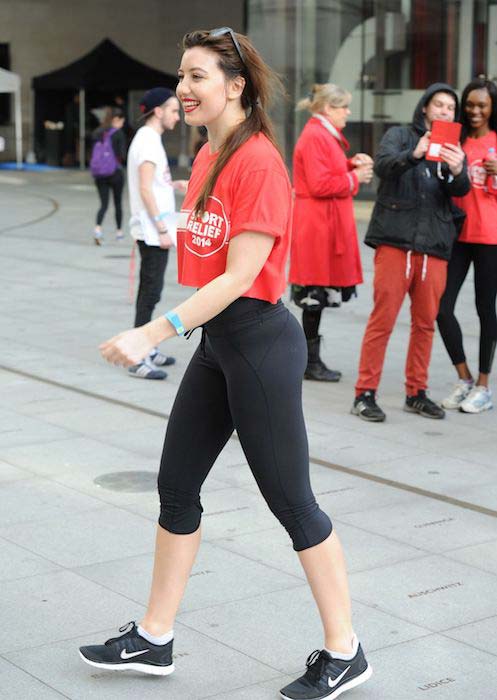 No Plastic Surgery
The daughter of fashion designer Pearl Lowe prefers natural beauty over a plastic surgery. She says that when she had begun her career as a model, it was all about natural beauty. But now, many people who are in the public eye have got work done. She says that it's their choice.
Feeling Insecure
The brown-eyed lady knows that the feeling of insecurity can be totally crippling, reports Mirror. She has had times when she was unable to get out of the bed due to overwhelming feelings of insecurity. But now, she knows that you have only one body, so you must enjoy it. Her weight keeps on changing constantly and she accepts it too.
Advice on Self-Image
The brunette has some wonderful advice for people who wish to have a better self-image. She wants you to love the parts of your body that you don't enjoy and be kind to yourself. When you are self-doubting, you should go out and do something you love, something that inspires you or makes you happy.
Fighting Bad Days
When you are having a really bad day and you have bad thoughts about your body image, you should try meditation and mindfulness. Never let other people, especially the people on social media influence you about the way you think of yourself. Your focus should be on to try your best in the moment because that's what is real.
Lingerie Advice
The ambassador of Triumph lingerie has some amazing underwear advice for women. You should only buy bras that are as per your size and fit you perfectly. The colors you can try are nudes, whites, blacks and grays as they can go under everything. You must also have some thongs, boy pants, and knickers.
If you wish to feel confident in just an underwear and bra, you should first learn to embrace your body and find a product that fits perfectly. It would make you feel amazing no matter what your body shape is.
Selfie Advice
The daughter of musician and The Voice judge, Gavin Rossdale has shared some selfie advice too. When taking a selfie, you should always face the lights as overhead lights are not so appealing. Also, remember to love yourself and remind yourself of that because the more you love yourself, the more it will shine through.
Did you like the workout, diet and body image ideas of the British fashion model? If so, you might be interested in following her on Twitter and Instagram.