Have you ever wondered what the co-founder of a global activewear company does to stay fit? Can you imagine how relatable her routine can be to a layperson's routine? If so, scroll down to know the workout and diet secrets of Julie Stevanja, the CEO of Stylerunner, an activewear brand that creates fashionable products for all fitness enthusiasts. You can also know some of her yoga tips.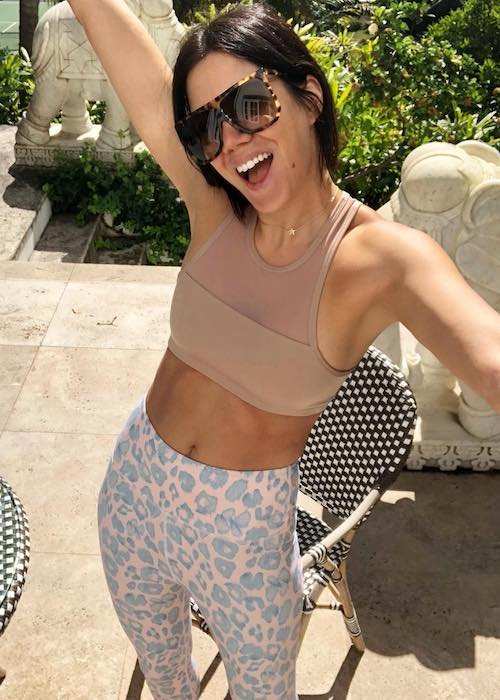 Workout Secrets
The stunner likes to work out in the mornings, and she has an espresso to get some energy for the workouts. She is a huge fan of spin and likes UpCycle to stay fit and feel great. Before this, she was a huge fan of Megaformer and did that a few times every week.
Recovery Tips
To help with recovery, the beauty likes to have magnesium. In her opinion, a lot of people are dealing with magnesium deficiency due to hectic lifestyles that include stress, lack of sleep, coffee, and alcohol intake. She takes magnesium supplements at night to help with recovery.
They also help her to get rid of muscle pain and get a good night's sleep. She also opts for massages to boost energy levels, blood circulation, and tackle lymphatic drainage.
Diet Plan
The diet plan of the successful businesswoman is mentioned right here.
Breakfast
Earlier, she was a fan of sweet breakfasts like Acai bowls, fruits, and yogurt because she thought fruits were a healthy option. But now, she sticks to savory protein options like boiled eggs, quinoa, greens, and kimchi to avoid a sugary start of the day.
Lunch
For lunch, she opts for a salad and shredded chicken.
Dinner
During dinner, she prefers having fish and greens. If she has a short amount of time, she opts for making quinoa salad that has all her favorite things like seeds, nuts, goat's cheese and some dressed olive oil. She does meal-prep in advance (on weekends) so that she doesn't have to spend a lot of time to cook every night.
Previous Routine
A few months back, her mornings began with swimming three times a week. She used to have her workout gear ready every morning and it never de-motivated her to cancel a workout.
Early Nights
She also prefers to sleep soundly at night and gets into the bed by 10.30 p.m. to ensure she gets a good night sleep. Julie Stevanja understands that sound sleep is the key to performing better and it also helps in boosting one's mental health.
Different Workouts
With regard to workouts, the World Retail 'Young Retail Entrepreneur of the Year' 2016 likes to try new things. Some of the workouts she has tried are Megaformer, UpCycle, Ropes Yoga, boxing, swimming and even underwater spin.
Yoga Tips
It is a well-known fact that the successful CEO is a yoga fan. So, why don't you follow some excellent advice she shared and make your yoga sessions more successful?
Try to bring your mat to the class as it will help you get in the zone. Look for a mat that has a perfect knit, great comfort and superb colors. It should also be super comfortable, have a stable grip and some moisture wicking properties.
It is also essential to invest in breathable and lightweight clothes that allow you to bend, stretch and ensure you explore a natural range of motion without feeling any discomfort. As you will sweat a lot during a yoga session, breathable fabrics will ensure that you don't look like a mess after a session is over.
If you keep the hair loose, it might distract you during practice or just be in your way when you are bending or revolving. You can go for a ponytail or a messy bun to keep hair out of the face. In case you need to go somewhere after a session, hide your sweaty scalp with the help of a cap.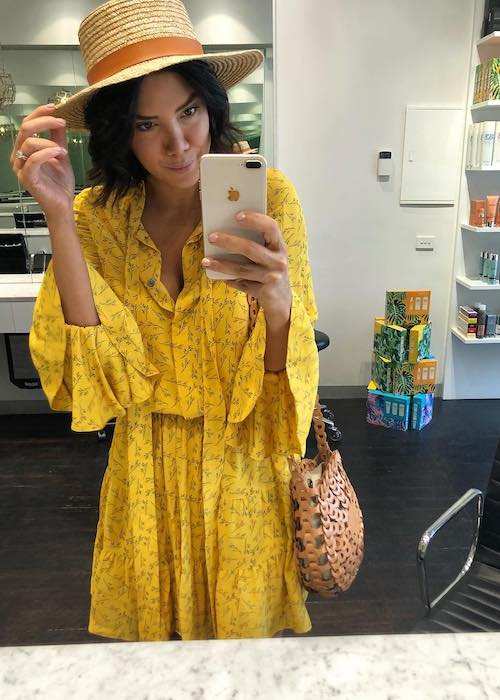 Say No to Oversized Clothing
Avoid wearing clothes that are too loose as they can also distract you or make you get tangled up. Don't go for too tight clothes either as they might restrict your breathing. Just invest in some clothes that fit right and stretch when you stretch your body. A combo of a crop top and leggings is a good option.
Avoid Zippers and Transparent Clothes
Never wear any clothes to a yoga session that has zippers as they can hurt and leave a mark on your body when you are bending or stretching. It is also smart to avoid transparent clothes, especially tights as they can make people see more than you want to show them. When buying yoga clothes, do a couple of squats to see that they don't look odd or make you feel uncomfortable in any way.
Featured Image by Julie Stevanja / Instagram