Developed by Anne Alexander, The Sugar Smart Diet is a healthy diet program which will provide you optimum health while shedding extra pounds from your body. She contends, modern eating habit has numerous flaws, and consumption of sugary foods is one of them.
You might be thinking that you consume sugar through beverages only. But you will feel astonished to know; almost all processed foods you consume have sugar added in them. Through this diet program, Anne intends to bring your attention towards those foods. Should you wish to secure slim and healthy body, you are advised to refrain from sugary and processed foods.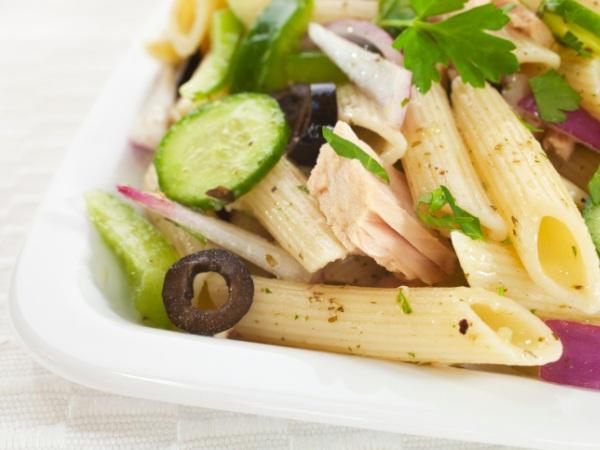 What The Sugar Smart Diet is?
The sugar smart is a scientific thirty two days diet program, which is very realistic as well as informative. The diet program will divert your attention from unhealthy foods to healthy foods. By dedicatedly following the sugar smart diet, you will be able to drop sixteen pounds weight in mere thirty two days.
Who Can Follow The Sugar Smart Diet?
The sugar smart diet program is perfect for all kinds of dieters. Especially if you are victim of high sugar, high blood pressure and other diseases, the diet program will work like magic on your body. All those dieters who are seeking to attain optimum health, trimmed waist, flat belly, beautiful skin, and lustrous and dense hair can abide by the diet program.
How The Sugar Smart Diet Works?
The sugar smart diet program will work on your body in four phases. Prior to switching to these phases, you have to prepare you to enter into these phases.
For initial five days, you will identify all the sugary foods you eat in routine such as whole grains, processed foods, and high carb foods. You will also learn about harmful physiological and psychological impacts of sugar. Let's have a look at four phases of diet program.
Phase One
Having duration of five days, phase one will eliminate all whole grains, processed foods, and even sugary fruits from your diet regime. You will drop four pounds in this phase and will see superb changes taking place in your body and mind.
Phase Two
Phase two will last for six days. In this phase, low sugar fruits and whole grains having low glycemic index will be reintroduced in your diet regime. You will melt two pounds in this phase.
Phase Three
Phase three is more flexible and will add natural sweet foods such as honey and maple syrup in your diet regime. This phase too has duration of six days and permits you to eat whole grain bread and pasta.
Phase Four
Phase four will cover remaining six days of diet program. You will learn how to eat sugar in moderation. Sugary fruits, processed whole grains, and others will be reintroduced in your diet regime in this phase, but dieters need to stay vigilant regarding their consumption of these foods.
This phase is very smooth and dieters won't need to struggle much to make them accustomed to low sugar foods because foundation for that has already been set in initial three phases.
Why Say No to Sugar?
Sugar is real sinister food which makes your body hollow from inside and shabby from outside. Worst thing about sugar is, it has become so common food item used in today's' time that you don't even realize that by eating sugary foods, you are feeding poison to your body. Here are few reasons justifying the claim that you should cut sugar from your diet regime.
You often put alcohol and cigarette under the category of addiction creating and bad food items because they cause unrecoverable damage to your body organs. Sugar too is as addiction creating food and should be treated in same way as cigarettes and alcohol are treated.
Sugary foods stimulate fat hoarding process in your body, as a result of which your liver begins accumulating fats around it and you become victim of liver related diseases. Sugar promotes accumulation of visceral fat which gets deposited around your internal organs and hampers their functioning.
Sugar is also present in natural foods such as fruits, but it is absolutely void in nutrients. It in fact imbibes nutrients from your body and cause hormonal imbalance which further becomes cause of several other troubles.
Sugar stimulates formation of carcinogenic cells in your body. In addition to that, you look prematurely old with consumption of sugary foods.
Besides debilitating your memory and concentration, sugar also develops stress, depression and anxiety in you. All these negative emotions snatch your peaceful hours of sleep and force you to live a pathetic life.
These are just few impacts of sugar; list is really long and dreadful.
Benefits of The Sugar Smart Diet
The sugar smart diet program will positively affect your physiology. Let's have a look at some of the benefits of the sugar smart diet plan.
The diet solution will bring your blood cholesterol level and blood sugar level under control.
Effective strategies and food items of diet program will keep you contented, as a result of which you will torch pounds without feeling deprived.
Healthy and nutritious replacement foods proposed by diet solution will save you from making compromise with taste.
Unlike most of sugar controlled diet programs, you won't feel fatigued and energy less while moving along with the diet program.
You will learn efficient ways of inculcating sugar smartly in your diet regime.
Drawbacks of The Sugar Smart Diet
Let's have a look at some of the drawbacks of the sugar smart diet plan.
Dieters might face anxiety and fatigue in first and most restrictive phase of diet program.
Though introduction of sugar is gradual in later phases, but some dieters might experience spike in their blood sugar level.
Sample Meal Plan
The sugar smart diet program accentuates consumption of four small meals in a day. Let's have a look at one of sample meal plans of diet solution.
Breakfast
You can have whole wheat English muffin, pancakes, half cup quinoa with one cup of soy milk etc. in your breakfast.
Lunch
You can have salmon burger, acorn squash with brown rice, chicken sandwich with hummus, tomato, lettuce etc. in your lunch.
Afternoon Snack
You can have whole grain crackers, grapefruit, blueberries, strawberries, granola bars etc. in your afternoon snack.
Dinner
You can have turkey burger, baked sweet potato, one cup of whole wheat spaghetti with vinegar etc. in your dinner.