Losing post-pregnancy weight is a big problem for celebrities too. This was recently proven by English actress Suzanne Shaw who is working hard to lose the baby weight by getting up early in the morning and working with a personal trainer. She says that she has to workout earlier so that she can be with her baby when he needs her. Her pregnancy wasn't easy, especially in the last phase and Suzanne is proud of her baby, Rafferty. She also shared her experience of delivering a baby at home, her child's new abilities and her marriage plans.
Pregnancy Problems
The diva didn't have a smooth pregnancy. In the last leg of her pregnancy, she became a victim of Pelvic Girdle Pain (PGP). She took help of methods like hot baths, stretches, sitting on a medicine ball, swimming and yoga to get rid of it.
Last Month
During the last month of her pregnancy, the ex-girlfriend of popular actor Darren Day was obsessed about everything. She felt uncomfortable at all times and didn't even have many clothes that fit her temporarily inflated body. She also got tired easily and was restricted on things.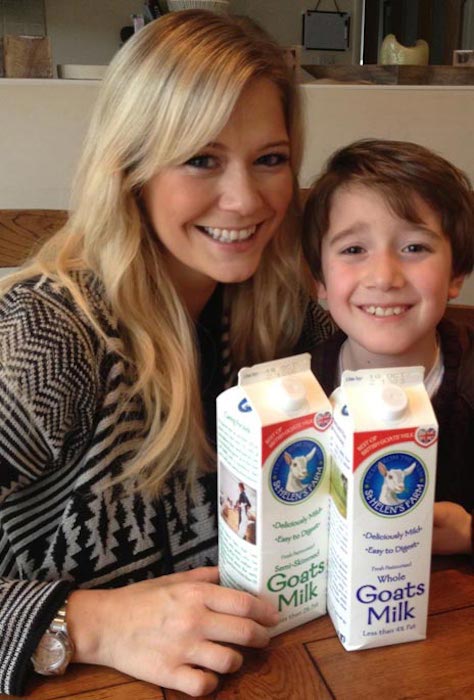 The Birth
The fiancée of Sam Greenfield gave birth to their son in the middle of the night and announced it on October 6, 2015, via Twitter when she wrote this:
@SamJGreenfield & I couldn't be more beside ourselves with love and happiness as we welcomed our little baby boy into the world today. ?

— Suzanne Shaw (@SuzanneShaw) October 6, 2015
Choosing Home Birth
The mother of two opted for the home birth this time because she wanted an experience where all could share. She also wanted to avoid an epidural that she had with her first son, Carey. Her mother, a trained midwife and her fiancé were with her during the process. She says that the moment when her baby boy Rafferty arrived was amazing and wonderful. She says there wasn't a dry eye in the house.
Workout Routine
Kym Marsh's former bandmate has bounced back into shape just months after giving birth. She has been working out really hard. Her workout routine revolves around the sleep pattern of her son, Raffi. She wakes up at 6 AM when Raffi is asleep and spends two hours in the gym with her trainer, Jack Fymruk. She works out four times a week.
Taking Breaks
The stunner admits that she takes breaks whenever it's necessary. She took a workout break for two weeks recently because her family went on a holiday with Noel Sullivan and his family.
The Struggle
Shaw also accepts that losing post-pregnancy weight and sticking to her workout regime has not been easy. She has been working very hard to achieve a fit body again.
Problems in Paradise
The mother of two told that she breastfed her newborn for two months and it was brilliant. But then, she had problems like latching issues and the death of her Nan which gave her a lot of emotional pain. As a result, she had to use the bottle. Her newborn also had an allergy once she stopped breastfeeding and they had to take help of a prescription formula that worked. He also suffered from reflux, but now he is thriving.
First Few Words
The West End performer feels proud of the fact that her young man is crawling and saying words like mama and dada. She expects him to start walking soon and says there will be no stopping him then.
Marriage Plans
The established musical theatre performer shares that her marriage plans are on hold right now. Sam proposed her last June but they can't get married due to their busy work life and her babies. She wants her kids to be involved in her wedding when they decide to go for it.
Great Support from Dad
The talented singer has also got support from the father of her kid, Sam. He helps her to feed Raffi through the bottle and he is very active with nappy changing duties as well. He was the one to do the first nappy and put it upside down, but he has now learned how to do it right. The businessman admits that he wants to be a hands-on dad.
We just hope that Suzanne's efforts to stay fit give her great results and they build a family that stays happy forever. Good Luck!!
To keep up with the post-pregnancy fitness journey of the TV personality, you can follow her on Twitter.