Jamie Dornan
Shruti Bhandari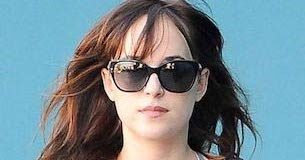 The second movie of the Fifty Shades of Grey trilogy, Fifty Shades Darker (2017) has hit the screens….
Editorial Staff
Born Name James Dornan Nick Name Jamie, Dornan Sun Sign Taurus Born Place Holywood, County Down, Northern…
Shruti Bhandari
The "Fifty Shades of Grey Trilogy" novel series has been widely acknowledged since its release. Most of…
STAY CONNECTED
Get the latest publications of Healthy Celeb delivered straight to your inbox, no spam we promise.
Popular